Best Places To Visit Around Bangalore In 2020
---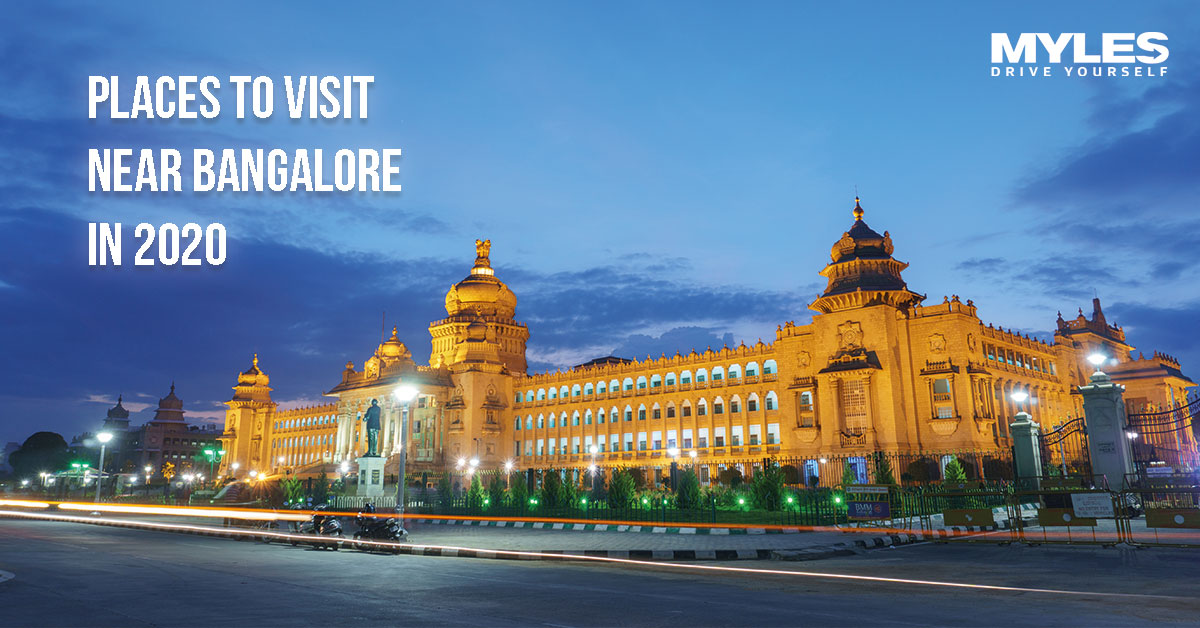 Are you a travel junkie stuck in the busy city life of Bangalore? Well, consider yourself lucky because the city is surrounded by umpteen places that are perfect for a weekend getaway. So, don't just spend the weekends sitting at home watching movies, head out into nature's lap. Think less, book self drive car rental Bangalore and grab your friends and just go and rejuvenate yourself. To help decide which place you should visit over the weekend, here is a list of best weekend getaways from Bangalore that will kick the wanderlust in you to full throttle.
Places To Visit Near Bangalore 
Coorg
The picturesque town of Coorg (Kodagu) is a popular destination around Bangalore, ideal for a weekend getaway. It is located about 276 km away from Bangalore and offers a peaceful and tranquil atmosphere. Coorg is suitable for both romantic couples and adventure seekers. If you are newly married, then there is no better place around Bangalore than Coorg as your honeymoon destination. Coorg presents a splendid terrain for trekking, so if you are an adventure seeker, there are plenty of opportunities for you to indulge. Other than trekking, you can also enjoy dirt biking, ATV rides or paintball.
Distance From Bangalore: About 276 Km
Things to do in Coorg: Trekking, Camping, Stay in Homestays
How to Reach Coorg from Bangalore: The best way to travel to places near your city is to take a road trip. So choose a self drive car rental Bangalore and enjoy the journey not just the destination.
Chikmagalur
Yearning for a relaxing getaway a little away from the city of Bangalore? Chikmagalur is the place to be at this weekend. Situate around 280 km from Bangalore, this place is a true gem for travelers. Chikmagalur is blessed with lush green valleys, gushing streams and aromatic coffee plantations. You can go camping and trekking to the highest peak of Karnataka, Mullayanagiri Mountain or you can enjoy a coracle ride that smoothly glides across the pristine water.
Distance From Bangalore: Nearly 280 Km
Things to do in Chikmagalur: Trekking,  
How to Reach Chikmagalur from Bangalore: A road trip is ideal for a weekend getaway from Bangalore. Book self drive car rental Bangalore and enjoy a trouble-free driving experience.  
Nandi Hills
Located at a distance of 60 km from Bangalore, the Nandi Hills is amongst the most popular weekend getaway near Bangalore. The hills boast an elevation of 1,479 m and offer majestic views and a fantastic terrain for trekking. You can do a cycling expedition to Nandi Hills or choose to book car rentals in Bangalore.
Distance From Bangalore: Around 60 Km
Things to do in Nandi Hills: Trekking, Cycling Expedition
How to Reach Nandi Hills from Bangalore: To reach this place, look for cheap self drive car rental Bangalore and plan an economical trip around Bangalore.
You have the places to choose from, now all you need to do is connect with Myles and choose a self drive car rental Bangalore.
Happy Traveling!
Checkout Myles Car Rental Offers Here
Tags:
Bangalore travel guide
,
cab booking
,
car hire
,
car rentals in Bangalore
,
places to visit near bangalore
,
self drive car rental Bangalore
,
taxi services