Self Drive - Car Rental in Mumbai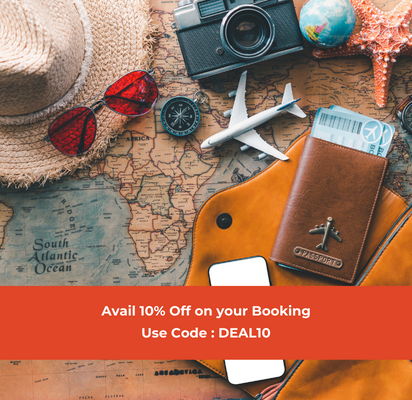 Self-Drive cars in Mumbai
Experience the charm of Mumbai, the city that never sleeps and is renowned as the "City of Dreams." This vibrant destination offers a delightful blend of rich history and urban development. With its captivating historical monuments, modern architecture, picturesque beaches, and mesmerizing hills, Mumbai has something for everyone. The city's lively nightlife and glamorous aura add to its allure, making it a must-visit destination.
Self-Drive car rentals
Exploring the streets of Mumbai is like embarking on an endless adventure, which is why self-drive, is the perfect mode of transportation. Whether you're visiting the divine Siddhivinayak Temple or heading to the iconic Gateway of India, Myles, your favorite self-drive partner, is here to make your journey memorable.
Must Visit Places near Mumbai
Embark on a road trip along the renowned Mumbai-Pune Expressway, where you can immerse yourself in the natural beauty of hill stations like Lonavala and Khandala. With Myles, you can now explore these destinations at your own pace, as we introduce our Smart Km packages for a smarter self-drive experience. For instance, residents of Mumbai can book a ride and drive themselves to Pune (140 km) using our 120km/day Smart Km package. If you're looking for a scenic getaway, you can also opt for a self-drive trip to Silvassa in Dadra and Nagar Haveli (166 km). Additionally, with our 240km/day Smart Km package, you can embark on a self-drive journey to the breathtaking Jaigarh Forts (280 km), famous for their scenic beauty.
About Myles cars
This is exactly where your favorite self-drive partner, Myles plays its role. We make you talk to the roads you love, in the vehicles you like. We are the first ones in the business and now with more than 38+ car models and with our fleet spread over in 10 Cities, we are there to facilitate the self-drive concept on rent by the hour, day, week, or monthly basis. So whenever you find your heart yearning for travel, Myles will always be near with multiple pick-up locations.
To book a car, all you need to do is browse our range and select the vehicle you like. If you have any confusion or queries, you can contact us on 888 222 2222 and our professionals will happily assist you with your booking!
FAQs
What is Myles Self-Drive Rental Plan in Mumbai?
Myles Self-Drive in Mumbai offers rental cars on hourly, daily, weekly, or monthly basis with zero maintenance, insurance cost along with Roadside assistance.
What is included in Myles Self-Drive Rental in Mumbai?
Myles Self-Drive Rental in Mumbai may include maintenance, insurance, roadside assistance, and other perks.
What are the benefits of Myles Self-Drive Rental in Mumbai?
Myles Self-Drive rental in Mumbai provides 38+ car models, Transparent Pricing, 24/7 Support, Easy Booking Process, Minimal Paperwork.
What is the policy for the security deposit in Mumbai?
We accept credit cards, debit cards, and net banking for the security deposit in Mumbai. You can choose to pay the security amount before car pick-up, and the refund will be initiated once the car is returned.
How do you calculate the charges for different kilometer packages in Mumbai?
Our pricing plans for different kilometer packages in Mumbai are based on factors like car mileage, wear and tear, and rental cost. You can select the package that best suits your needs. If you exceed the allocated kilometers, you will be charged extra based on the "additional km charge" for the specific car model and city.
Are there any taxes on the rental amount in Mumbai?
Yes, GST will be charged on the rental amount in Mumbai.
Why do you give cars with a commercial number plate in Mumbai?
According to the Motor Vehicles Act (MVA), privately registered cars cannot be used for commercial purposes. Insurance does not cover any eventuality if a private car is used for commercial purposes. Therefore, we provide cars with commercial number plates in Mumbai to comply with the law and ensure proper insurance coverage.
Can the police bother me for renting a car in Mumbai?
No, we provide you with all the necessary legal documents required to drive a self-drive registered car in Mumbai. You can drive without any concerns about police interference.