Self Drive - Car Rental in Goa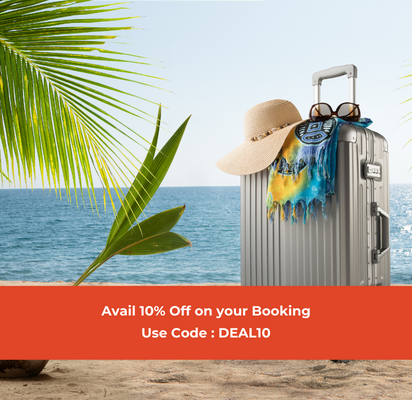 Explore Goa with Myles Self-Drive
Are you looking for a perfect holiday destination that offers stunning beaches, vibrant
celebrations, and plenty of shopping opportunities? Look no further than Goa, the party capital
of India. With its unique aura and colorful crafts, Goa is a shopper's paradise that leaves no
stone unturned to create lasting memories.
At Myles, we offer the best self-drive car rental services to make your Goa trip even more
exciting. With a fleet of 38+ car models and multiple pick-up locations in 10+ cities, we bring
you the freedom to talk to the roads you love and drive the vehicles you like.
Smart Km Packages for a Smarter Self-Drive
Myles has introduced Smart Km Packages to make your self-drive experience even smarter.
Once you have explored Goa, you can pack your bags and drive to places that are a day's
excursion from Panjim or Margao. For instance, you can choose the 120km/day Smart Km
Package to drive to nearby places such as Dandeli, Karwar or Ankola. Similarly, you can opt for
the 240km/day Smart Km Package to explore even more distant locations.
Easy Booking Process
Booking a car with Myles is easy and hassle-free. All you need to do is browse through our
range of cars and select the vehicle that suits your needs. If you have any queries or concerns,
our professionals are just a phone call away. You can contact us on 888 222 2222, and our team
will be happy to assist you with your booking.
With Myles self-drive car rental, you can make the most of your Goa holiday by exploring the
best shopping spots and driving to exciting destinations nearby. Book your car today and get
ready for an unforgettable adventure.