Self Drive - Car Rental in Bengaluru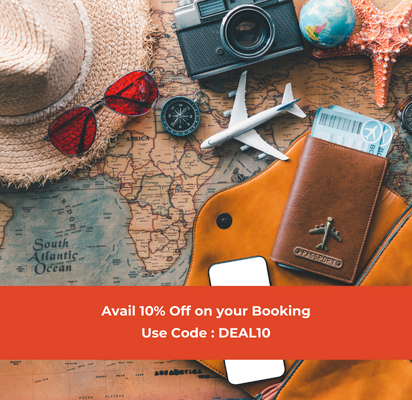 Introduction to Bangalore: The Silicon Valley of India
Known as the Silicon Valley of India, Bangalore city is literally busy as a bee! This illustrious city has everything that a tourist would want to see! It has a culmination of both; the historic and the modern. From the wafting aroma of hot filter Coffee, to the rich culture of dance and music, to the richly painted city walls; Bangalore imbibes the VIBGYOR of culture, beauty and symbolic interpretations!
Blend of Tradition and Modernity
Famously known as one of the most welcoming cities, Bangalore makes everyone feel at home. There is so much to explore in here that one would be inspired, but never tired! With a perfectly pleasant climate throughout the year, Bangalore is surely a must-visit. From eateries to pubs, from shopping destinations to tourist spots, Bangalore has it all! So while one would like to explore Tipu Sultan's Summer Palace or visit the mesmerizing Lalbagh Botanical Gardens, or witness the beauty at the Bangalore Palace; the best way out would be to self-drive yourself through the unforgettable roads!
And this is exactly where your favorite self-drive partner, Myles plays its role. We make you talk to the roads you love, in the vehicles you like. We are the first ones in the business and now with more than 38+ car models and with our fleet spread over in 21 Cities, we are there to facilitate the self-drive concept on rent by the hour, day, week, or monthly basis. So whenever you find your heart yearning for travel, Myles will always be near with 250+ pick-up locations.
Moreover, Myles has come up with the Smart Km packages for a smarter self-drive. Bangalore has not only been blessed with a lot to see within, but also a lot more to see around! You can self-drive to the beautiful Shivanasamudra Waterfalls (135 km) by simply using the 120km/day Smart Km package. You can also self-drive by using the 240km/ day Smart Km package; towards the greenery in Chikmagalur (260km),that will be ready to welcome you with the most beautiful nature as well as resorts, attractions, landmarks, historical sites and of course the tiny villages with friendly people around.
To book a car, all you need to do is browse a range and select the vehicle you like. If you have any confusion or queries, you can contact us on 888 222 2222 and our professionals will happily assist you with your booking.
FAQs

What is Myles Self-Drive Rental Plan in Bengaluru?
Myles Self-Drive in Bengaluru offers rental cars on hourly, daily, weekly, or monthly basis with zero maintenance, insurance cost along with Roadside assistance.
What is included in Myles Self-Drive Rental in Bengaluru?
Myles Self-Drive Rental in Bengaluru may include maintenance, insurance, roadside assistance, and other perks.
What are the benefits of Myles Self-Drive Rental in Bengaluru?
Myles Self-Drive rental in Bengaluru provides 38+ car models, Transparent Pricing, 24/7 Support, Easy Booking Process, Minimal Paperwork.
What is the policy for the security deposit in Bengaluru?
We accept credit cards, debit cards, and net banking for the security deposit in Bengaluru. You can choose to pay the security amount before car pick-up, and the refund will be initiated once the car is returned.
How do you calculate the charges for different kilometer packages in Bengaluru?
Our pricing plans for different kilometer packages in Bengaluru are based on factors like car mileage, wear and tear, and rental cost. You can select the package that best suits your needs. If you exceed the allocated kilometers, you will be charged extra based on the "additional km charge" for the specific car model and city.
Are there any taxes on the rental amount in Bengaluru?
Yes, GST will be charged on the rental amount in Bengaluru.
Why do you give cars with a commercial number plate in Bengaluru?
According to the Motor Vehicles Act (MVA), privately registered cars cannot be used for commercial purposes. Insurance does not cover any eventuality if a private car is used for commercial purposes. Therefore, we provide cars with commercial number plates in Bengaluru to comply with the law and ensure proper insurance coverage.
Can the police bother me for renting a car in Bengaluru?
No, we provide you with all the necessary legal documents required to drive a self-drive registered car in Bengaluru. You can drive without any concerns about police interference.