Self Drive - Car Rental in Hyderabad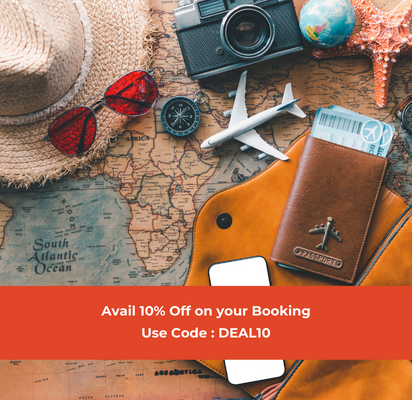 The royal city of Hyderabad depicts a major confluence of the traditional existence and the modern art, the traditions of the past and the priceless present. While planning a vacation to Hyderabad, lose all the ideas of a laid-back vacation out from your head and get ready to be wander from one place to another, with an unending list of tourist attractions - you are bound to have a jam-packed itinerary.
Nothing can really beat the varied array of flavors Hyderabad offers to its food lovers. The typical Hyderabadi-Hindi dialect, the laid back attitude of the local people, is what defines Hyderabad as whole. The old and dignified heritage monuments, pearls, the unforgettable Hyderabadi biryani, famous Irani chai is what describes this city of Nawabs. On one side, place like Shilparamam offers visitors with wide variety of handicrafts and on the other hand, a place like Laad Bazaar has been a popular centre of trade since the era of Nizams! If you are searching for a place which is as enjoyable for kids as well, then Necklace Road is the answer! So Self-drive about and around this beautiful city!
And this is exactly where your favourite self-drive partner, Myles plays its role. We make you talk to the roads you love, in the vehicles you like. We are the first ones in the business and now with more than 38+ car models and with our fleet spread over in 21 Cities, we are there to facilitate the self-drive concept on rent by the hour, day, week, or monthly basis. So whenever you find your heart yearning for travel, Myles will always be near with 250+ pick-up locations.
Moreover, Myles has come up with the Smart Km packages for a smarter self-drive. One can self-drive to Bidar (140 Km) that is known for the exotic tombs and monuments. You can opt for the 120km/day Smart Km package and get going! Also by choosing the 240km/day Smart Km package, you can self-drive to Vijaywada (270 Km). This place is known for the Rakasham Barrage, Gandhi Hill, Mogalarajapuram Caves and the very famous Victoria Museum.
To book a car, all you need to do is browse a range and select the vehicle you like. If you have any confusion or queries, you can contact us on 888 222 2222 and our professionals will happily assist you with your booking!