Bruised Passports' magical drive to Kashmir with Myles
---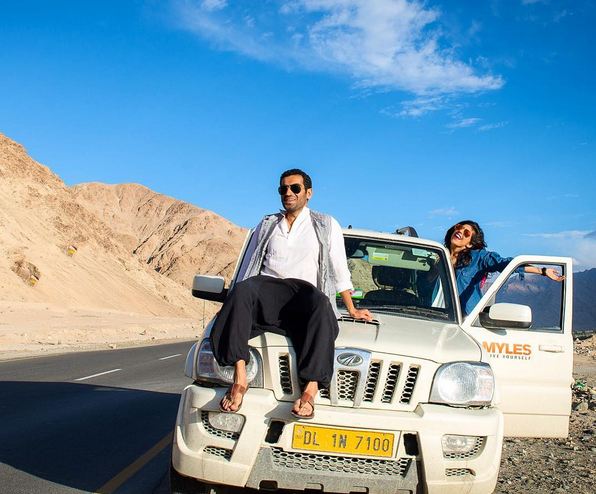 Savi and Vid's honeymoon doesn't seem to end. Here are excerpts from their trip to the one of the most majestic landscapes on the planet.
You don't get tired driving on these beautiful highways.
The mesmerizing view of the snow-capped Himalayas.

A drive to Leh-Ladakh is a treat to the eyes with stunning landscapes and majestic valleys.

Paradise on earth, isn't it?


That's one road trip to remember. Those 22 days must have been fun. See you around, Savi and Vid. Cheers!
To book a self drive rental car visit: https://www.mylescars.com/
Tags:
bruised
,
car
,
drive
,
highway
,
kashmir
,
ladakh
,
leh
,
Myles
,
mylescars
,
passports
,
self