Myles 24 x7 x 365 Roadside Assistance
---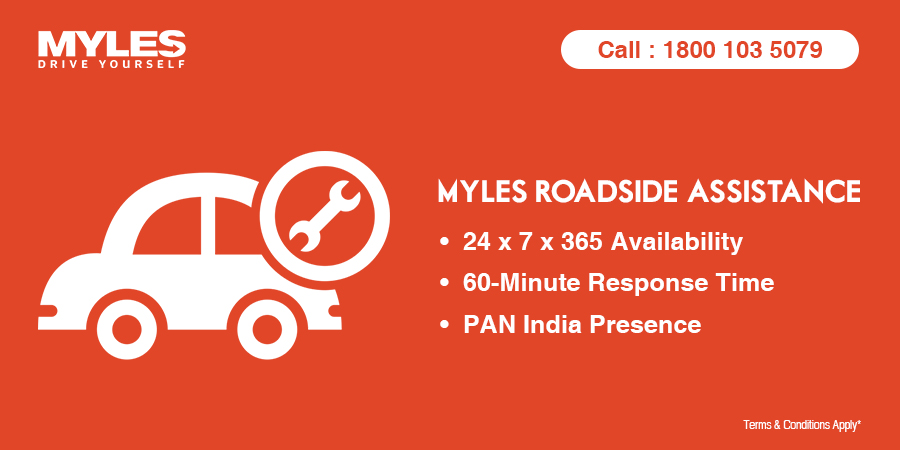 Myles is happy to announce its upgraded roadside assistance. The robust 24 x 7 x 365 roadside assistance with response time of less than 60 minutes reassures that support will be at disposal of our members across the country. At Myles, safety of our members remains our foremost concern.
In case of an unfortunate event when your cars breaks down, here's what you need to do:
1. Call the 24×7 roadside helpline 1800 103 5079
2. Explain the issue in detail and share your exact location.
3. The team will be there in less than an hour to provide first-hand support. In case of major issues, we'll arrange a taxi to escort you to the nearest hotel/safe location and a towing van for the car.
In case of queries, feel free to call MylesCars at 888 222 2222.
Tags:
assistance
,
cars
,
drive
,
helpline
,
Myles
,
roadside
,
self