Move to self-drive car rentals with the Vighnaharta
---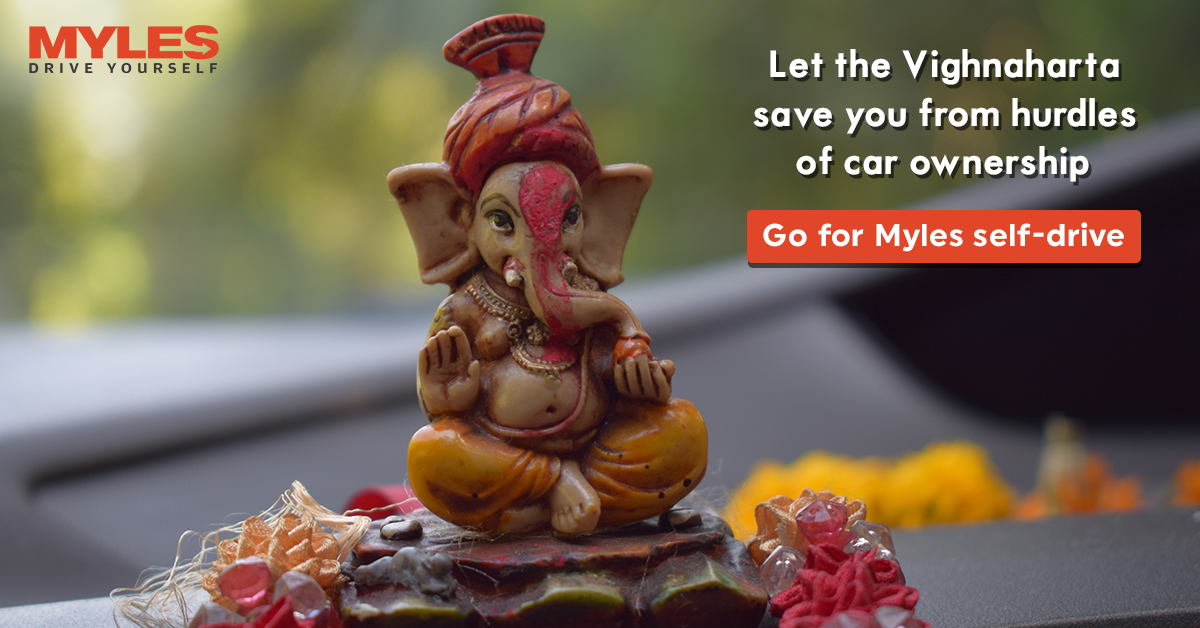 People have realized and experienced too; that a road trip is an ultimate way to explore India with the utmost freedom. While road trippers continue to look for inspiration, for their next trip there are a lot of resources that we have made available for travellers today. This post is totally about self-drive cars. While there is a huge case for self-ride too, but that is for another time while adoption of self-drive cars is still nascent, it's been around for a while in countries like Europe and US. But slowly and steadily it's gaining popularity amongst Indian travelers, especially those who love to wander!
Self-Drive Cars give you the freedom to choose where you go
Escorted tours come with one major limitation of you being tied to the fancies of the tour organizer, the driver of the cab or the other members in the group. On the contrary, with the self-drive cars, you can explore places of your choice, stop at places you want to stop and not listen to your cab driver 'recommend' places to eat where he probably gets a cut of the total bill value. Taking control of your own itinerary allows you know the locals, make detours when you find something interesting. What can be better than taking control of your road trip?
Self-Drive Cars allow you to indulge in a different car each time
Yes! This is our personal favorite reason for self-drive cars. With the availability of so many car models, if we were to take a different car for each road trip every two months we'd have something to look forward to for 5 years! That's excitement enough for us to keep yearning for the next time I hit the road!
Self-Drive Cars are great for exploring every corner of India
Since time is a devil in the scheme is things (as always!), it makes sense to fly to a place and pick up a self-drive from the airport itself. What this does is that, it frees you from the headache of hailing a cab and it works out cheaper too especially in cities like Bangalore or Hyderabad which have airports far from the city centers. So instead of being limited to road trips near your city, you can fly into any city and head out from the airport. Exploring the north east, Goa and other iconic vacation destinations have never been more easy or practical – thanks to self-drive cars!
Self-Drive Cars encourage you to take detours when you deem fit!
Here is where you also need self-drive cars which come with unlimited kilometers or a slightly higher bundle of distance. With the unlimited kilometers option, MyChoize Cars is a very good option for the ardent explorers and wanderers. 
Self-Drive Cars have smarter pricing for quick getaways
Some like Myles cars offer smart km packageswhich are perfect for these quick weekend getaways where it starts from 120km/day or 240km/day. These packages will allow you to pay only for the distance you travel. So, would you still take your own car from Mumbai if you had to go to Matheran or Lonavala? Maybe a self-drive makes more sense even for a quick breakfast at Murthal from Delhi?  Or some other getaway to some iconic monuments around your city? For longer trips, you always have something like MyChoize which offers unlimited kilomters. 
Self Drive Cars have no maintenance costs
One thing to note is that having a car is having a depreciating asset. The maintenance keeps increasing as it gets older and add to it the cost of road trips in itself. A self-drive car frees you from the hassles of maintenance of the vehicle. A lot of countries, especially Europe where the cost of owning a car is far greater than in India it makes a valid case to not own a car in the first place and simply rely on self-drive cars. So while you pay for the fuel or the self drive cars could bundled with fuel; that's the only thing you pay during the trip over and above the tolls etc.
Looking for a self drive for your next road trip? Get in touch with us and we'll hook you up on a road trip experience of a lifetime!
Tags:
car ownership
,
Car Rental
,
cars
,
ganesh chaturthi
,
ganesha
,
ganpati
,
lord ganesha
,
vighnaharta