Self-drive Vs Buying a car: Head-to-head comparsion
---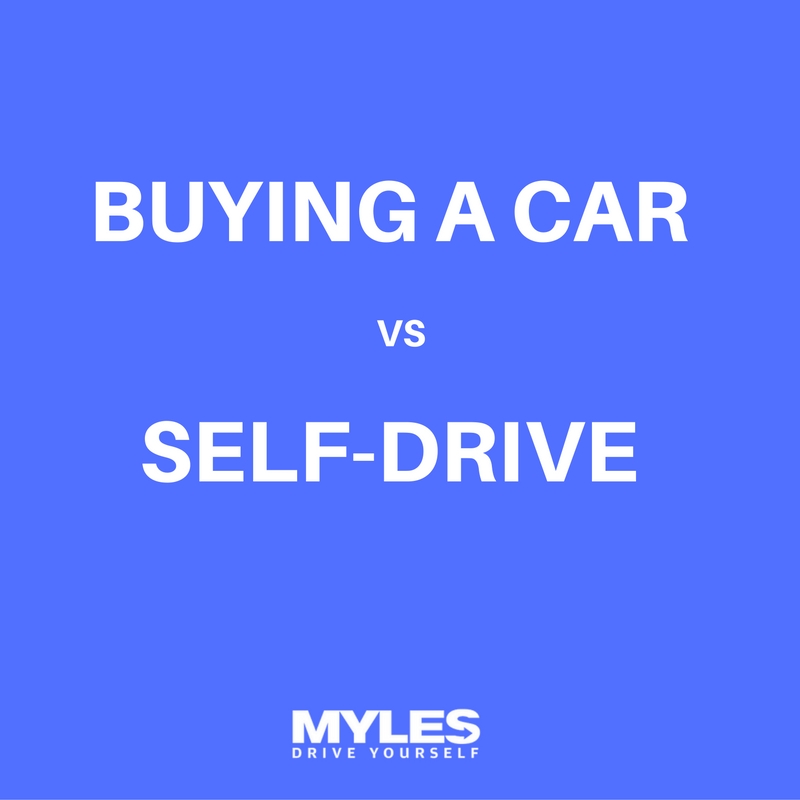 Myles offers an urban mobility solution, and challenges the car-ownership model. It plans to build an ecosystem of 50,000 self-drive cars across the country where Myles is available every 400m. Owning a car comes with the hassle of maintenance, insurance, damage and paying the EMIs. Whereas self-drives come without any of the hassles.
Here's a head-to-head comparison of the cost.
Surprised, aren't you? Owning a car is clearly not an economical option. No wonder self-drive has witnessed phenomenal growth in the last few years as the trend gained acceptance among young professionals.

Would you choose the smart self-drive option or invest money in a deprecating asset by buying a car? Let us know in comments below.
Feeling left out? Click here to experience self-drive with Myles
Tags:
buying
,
buying vs renting car
,
Myles
,
mylescars
,
selfdrive