The Car Wars : MG Hector V/S Mahindra XUV700
---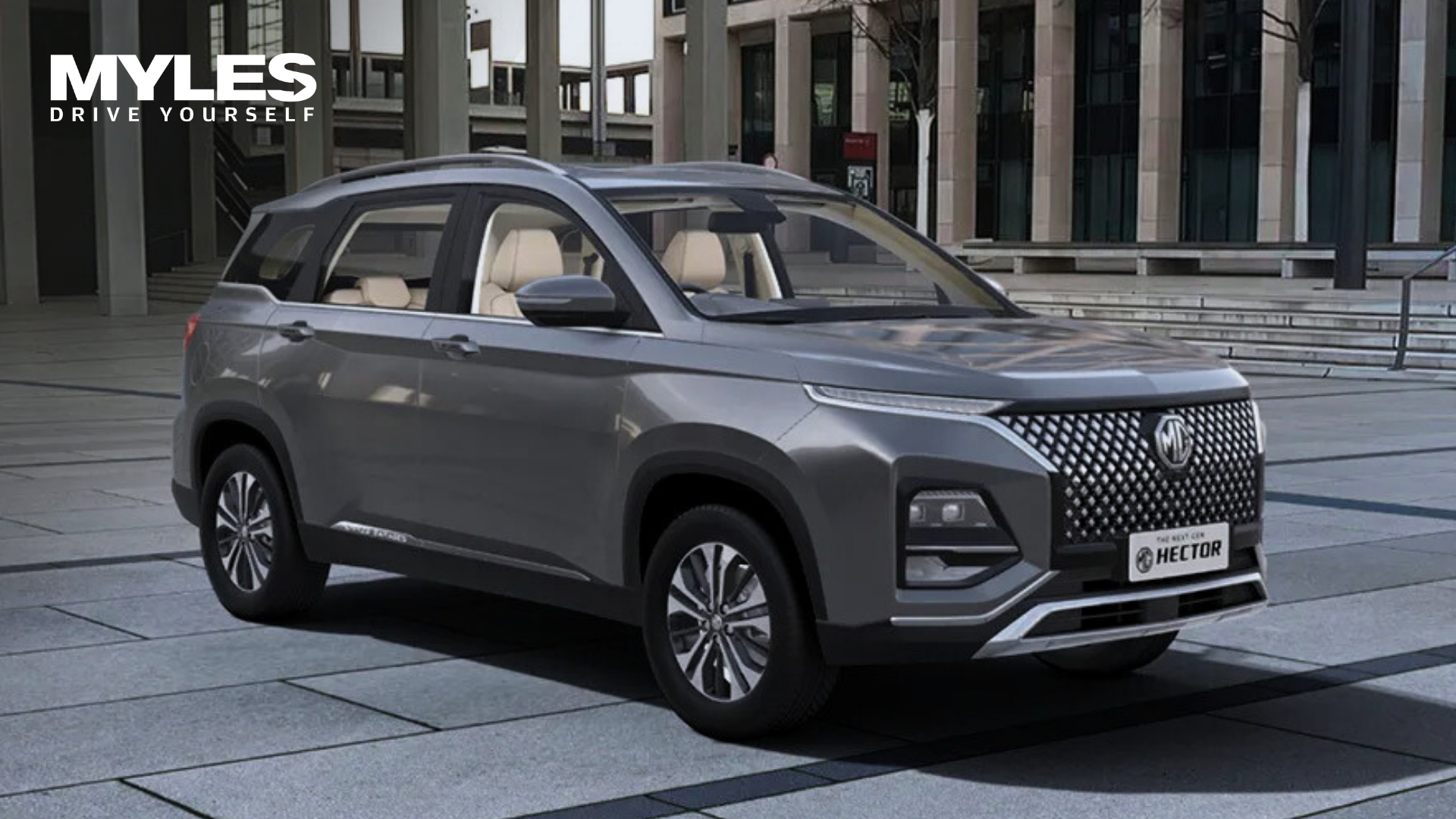 The automotive industry is constantly evolving with manufacturers vying to produce the most technologically advanced and feature packed vehicles. In this pursuit, two prominent contenders, MG Hector and Mahindra XUV700 have emerged promising to redefine the driving experience. Let's delve deeper and read on to find out which is an ideal choice.
MG Hector
Hector made a grand entry by captivating its customers with the bold and contemporary design. This SUV boasts of luxurious and spacious interior offering ample room for passengers and luggage alike. Equipped with cutting edge technology, Hector embraces a futuristic approach, featuring an expensive touchscreen infotainment system with connected car capabilities allowing drivers to control various functions remotely.
Under the hood, Hector comes with a wide range of powerful engine options, catering to diverse driving preferences. Safety is paramount in the Hector with advanced features like multiple airbags. Additionally the AI powered voice assistance system further enhances the driving experience.
Mahindra XUV 700
XUV 700 has set a benchmark in the SUV segment with the blend of power,style and safety into a compelling package. With its bold and aggressive design, XUV 700 makes a strong statement on the road. It offers both petrol and diesel options and places a strong emphasis on safety with its seven airbags and thus delivering an engaging yet secured driving experience.
What truly sets XUV 700 apart from others is its premium sophistication and advanced driver assistance technology that exudes confidence on road. It is equipped with autonomous driver assistance technology that makes the ride seamless and comfortable.
Car Conundrum – Hector or XUV 700
| | | |
| --- | --- | --- |
| Categories | Hector | XUV 700 |
| Price & Ratings | Rs.26,08,209 | Rs.31,40,939 |
| Engine Type | 2.0L Turbocharged Diesel | 2.2 L Turbo Diesel |
| Fuel Type & Tank Capacity | Diesel with 60.0 litres | Diesel with 60.0 litres |
| Mileage | 15.58 kmpl | 17.19 kmpl |
| Body Type | SUV | SUV |
| Boot Space | 587 L | 240 L |
| Drive Type | FWD | AWD |
| Transmission Type | Manual | Automatic |
| Brake Assist | – | ✅ |
| Power Antenna | ✅ | – |
| Seating Capacity | 6 | 5 |
| Colors | ⚪ ? ? ⚫ | ⚪ ? ? ⚫ |
Conclusion
It is not easy to compare MG Hector and Mahindra XUV 700 and come up with a clear winner. While Hector is more stylish and has many advanced features, XUV 700 is more solid and offers a better driving experience. So, why not put the confusion to rest with Myles? With Myles, you can instantly subscribe to any vehicle of your choice for any duration you like. So, let's say, you can subscribe to Hector for a few months and then subscribe to XUV 700 for another. Your experience of driving both vehicles on a regular basis will make the selection easier for you. And that's not all; you also have the option to extend your tenure if you believe you've found your dream car. Checkout more options available on Myles Now!
To Book a MG Car on Subscription, visit: https://bit.ly/3OF6Wko
Tags:
Mahindra XUV700
,
MG Cars
,
MG Hector