Drive Your Way Into Their Heart: Romantic Getaways for Valentine's Day Weekend
---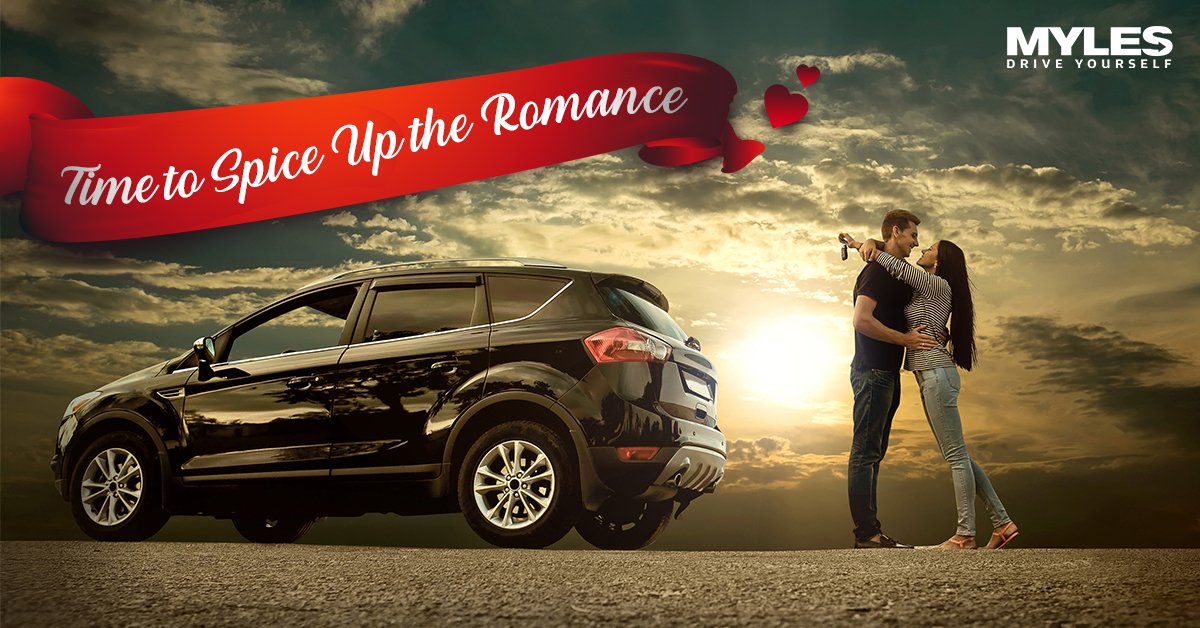 .
Time to Spice Up The Romance!
A romantic getaway with your sweetheart on the Valentine's Day is and will always be one of the best Valentines Day gifts you can think of. This year especially it's a great idea to plan one, since the Valentines Day is on a Friday. Luckily, Delhi, Gurgaon and Bangalore has many places nearby that you can visit to make your Valentine's Day celebrations a cherishable affair.
Hard To Resist Romantic Getaways Near Delhi
The Hill Fort, Kesroli
The Hill Fort, Kesroli is one of the opulent heritage properties managed by Neemrana Hotels. It is one of the oldest and best resorts in Alwar, Rajasthan. The place offers its visitors a royal experience along with a range of activities to help guests unwind and rejuvenate themselves.
 .
Aurika, Udaipur
Aurika, Udaipur is an upscale resort by Lemon Tree Hotels. Dotted right atop the hill, this majestic property offers an elegant palatial getaway for modern-day travelers. It's a perfect place to enjoy a romantic stay with your beloved.
.
Tarudhan Valley, Manesar
Another jewel by Lemon Tree Hotels, the Tarudhan Valley, Manesar is an ideal place to visit this Valentines Day. Nestled amidst the foothills of the Aravalis, this is a beautiful resort spread across 72 acres of land. The beautiful environs, plush amenities and great service, makes this property one of best in the region.
. 
The Westin Sohna Resort & Spa
Revel in luxury at the Westin Sohna Resort & Spa. This thoughtful oasis is a perfect weekend getaway near Gurgaon and New Delhi. The resort offers its guests tranquil surroundings, unparalleled facilities and many opportunities to unwind, revive and relax. What else could one ask for on Valentines Day!
.
Jim's Jungle Retreat, Uttarakhand
Jim's Jungle Retreat, Uttarakhand is the best-suited place for people looking out for an affordable getaway near Delhi. This retreat is a wildlife lodge in Jim Corbett Tiger Reserve. It is nestled amidst the Himalayan foothills (in the north) and the ancient Shivaliks (in the south). This resplendent beauty is a perfect spot to spend the Valentine's Day in nature's lap.
. 
Unmissable Romantic Getaway Spots Near Bangalore

  .
Evolve Back, Kabini
Evolve Back is a safari lodge bordered by the Kabini River on two sides. The place lends a vernacular dimension to luxury that's truly worth experiencing. An ideal place to unwind and revel in nature's beauty at its best.
.
Heritage Resort, Coorg
A luxury resort in Coorg, the Heritage Resort is definitely a stellar when it comes to romantic getaways near Bangalore. It is a plush property that offers its visitors a peaceful stay along with many adventure opportunities. Make the Feb love days best for your sweetheart, plan a visit here now!
.
Flameback Lodge, Chikmagalur
Spend the Valentine's Day at this quaint and beautiful property located in Chikmagalur. Breathtaking views, great amenities, scrumptious food and plenty of indoor and outdoor activities would ensure you get the best-in-class experience when planning a visit to this place.
 .
Palm Meadows Club, WhiteField, Bangalore
Palm Meadows Club is a perfect place to enjoy a romantic staycation this Valentine's Day. This holiday home offers its visitors a unique experience to couples seeking some private time.
 .
Jaladhama Resort, Mysore
Enjoy a romantic stay this Valentines Day at the paradisiacal Jaladhama Resort. This back water property is tucked away amidst the backwaters of Cauvery and is surrounded by beautiful environs, which makes the stay here an extraordinary experience.
.
Let Myles Be the Cupid this Valentines Day.
Book affordable Self-drive Car Rentals with Myles Now!
Tags:
best car rental india
,
car hire
,
car on rent
,
Car Rental
,
Carzonrent
,
feb love days
,
february 2020
,
love days 2020
,
mylescars
,
places to visit near bangalore
,
places to visit near Delhi
,
Places to visit near gurgain
,
rent a car
,
romantic getaways near Bangalore
,
romantic getaways near Delhi
,
romantic getaways near Gurgaon
,
self drive car hire
,
taxi services
,
valentines day
,
valentines day gifs for him
,
valentines day gifts