8 friends, 7 Days, 2000 Kms and Priceless Memories – Shivam shares his story
---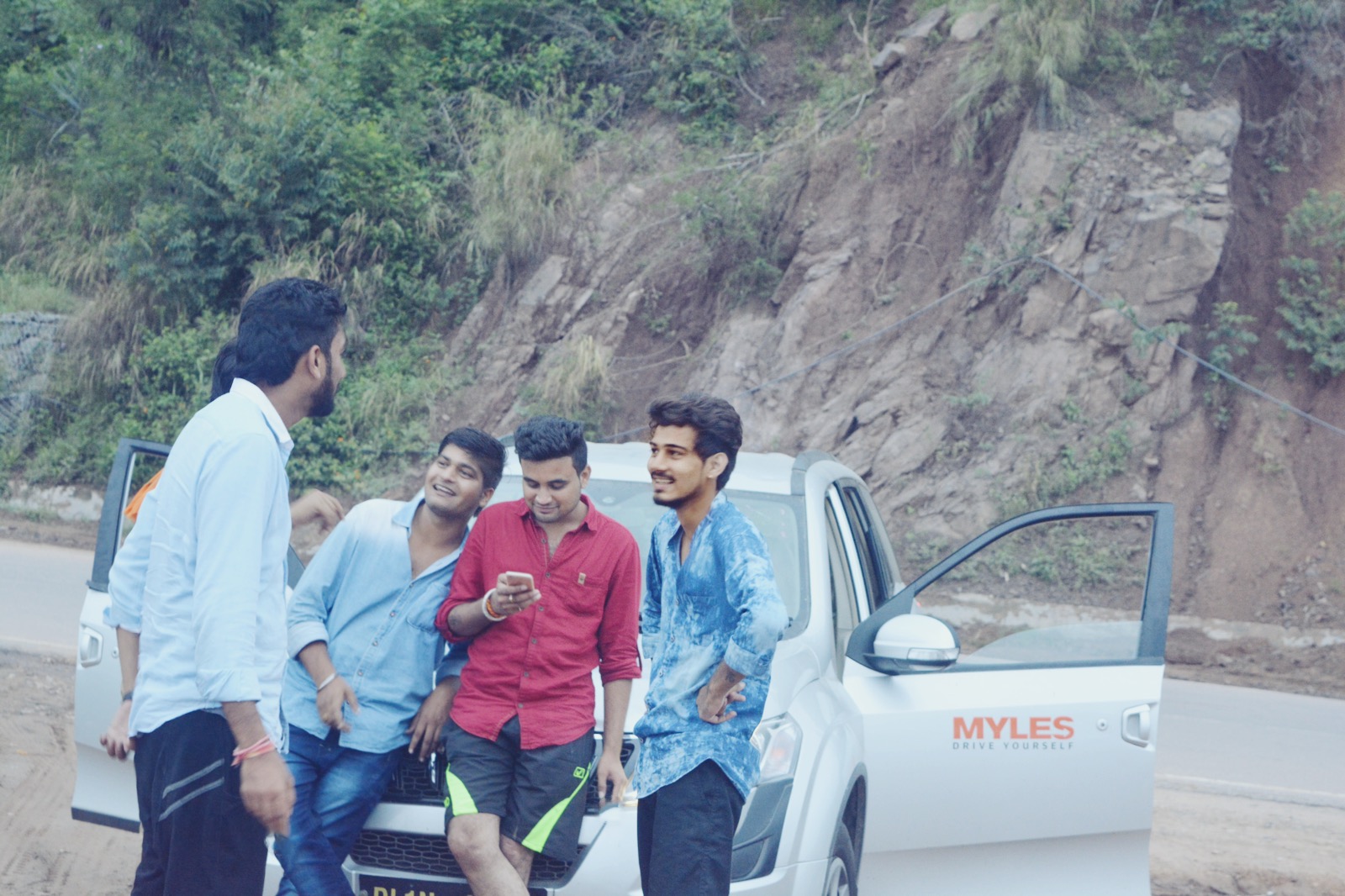 "8 of us from Bhopal planned a Himachal trip. We reached Delhi, picked up our Myles early morning and left for Chandigarh. So we stayed in Chandigarh for the night and left was for Amritsar the next morning. Wagah border, Golden temple and Jallianwallah Bagh were part of our itinerary. Having covered the popular tourist places in and around Amritsar, we left for Manali in the night. It was a crazy drive for the entire night. After spending a day in Manali and visting Rohtang Pass, we then proceeded towards Shimla the next evening.
From Kufri and Shima, we left for Haridwar in the evening. Our day commenced with a dip in the Ganga. Following which we left for Dehradun. Visited a few place there and drove back to Delhi.
[masterslider id="3"]
We covered about 2000+ kms during the trip. Driving in night helped us to cover the distance and visit all the place in the period of seven days.
Our route: Delhi-Chandigarh-Amritsar- Mandi-Kullu-Manali-Rohtang-Manali-Shimla-Haridwar-Dehradun-Delhi
A few things to keep in mind while travelling on this route:
All  ATMSs in amritsar are close after 10 pm
Don't  travel to manali from Amritsar via Una, the road is damaged.
To visit Rohtang Pass , a prior permission needs to be taken from the Manali SDM.
Avoid hotels that guys on the roadside recommendPersonal suggestion:Try to maximize the driving time
Navigation is must for this route as the mountain roads surprise you with sharp cutsIt was a wonderful trip and surely  we are going to do this again very soon with Myles
Thanks Myles! Your cars were wonderful that helped us to cover all the places without any hassles."
Have a story to share? Write to us at blog@mylescars.com
Tags:
amristar
,
Delhi
,
friends
,
highway diaries
,
manali
,
Myles
,
mylescars
,
PIctures
,
roadtrip
,
selfdrive
,
stories