Camping Alert! Check out the Best Camping Places near Mumbai
---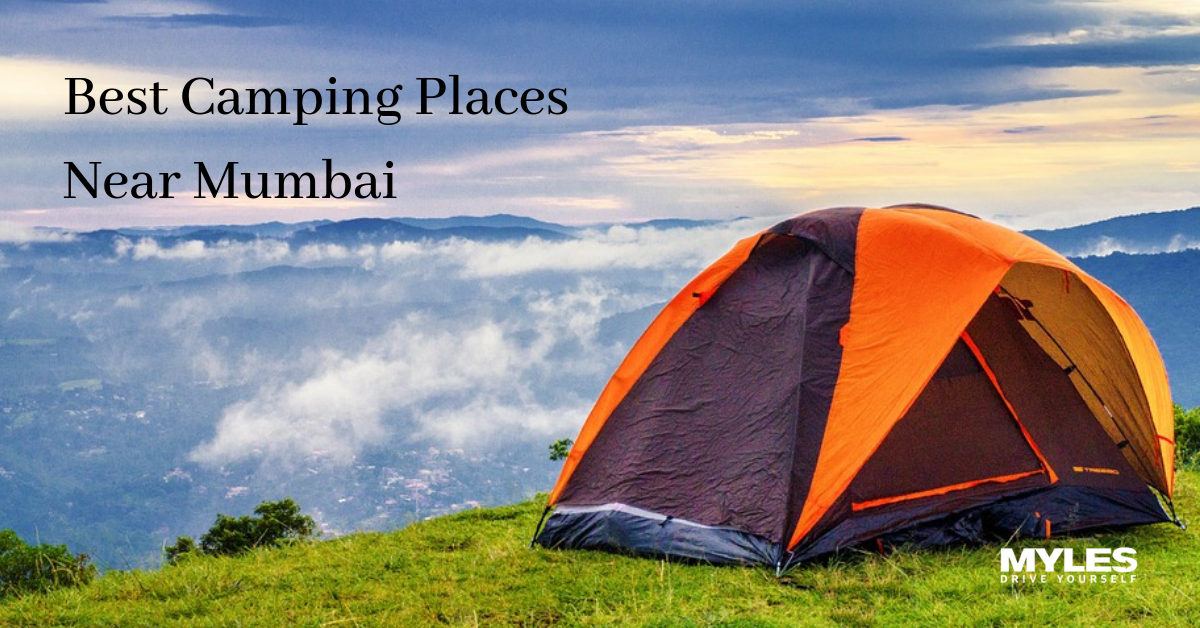 Do you often tell yourself that you need a break, but hold yourself back every time? Then, the time to break the monotony of everyday stressful work life is now.
Just go for it! Too much of thought put into traveling mostly spoils the fun. Travel plans made instinctively on the other hand, generally turn out better than what you expect. Because there is an element of surprise, which keeps you motivated to take up unplanned travel adventures.
So, whether you are a Mumbaikar looking to travel somewhere close to Mumbai or a person visiting Mumbai for work, etc., you might want to check out this compact list of camping sites around the city that we have curated especially for you.
Popular Camping Sites near Mumbai
Camping in Karnala
Karnala is a popular tourist destination around Mumbai, ideal for a short weekend trip. It is well connected to Mumbai by road and can be easily reached within 2 hours. Many rest stops, petrol pumps, ATMs and dhabas fall en route Karnala.
Things to do in Karnala – Visit the Karnala Bird Sanctuary and Karnala Fort. Enjoy staying in the camp.
Book camps – Letscampout, Bigredtent, Adventures365, Campmonk
Checkout Car Rental Mumbai – http://bit.ly/312QrFw
Camping in Khopoli
Khopoli is nearly a 2-hour drive away from Mumbai. If you really want to go somewhere offbeat for camping, then Khopoli is the go-to destination for you. Camping in Khopoli is best if you are seeking a short break of a day or two.
Things to do in Khopoli – Revel in the peaceful surroundings, enjoy games at the camps or opt for a fun hiking experience
Book camps – Letscampout, Kalekars, Adventures365, Bigredtent
Checkout Self Drive Cars in Mumbai – http://bit.ly/2SuxSZ2
Camping near Pawana Lake in Lonavala
Pawna Lake, in Lonavala, is one of the best camping sites near Mumbai. It can be reached within 3 hours from the city. Camping here is the best way to celebrate the weekend with friends and family.
Things to do at Pawana Lake – Two words 'Just Chill' or enjoy kayaking (for this, check beforehand)
Book camps – Letscampout, Pawanacamp, Pawanalakecamps, Treksandtrails
Checkout Car Rentals Mumbai – http://bit.ly/2SuxSZ2

Forest Camping in Lonavala
Located just a couple of hours from Mumbai, Lonavala is one of the most frequently visited places around the city. However, forest camping here is one of the unique experiences that not many have tried yet. Once, you reach here, the campsite is accessible only on foot and you will have to leave your vehicle at the basecamp. Thereafter, a guide will take you on a trail through the dense forests to reach the amazing campsite.
Things to do at Forest Camp in Lonavala – Enjoy outdoor games, relish good food and soak in the peaceful surroundings amidst nature
Book camps – Advenco, Canaryforest, Curlytales
Checkout Self Drive Cars in Mumbai – http://bit.ly/312QrFw
Without further ado, choose a camping site listed above and simply drive off for a vacation you have been longing for. Need a car rental in Mumbai? Visit Mylescars.com, we will be happy to join you on the journey.
Tags:
camping places near mumbai
,
campsites near Mumbai
,
car rentals mumbai
,
karnala
,
lonavala
,
mumbai weekend getaway
,
pawana lake
,
self drive cars in Mumbai
,
weekend getaway near mumbai