Earth Day: Take Care of Mother Earth by Switching to EV
---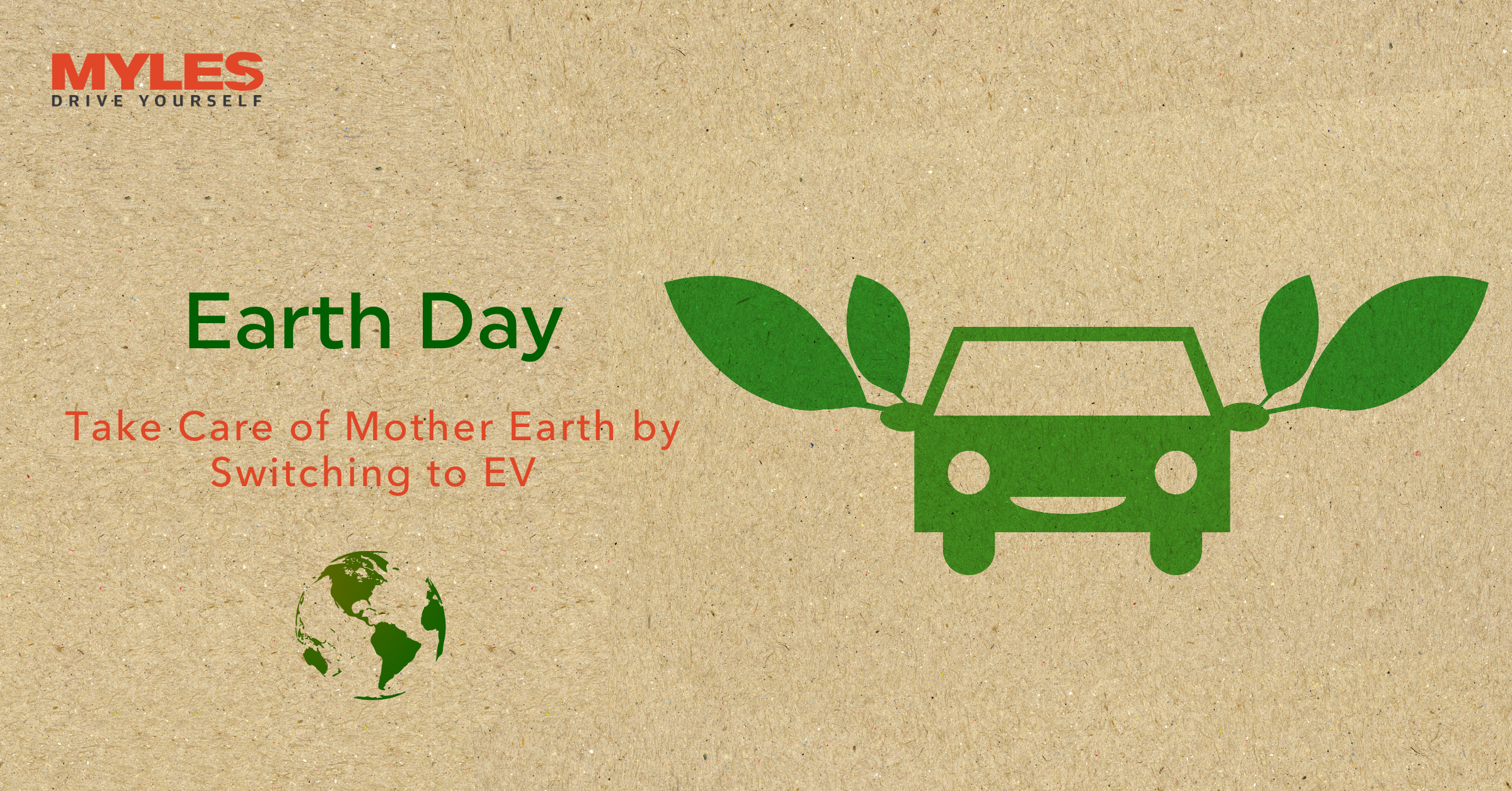 Each year thousands of people join hands to protect the planet from things harming it, like pollution and deforestation. Earth Day is observed on the 22nd of April each year to create awareness and celebrate the Earth.
This year, the theme of Earth Day is 'Invest in Our Planet'-
It is the call that wakes us up. This is the moment for all of us to change- and how we take action on climate for its betterment. It is the right time to act boldly to protect and preserve our health, livelihood, families, and future, and together we must 'Invest in Our Planet' with EVS. 
Invest in Our Planet
"Preserve and cherish the pale blue dot, the only home we've ever known."- Carl Sagan
As the theme suggests, if we invest and protect our planet today, only it can give us the future we deserve because a green future is a prosperous future. With many organizations doing their part to save the planet, the automotive industry is trying to change the face of mobility for a better environment with Electric vehicles.
Electric Vehicle to Change the Climate
"We will not stop until every car on the road is electric."- Elon Musk
Electric vehicles are the right kind of investment for the betterment of our planet. EVs (Electric Vehicles) is the cleanest vehicle on the road today, claims studies, and are better for the environment. A BEV (Battery Electric Vehicle) produces no carbon dioxide emissions when on the road with no tailpipe. BEV is a fully powered electric car that is a pure EV and is more efficient than plug-in hybrids and hybrid electric vehicles.
Government in Support of EV
Today, with full government support, Electric vehicles have started penetrating the Indian market. The government is in full support of EVs and is pushing the deployment of EV charging stations by providing capital subsidies, tax relaxation for the buyers, and desires EV sales penetration of 30% for private cars, 70% for commercial vehicles, and 80% for two and three-wheelers by 2030.
Benefits of Electric Vehicle
Save Energy: The transportation sector accounts for a significant contribution to air pollution in India. Electric vehicles prove to be more energy efficient in addressing this urgent need. They emit fewer greenhouse gases and air pollutants than the fuel running vehicles.
Cost-Efficient: The cost of hybrid and plug-in electric vehicles is lower than fuel-driven vehicles and similar conventional vehicles. The cost parts of EVs can be equal to fuel-run cars, but they prove to be more affordable on the road.
Emissions: Battery Electric Vehicle is a fully powered electric car that is a pure EV and is more efficient than plug-in hybrids and hybrid electric vehicles. But any EV type is any day better than conventional vehicles.
Available on Subscription: A car subscription is a modern and practical alternative to traditional car buying. It offers an affordable, convenient and smarter way of accessing your vehicle, new or pre-owned. A car Subscription is inexpensive, and when you get the EV on subscription, it becomes even more affordable.
Take the first righteous step to save the Earth, leading to a greener and better future.
Tags:
Earth Day
,
electric car India
,
Electric car on subscription
,
electric cars in India
,
Electric Vehicles
,
EVs
,
Myles Car Subscription
,
Myles Cars
,
Myles Zero
,
subscribe an electric car
,
World Earth Day