Why is Car Subscription a Good Idea during Summer?
---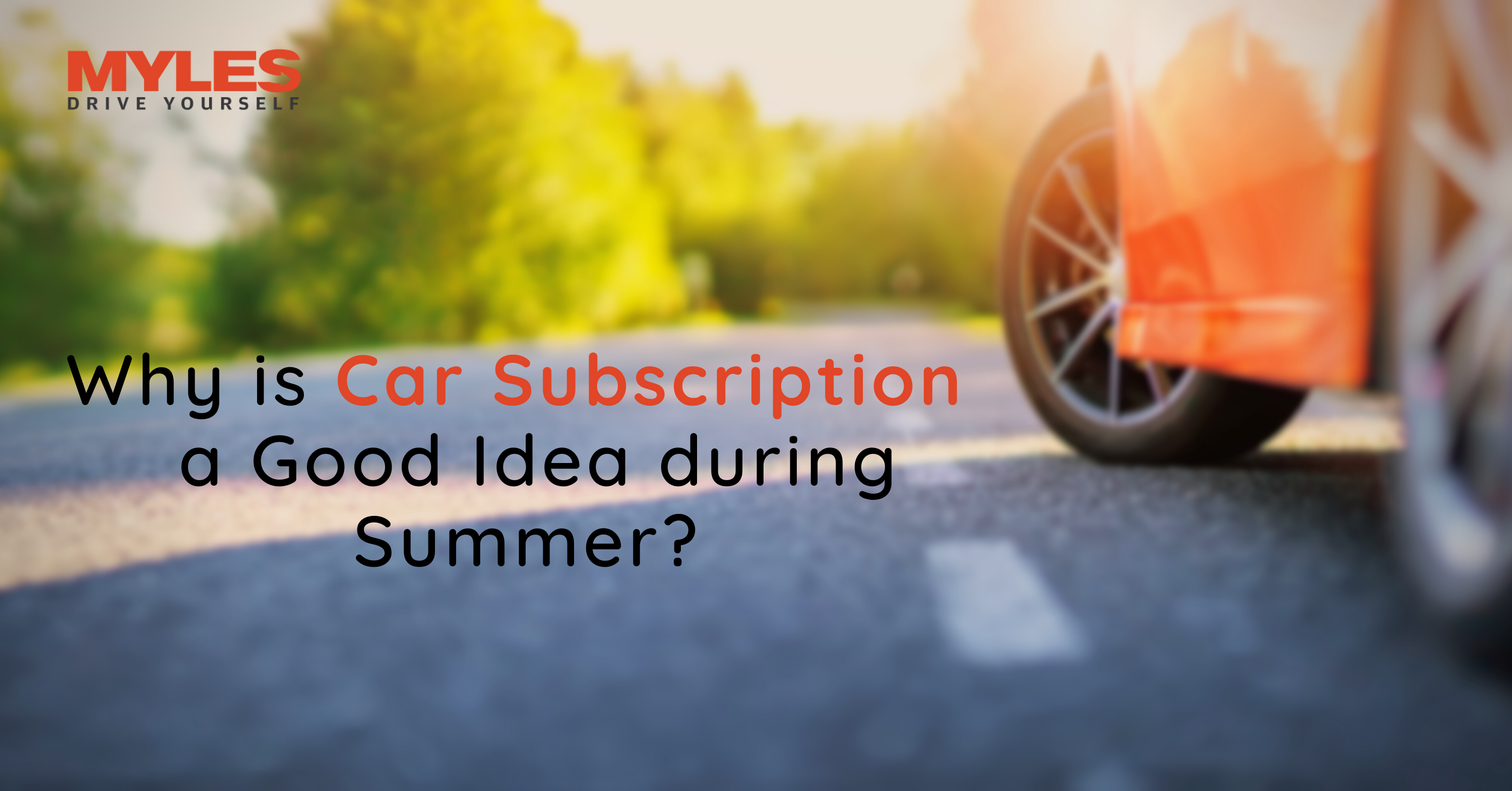 Summers are probably the longest season in India, and being in sub tropical regions, India experiences the hottest summers. The season comes with a lot of good things like blue skies, ice cream, summer holidays, swimming in the sea, and much more. But at the same time, it comes with scorching heat, making it challenging to step out of our homes to run errands, daily commute, and travel in a public vehicle.
Undoubtedly, during summer, traveling by public transport is a daunting task. Get your vehicle home with the freedom of ownership and zero condition with a car subscription.
Why own a car during Summer?
Indian summer season can be very harsh and makes the daily commute a nightmare. Owning a vehicle helps you to beat the heat of grueling summer. There are a lot of advantages of traveling by car in summer:
       

Easy and Relaxing Commute

       

No Sweating and Feeling of Fatigue

       

You have more Privacy and Comfort

       

You do not Feel Long and Exhausting

       

More Flexibility and Travel Freedom

       

It's Easy to Transport More Things that Keep your Hydrated

       

Protect you from Harmful Sun Rays

       

More Fun Time with Family and Friends
We all wish to own our dream car, but we tend to push this dream away due to responsibilities, finances, or other reasons. But this summer, bringing your favorite car home will not be just a dream. Make it come true with Myles Car Subscription, and enjoy the season to the fullest.
Car Subscription in Summer
A car subscription model is the modern and smart way of owning a car without any hassle and conditions that comes with traditional car buying. Subscription proves to be an ideal choice in this changing time, and you don't have to invest a bigger amount, yet you take home your desired car. Summer is a perfect time to go for a subscription, even if you require the vehicle on a seasonality basis.
Advantages of Car Subscription during Summer:
Flexible Ownership for Seasonality Buying
A car subscription is an ideal choice for those who want to own a vehicle for a lesser period or on a seasonality basis. A car subscription model is flexible and gives you complete freedom to own a car for as long as you want. This alternative car buying model is cost-effective and is available from 6 months to 60 months tenure, and some companies even provide a one-month subscription plan.
Dream Car with Zero Depreciation and Easy Return
The minute a car comes out on the road, its value starts going down, and depreciation is one of the most financially painful parts of car ownership. With a car subscription model, you don't need to worry about the depreciation value or finding a good rate if selling. You take subscription service for a certain period and return it even before the scheduled tenure is over; that also depends on the agency's policies.
Zero Condition Makes Ownership More Fun
When buying a car, we need to make a down payment, go for bank loans and EMIs, paperwork, registration, insurance, maintenance cost, and much more work. A car subscription model comes with zero condition, which makes owning a car more fun than a liability or stress. You don't need to invest a lot of money or worry about routine service charges or roadside assistance. Everything is covered under a minimal monthly subscription fee.
No Maintenance Hassle. No Going Out in the Sun
A car subscription model is all about good things, benefits, and affordability, but also it won't let you out in summer's scorching heat for maintenance of routine service. The monthly subscription fee covers maintenance charges and takes care of taking your vehicle to a service station and dropping it back once it is done. So, you don't need to go out and instead utilize the time doing some fun summer activities.
Cost-Effectiveness Make Summer Better
A trip to the mountains or staycation at a luxury resort sounds better to beat the summer heat this season. The money you saved through a car subscription plan will make your summer plans better and bigger. Getting a car on subscription is cost-effective; even the monthly subscription fee is affordable and won't burn a hole in your pocket.
It is hard to walk or use public transport in this scorching heat, and owning a car is always better and more convenient. So, this blog is your sign to get your vehicle on subscription.
To book a car subscription, visit www.mylescars.com.
To know more, call: 0888 222 2222 or write: help@mylescars.com.
Tags:
Benefits of Car Subscription
,
Car Care Tips
,
car rental in Mumbai
,
Car Subscription in India
,
covid-19
,
Myles Car Subscription
,
Myles Cars
,
Myles Zero
,
Travel India