Electric Car: Know Everything about Electric Cars (Subscription)
---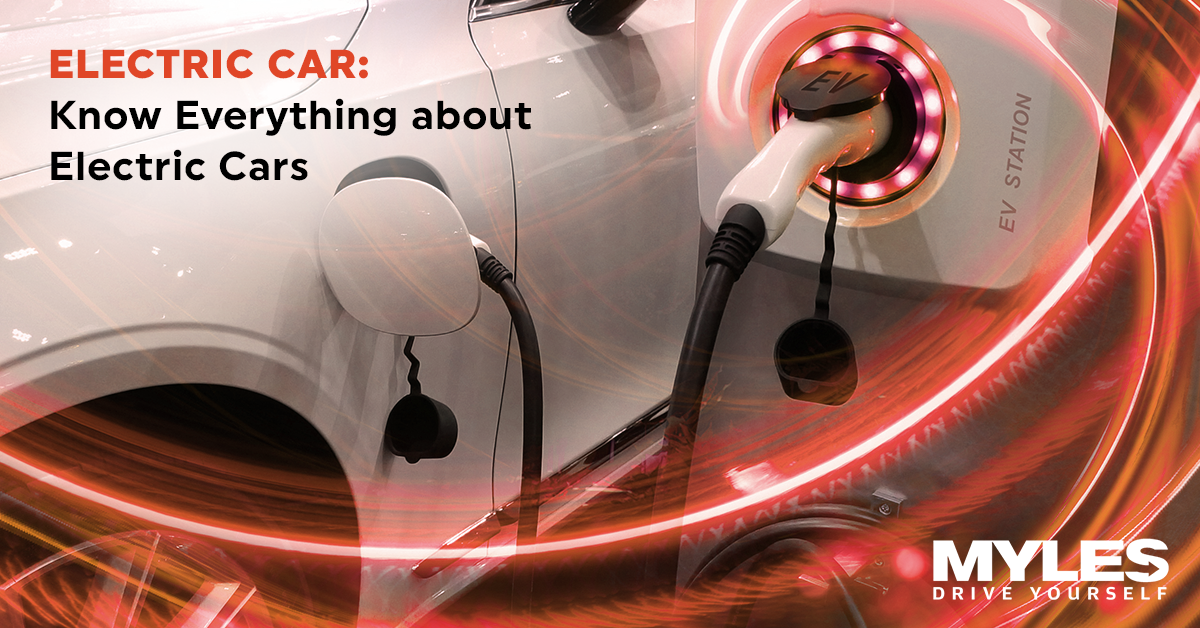 Moving Towards an EV Future. Moving Towards a Better Future
On World EV Day, let's celebrate the future of Automobiles. Electric vehicles are the future of motoring, developed to reduce carbon footprints. The government and automotive industry across the nation are pledging to support the initiative of driving ultra-low-emission vehicles.
Until now, petrol and diesel-run vehicles have dominated the roads. With technology evolving rapidly, electric cars catch everyone's attention to make the world more environmentally conscious.
There are big brands that introduced EVs in the Indian market, and the benefits are alluring.
EVs run is low in comparison to petrol and diesel-run vehicles.
A better quality of life for people.
The government is providing a Fame subsidy of up to 2.5 lakhs on purchasing a new EV.
Road Tax exemption is provided for all the buyers.
History of Electric Car
EVs are said to be the future of mobility, but it has roots in the past also. The legacy goes back to 1837, when the first electric car was built in Aberdeen, Scotland. At that time, technology gained much success and was enjoyed by people. The electric-powered taxis were also introduced in London and New York in the 19th century. Unfortunately, the trend couldn't be able to keep up with the popularity among the people.
Once again, Electric cars hitting the roads with new technologies with a seamless ecosystem that offer an infrastructure for the smooth running of the EVs on the road.
Electric Vehicle in India
Many times, EVs have been introduced in the Indian market and other parts of the world. Primarily from 2019, the initiate has been taken to bring battery-powered vehicles on the road. The current Prime Minister of India, Narendra Modi's government, has said that it intends to sell 70%-80% electric vehicles by 2030.
70% of all commercial cars
30% of private cars
40% of buses
80 % of two-wheelers and three-wheelers
How do Electric Vehicles Work?
As the name suggests, EVs work on electricity. Instead of filling up the fuel tank, an electric car has an onboard battery that gets charged through electricity, stores, and uses the power later to bring the wheels in motion. It also suggests that electric cars don't need a gearbox, clutch or exhaust pipe. Electric Vehicles offer much smoother and quieter rides.
A standard electric car takes about 11 to 12 hours to get charged.
A full charged car can run more than 400 km.
The proper infrastructure is being built for the smooth running of an electric vehicle for longer journeys.
What are the Benefits of an Electric Car?
There are a lot of benefits that make you switch buy an electric car.
It is environment-friendly, making a better future.
It is better for the planet as it reduces carbon footprints.
They generate fewer emissions, are more efficient, and produce lesser noise.
The operational cost is less than petrol and diesel-run vehicles.
The maintenance costs are lower as well.
There are various incentives provided by the government- a 2.5 lac subsidy.
How does Electric Cars Subscription Works?
A ev car subscription is a smart way to own a car without buying it. In place of a monthly payment, you get a car for yourself, and it also covers insurance fees, maintenance charges, and roadside assistance. Likewise, you get an electric vehicle on subscription and switch to a sustainable mobility solution.
It proves to be an absolute money saver over petrol or diesel-run subscribed cars. Today, many car manufacturing and car rental companies offer EVs on subscription starting from 12 months tenure. The service cost of an electric car is relatively low than other vehicles, and so is its daily maintenance and road run.
What are the different kinds of Electric Cars?
There are three types of Electric Cars:
Conventional Hybrids: The category covers the cars with both petrol tank and electric motor that charges when the vehicle brakes.
Plug-in Hybrids: It also has both electric motors and petrol engines. They can be plugged in to charge and run for a short period on electric power.
Battery Electric Vehicles: They run entirely and only on electricity. These types of cars are offered by most manufacturers and are in demand.
Electric Cars is a sustainable mobility solution. With EVs, we are entering a new age of transportation. It will rule the market in the coming years, and the goal is supported by the governments, manufacturers, and energy companies.
Switch to EV, Switch to Better Life!
Tags:
Car Subscription in India
,
electric car
,
electric car India
,
Electric car on subscription
,
EVs
,
how to charge an electric car
,
Myles
,
Myles Subscription
,
Myles Zero
,
Prime Mister Modi
,
subscribe an electric car
,
survey on electric car
,
World Electric Vehicle Day
,
World EV Day