Explore these amazing exhibitions in your city, SOON!
---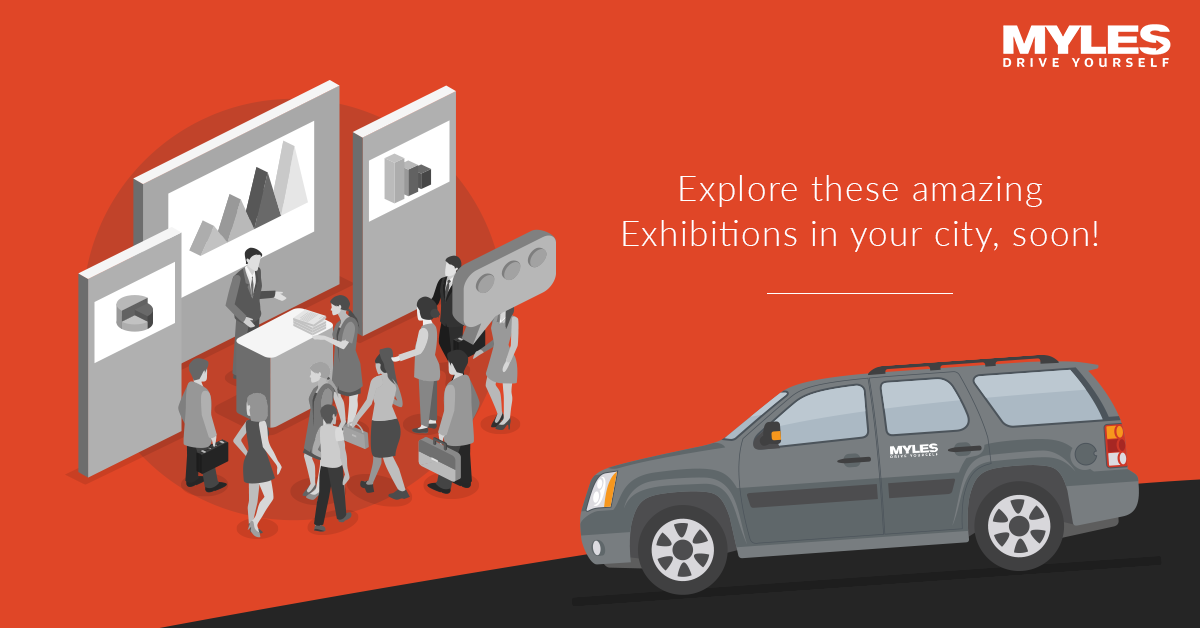 THE LOOK 2.0 Lifestyle Exhibition 
By Sanjeevni events entertainment
WHERE- Radisson Blu MBD Hotel, Noida, UP
WHEN- July 29th, 2018
Fashion is not necessarily about labels, it's not about brands, it's about something else that comes from within." Therefore, Sanjivni Events and Entertainment present to you Delhi's most iconic Fashion and Lifestyle Trunk Show! So quench your thirst for fashion right there as there is something for everyone. Whether you're looking for the brand new summer look, the perfect accessories to refresh your wardrobe, the right gift for that special friend or to dress up your little ones for the occasion; the hand-picked boutiques will offer you the best. Grab the unique opportunity to buy interesting, pretty and special pieces; which you simply cannot find together elsewhere. And why wait for someone to drive you down there? Book a Myles car for self-drive, pick your gang and get going!
Monsoon Sale Popup
WHERE- Kitty Su, Barakhamba Road, Delhi
WHEN- July 21st, 2018
Live Openly | Love Proudly | Shop Indulgently| Dress fashionably ❤
The S&S Trunk Show is super stoked to host an exclusive trunk show in support of the LGBTQ community at Kitty Su at The Lalit, New Delhi on 21st July, Saturday 2018 from 11am – 7pm. This July, be who you are, say what you feel, wear what you desire and off course shop all that you love! Sort your weekend by booking a car for self-drive with Myles and drive down to this amazing show, gritty and Exhibition.
International Conference on Structural Integrity and Exhibition
WHERE- Hyderabad MARIOTT hotel & Convention Centre
WHEN- 25TH – 27TH July 2018
This amazing opportunity will bring together experts, contributing to various aspects that together determine safety, durability, and robustness of everything that works and moves. The event offers a wonderful opportunity to exhibitors (institutions and businesses in Structural Integrity) to showcase their products and services to a specialist audience gathered for the Workshop and Conference.
INDIA INTERNATIONAL TRAVEL MART
WHERE- Bangalore
WHEN- 27TH– 29TH July 2018
"The Travel, Tourism, Recreational & Other Hospitality Services Industry show."
India International Travel Mart Bangalore stands as the leading platform for the international travel community to come together and reveal existing products as well as introduce new ones to audiences from across the country. To connect and forge business ties with top travel company executives around the world, and global key players in the travel community, this is the apt place to do so. So what are you waiting for? Choose a Myles car of your choice and travel down to this exclusive travel mart.