Gift an experience this Diwali
---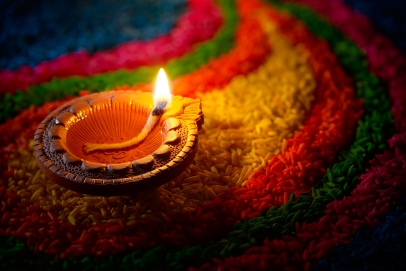 It's that time of the year again, when the wind sings a wintry song, and the stars, previously unmatched in their glory, prepare themselves for a spectacle to unfold on the land: a celebration of lights, illumination, and a much deeper awakening of mankind to life anew.
It's the Diwali season, and everyone is ready for a fresh start. Nothing can dampen the spirit of this festive. Amidst it all, greeting and gifting your near and dear ones forms the largest part of Diwali celebrations. Sweets, gift hampers, chocolates, dry fruits, new clothes, crackers, art, decorations and tons of good wishes get wrapped and delivered on days leading up to the Diwali eve.
How about gifting something entirely different and unconventional? How about gifting an unforgettable experience, and bring smiles to the world with Myles self-drive car rental?
Wondering how? Here is how you can light the world around you with the gift of Myles:
Treat your grandparents to a stunning drive around town. I am sure your elders would love to reminisce their own memories of Diwali. Book a family car and hit all the spots in town (or take a trip to your ancestral place!) where your grandparents used to live and celebrate the festival, as they recount tales from their past. It sure will bring tears of joy to their eyes, and contentment to your heart.
Treat your parents to a luxury drive. You know, your dad might have always wished to take a Merc out for a spin. Why not grant him the wish, even if for a day? Simply book a luxury car from Myles at a stunning discount, and get your folks behind the wheel!
Treat the underprivileged kids from your neighbourhood with a heart-melting gesture. How often will you get a chance to illuminate the lives of the less fortunate children and leave them with a lasting impression of goodwill? Get an SUV from Myles, gather around the little fellows, buy crackers and sweets for one and all, and head out to a big Diwali mela! Indulge in the fun with them and gift them priceless moments which every kid in the world deserves!
Treat your best friend with Myles self-drive. You know how hard he/she has been working all year round. What better than buying a Myles package, and sending him/her out on a well-earned road trip to the hills? Perhaps his/her car is in the repair shop which has left him/her with the hassle of commuting without the car for a week, or maybe the friend is new in the city and helpless when it comes to public transport. Gift them the facility of self-drive from Myles, and they won't be able to thank you enough!
With exciting discounts and offers to avail from, there was never a better time to bring the gift of Myles self-drive to the doorstep of your beloved people. Download the app now!
Tags:
car
,
diwali
,
gift
,
luxury
,
Myles
,
selfdrive