Hidden Cost of Owning a Car: A Complete car ownership cost breakdown!
---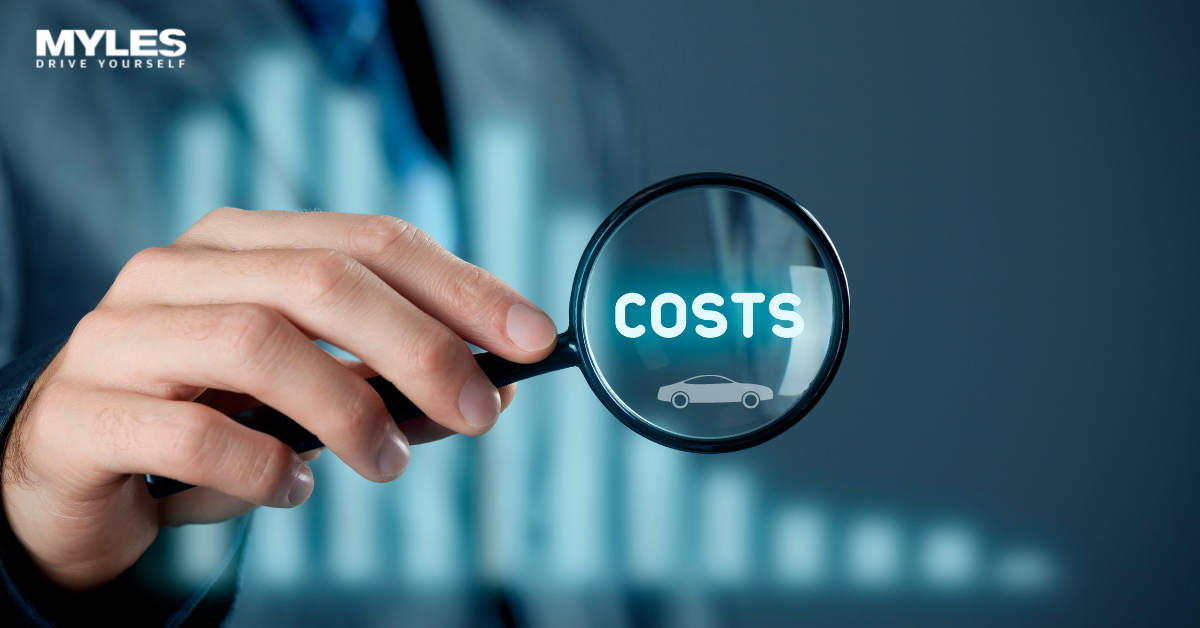 Is car purchase really an asset for you?
If you have ever calculated the cost of usage of a brand new car, you might think differently.
Owning a car hits your pocket unpredictably. The cost of car usage exceeds ex-showroom price.
From parking costs to thin batteries, breakdown insurance, and brake discs inspections, there's cost on everything.
What many believe is that the extra cost to drive a car is just Fuel price. But it doesn't stop there.
Insurance
Well, insurance can't be counted as a hidden expense of a car but the insurance can cost more many a times!
Renewal, cancellation, and adjustment fees might be added on top of your rates. And last, there are "add on" – items that you quickly realize you actually need! And the list goes on…
Your insurance price may be impacted by events such as an accident, a speeding ticket, or a change in your credit score. Breakdown assistance may also need to be handled by a different company, depending on your car insurance quotation.
This calculation and stress may be put to rest when you subscribe a car since it is once again taken care of for you and included in your monthly charge.
Even better, Myles Cars will handle all of the paperwork management and renewal reminders for you!
Fuel costs when owning a car
For us Indians, fuel is an expensive and sensitive subject. Getting a car is only a small component of using it. You need fuel next, of course! However, the cost of fuel fluctuates every minute of every day, unlike the rate of your new car at the dealership. Fuel is one of the largest hidden costs since it can vary at any time and without prior notice, despite the fact that it might not seem like it.
With varying rates across states and a cost that burns a hole in the wallet, fuel prices are sometimes overlooked by new car buyers.
While there's still pain at the pump, the other factors controlling overall vehicle costs are going up too.
Thus, Myles subscription helps here as covering all the other expenses related to car, the cost of fuel is easily manageable. And as you can change your car every year, the extra fuel required for worn-off cars can be alleviated too.
Depreciation
You may not be aware that as soon as your new car leaves the dealership, its value drops by about 10%.
Depreciation is an ongoing expense which people hardly calculate. The resale value of a car is never more than what you bought for it. Unlike the price of your condo or gold which can rise with upgrades, the price of a car is always reduced with its usage.
Simply said, since you just pay a monthly fee that covers all other expenses when you subscribe to a car, depreciation is not something you need to be concerned about. You need not worry about anything since Myles Cars takes care of everything.
Loan Interest
When you get a car loan, the EMIs come along for the ride.
People frequently focus on the cost of these EMIs on a monthly basis, failing to see how much more they pay in the long term.
For example, if you take a loan of 6 lacs with interest rate of 12%, although the monthly EMI is around ₹20k monthly for three years, you need to pay extra ₹120,000 for a depreciating asset.
Again, the hidden cost associated with loan interest can be mitigated with Myles car subscription. With the monthly subscription fee which is all-inclusive, there is no need for a loan. The monthly fee covers the cost of a car in its entirety.
Road tax
It's simpler to talk about car financing than to actually execute it.
It is necessary to pay the road tax in order to drive on these roads. In India, your state of residence and the type of vehicle you drive both affect the road tax fees.
Well, with Myles car subscription, there is no worry of any tax related to car as your subscription cost covers it all for you!
Miscellaneous expenses
Well, the expenses required to drive and maintain a car doesn't end here.
With the list of charges like toll & parking fees, registration fees, temporary registration fee, number plate charges, etc., the monthly expenses increase exponentially.
These expenses can all be covered in monthly subscription fees.
Thus, you don't need to worry about calculating miscellaneous expenses if you subscribe a car with Myles cars.
Routine car maintenance
Our cars require routine maintenance much as we people do.
At your service shop, routine inspections are needed for the air filter, oil filter, tyres, batteries, etc. Your car will surely need this crucial maintenance!
Costs of car maintenance are greatly influenced by the type, year, and its model. Because it is included in the Myles monthly subscription fees, it is an unnecessary expense that may be avoided.
You also don't have to worry about unforeseen charges destroying your monthly budget because it covers all service prices. The fact that this also covers tyres and battery replacement makes it even better and less expensive for you to pay for. Furthermore, we take care of scheduling so you don't have to worry about missing out.
Keep Calm and Drive On with Myles cars as all the hidden costs are covered in your monthly car subscription fee!
For information related to Myles cars, browse https://www.mylescars.com/
Tags:
Car Subscription
,
Car Subscription in India
,
mylescars
,
Travel