How I made my boss jealous by driving a new car everyday
---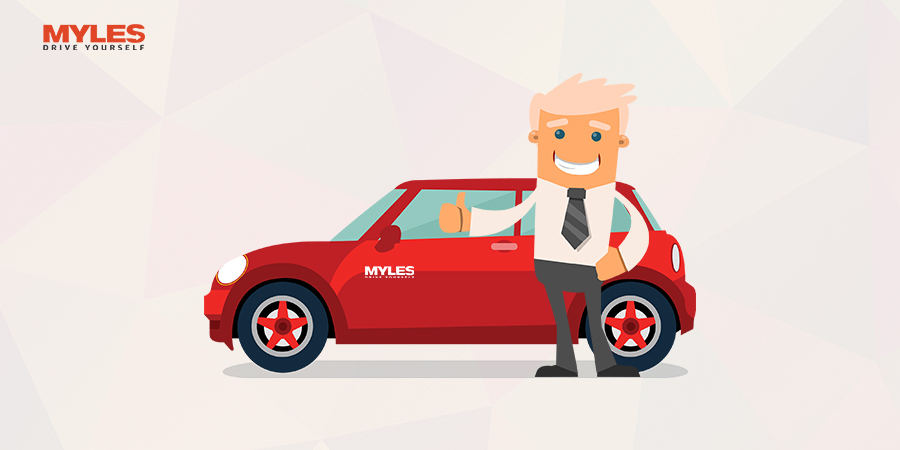 It's been 2 weeks now since I decided to entrust my faith in Myles self-drive car rental service, and I have to admit, I couldn't be anymore satisfied. In fact, my own boss couldn't help but grow green with envy watching me opt for Myles instead of car-ownership.
Finally, he gave in to his curiosity, and we had a long chat about this revolutionary concept. Here are 3 reasons I gave my boss which convinced him to join the Myles family:
You don't have to worry about down payments, EMIs, insurance and maintenance charges, etc. that come gift-wrapped with car purchase and ownership.
Statistics clearly suggest that an average car sits idle on 245 days every year. No, really. You might have grown so used to all the month-end bills that you don't realize the futility of this concept, which leads us to the next point.

Why own one car, when you can own 38 different ones at a significantly lesser cost?
For the forward moving generations who live life on their own terms, car ownership is gradually taking a backseat. From swashbuckling SUVs to swanky sedans, and from compact hatchbacks to luxury cars, Myles provides you with a choice of 38 higher variant models across 21 cities and 10 major airports at minimal rental costs. So, yes, you can literally drive a new car everyday!


 The utility of 38 different cars can't be overstated.
Book a compact car for a family outing. Wow your clients (or even your boss) by driving that Merc to a meeting. Turn road trips into the ultimate experience in an SUV, or maybe take gift your dad the experience of driving a luxury car on his birthday. Wedding in the family? You can always book utility cars.
The possibilities are limitless. Live free, and live bold.
Well, my boss was totally sold out on the idea. It is simple, really: rather than allowing situations to take control of your life, get to control the situations yourself. Thanks to Myles, my parking lot sits idle, and my mind breathes easy. Driving was never this exhilarating!
Click here to experience self-drive with Myles 
Tags:
cars
,
Myles
,
mylescars
,
selfdrive