How Sakshi Vij is revving up a good deal with Myles – Economic Times
---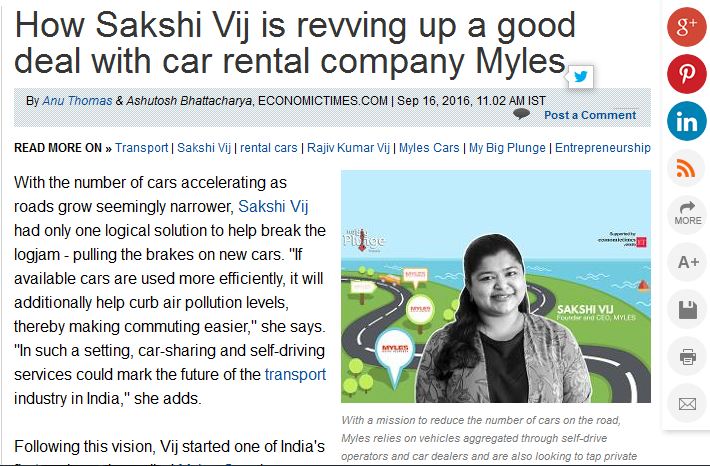 With a mission to reduce the number of cars on the road, Myles relies on vehicles aggregated through self-drive operators and car dealers and are also looking to tap private car owners.
With the number of cars accelerating as roads grow seemingly narrower, Sakshi Vij had only one logical solution to help break the logjam – pulling the brakes on new cars.

"If available cars are used more efficiently, it will additionally help curb air pollution levels, thereby making commuting easier," she says. "In such a setting, car-sharing and self-driving services could mark the future of the transport industry in India," she adds.
Click here to read the Economic Times article
Tags:
Myles
,
mylescars
,
news
,
report
,
Self Drive
,
selfdrive