How to plan a road trip on budget– 5 tips to save money & spend less on a road trip
---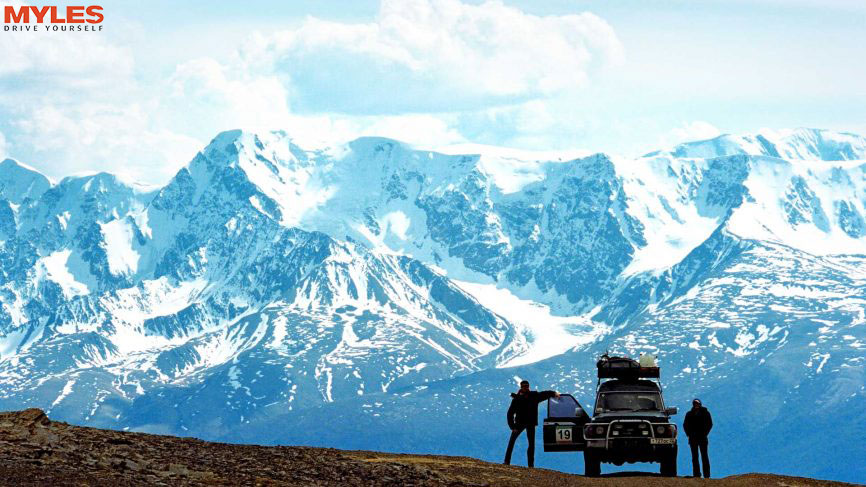 Being able to drive on the open roads and hitting the countryside with your gang sounds a whole lot of fun. Right? If that just brought a smile to your face, then you definitely know that road tripping is truly a fantastic adventure. It is a chance to leave the hassled disruptions behind and embark on a journey of pure thrill and splendor.
While in theory, pleasure is what we intend to seek the most from such road trips, the practical aspects of budget and spending can't be ignored. Here are some budget saving tips and tricks for making your road trips cheaper, seamless and simply perfect in every way!
1. Invest Time in Research
Thinking why research? Well, if a planned trip is what we are talking about here, then you must not miss out on this step. Because, only when you research, will you be able to find the best way to reach a particular destination, be it a road trip in a self-driven car by Myles, taking flights or travelling by train. You can also search for the must visit places in advance with research. Follow this practical advice to satisfy your desires of a dream road trip without spending a fortune. Research a bit before hitting the road and savor the thrills of a budget road trip without sacrificing the minutest of fun.
2. Save on snacks
If one adds up the average costs of snacks consumed during a road trip, it turns out to be a budget killer. The inflated prices and hefty costs of chips, popcorns, beverages and even the occasional stops at fast food outlets can disrupt your plans of taking on an affordable road trip. Despite how irresistible and tempting snacks tend to be, avoiding excess bulking on the same not only ensures minimal spending but also relieves the threats of any gastric irritation when consumed on empty stomach.
3. Save on gas while you can
It's infinitely stupid to sleep under a couple of blankets while having AC's on full blow. The same applies to road trips as well. Having the full blast of conditioned air and pampering yourself with unnecessary pleasure is one way to kill your travel budgets as it is a sure tactic to drain your gas tank much faster than normal. Whenever you can, switch off car air conditioning systems and instead roll down your windows for inhaling the fresh dose of nature on avail. Also simple techniques like turning off the car on stop signs, not over-revving the engine and maintaining a constant speed let you prevent needlessly wasting of gas.
4. Always follow the rules and drive legally
The last thing you wish on a road trip would be speeding tickets or challans, unnecessary fines and troubles that could be a major hindrance in your travel plans. It always pays to ease off your temptations and instead chill with the scenic views along the track.
5. Avail a car on rent from MYLES
Saving on travel lets you spend more on the destination and to help you in this endeavor, Myles is proud to be your companion in the journeys and with its self-drive car rental service you can choose from a wide range of vehicles to drive in and gain immense thrills from this cost-effective travel means. We wish to make your road travels fabulous and thrilling!
To Book a Self-Drive Car, visit: http://bit.ly/312QrFw
Tags:
travel tips
,
travelling
,
traveltips