5 Things to Remember When Planning a Road Trip in India
---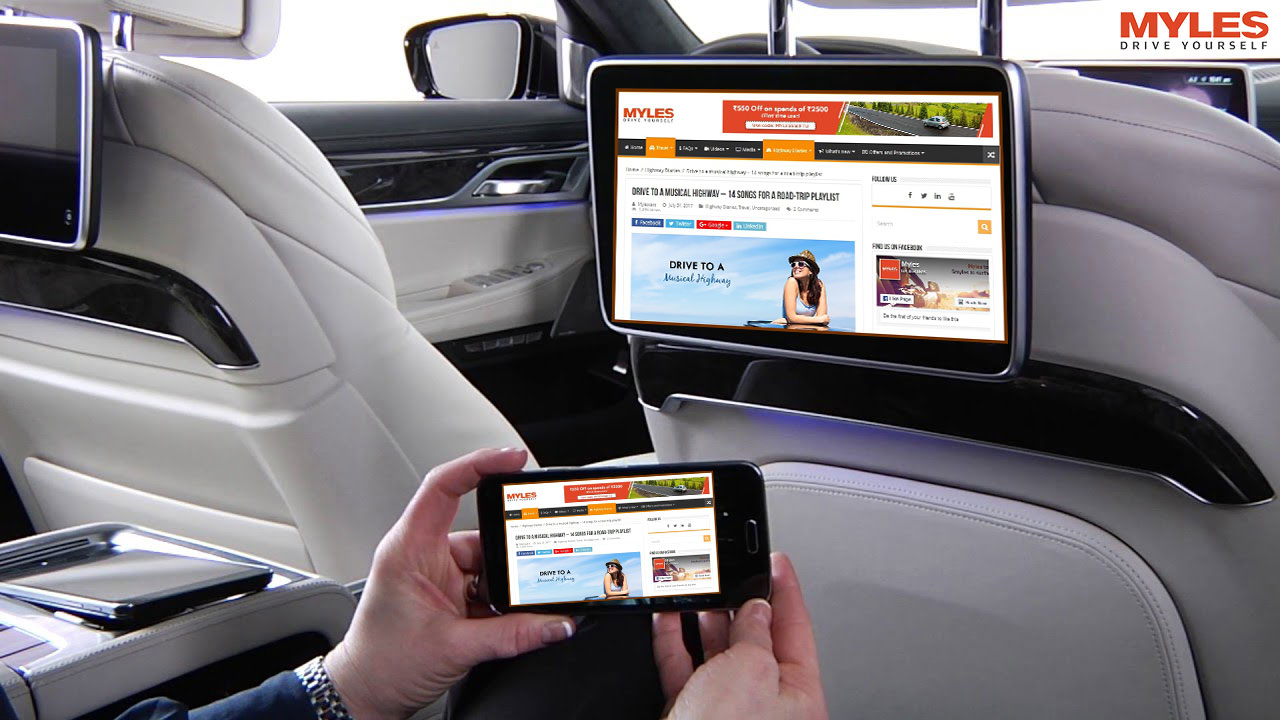 Road trips are always fun and exciting. It may be too late sometimes to book a flight but it's never too late to hit the road. Be it a trip with friends or family, a road trip never disappoints. While a road trip is all about experiencing the unknown and seeking the new, it is advisable to plan things before you head on a road trip. So, if you are planning a road trip in India in the near future, then you must do a little preparation firsthand to ensure that you have the most seamless travel experience. Here are few tips you can use to successfully plan your next road trip.
Have your gadgets charged and fully loaded
In this age of digital assistance, one has all the facilities to avail at the touch of a button. Mobile phones, GPS devices, dedicated music players or any entertainment systems not only keep you engaged when on the road, but also help you get in touch in case of emergencies. Thus, one must have the same prepped up before embarking on a road trip. If you are to use your mobile phone for navigation, you must assure that the battery in your phone is always full. So, don't forget to carry a car mobile charger or a fully charged power bank along with you.
Carefully pick the car suited for the trip
The best way to enjoy a road trip is to opt for a self-driven car, mainly because it gives you a lot of freedom. You can halt wherever you want and whenever you want during the journey and enjoy every bit of it. To cater to this need of travelers, Myles offer a wide range of well-maintained and perfect cars in Compact-SUV, Hatchback, Luxury, MUV, Sedan and SUV categories. You can pick the car depending on where you are headed. Myles even assist you in selecting the right vehicle that will best suit your travel plans.
Pack a punchy dose of ready-to-eat food
While most highways are full of myriad places to eat and relax, it is always safe to carry some food with you to avoid the risk of you starving and the same could come handy if the local preparations don't suit your taste buds.
Always know the rules to follow the rules
As your trips take you through places belonging to different states or constituencies, the rules might vary from place to place. Thus it is wise to get yourself know the same by doing a bit of research firsthand. This way you can avoid hassles and disruptions with most ease.
As you have got the basics covered, it is the right time to avail car hire in India from Myles and explore the breathtaking destination and mesmerizing wonders of nature that surround you!
Myles wishes you safe and memorable road trip! Happy Road Tripping!
Tags:
car trip
,
road trip
,
travel plan