Let Myles be your Cupid, this Valentine's!
---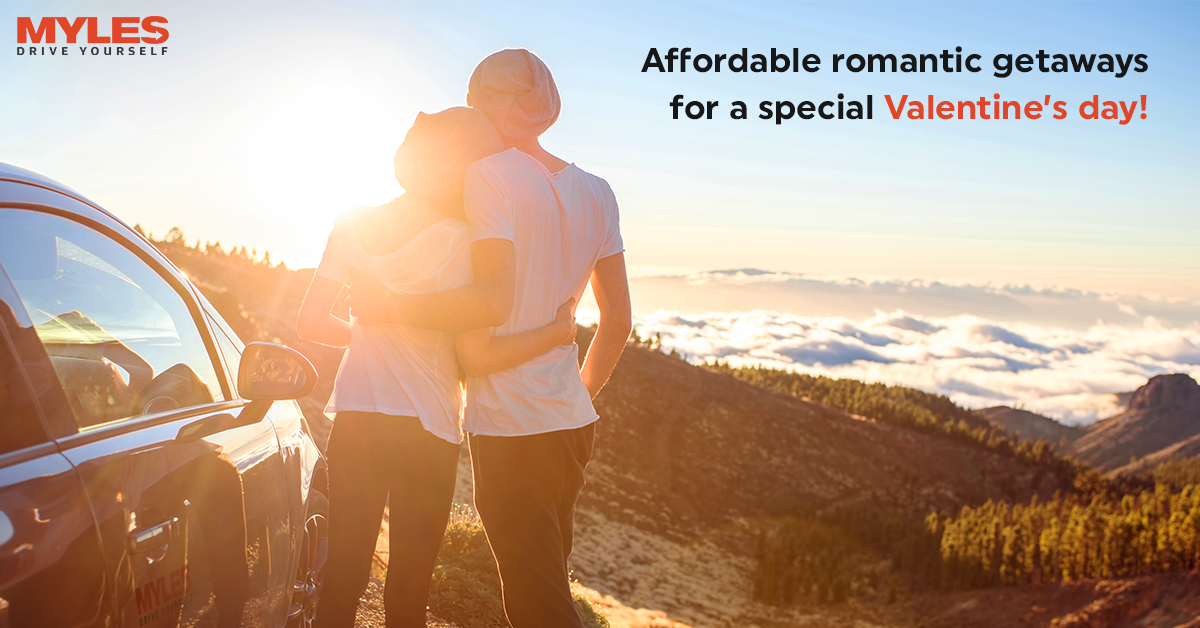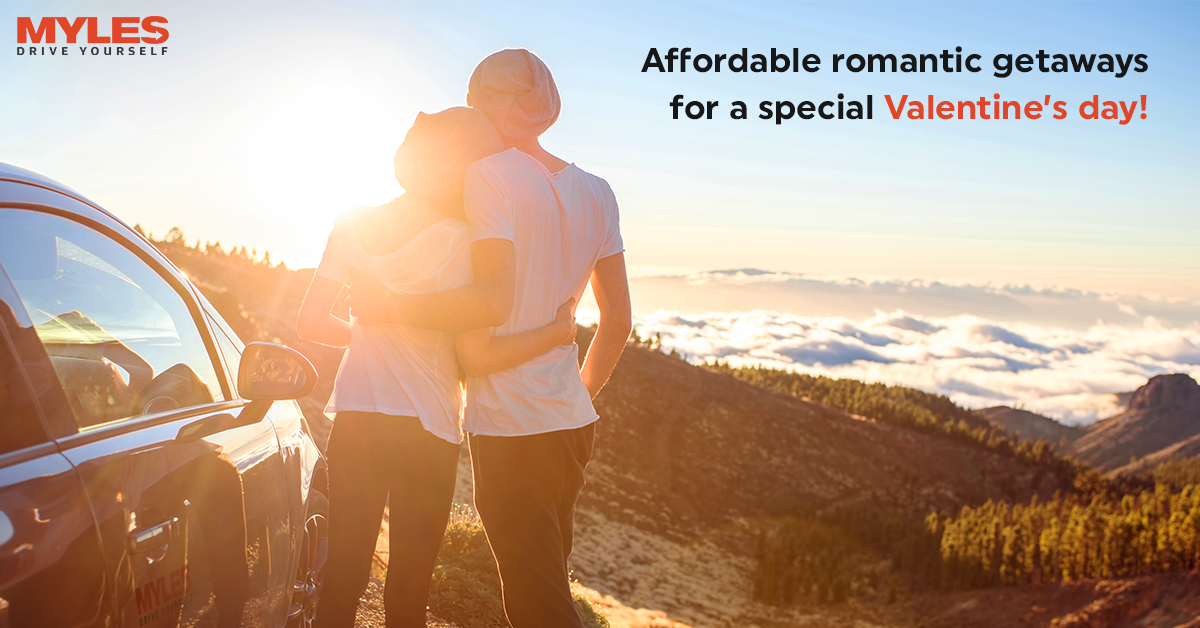 As you all know that Valentine's Day is almost here! And it feels as if an extra layer called love is added in the air. To celebrate this beautiful day of love, some couples try to spark it up by going for a romantic movie, followed by a dinner reservation at a fancy place while others take it to a complete next level by traveling to the most romantic getaways to woo their partner with just the right kind of intimate, and quality time to bond and explore.
Myles, your favourite self-drive partner is playing Cupid this Valentine's. And all you need to do is book a Myles car, choose the apt Myles package and self-drive yourself and your partner on the roads of selfless love. So here are a few suggestions from our end, to make your Valentines special!
There are so many options to visit when it comes to celebrating the day of love. Like for example, Home to the symbol of love and one of seven wonders of the world- Taj Mahal, Agra is truly a spectacular place to visit for Valentine's Day as it promises to captivate your soul with everlasting love and affection. Surrounded by folklore and stories of Shah Jahan's adoration for his late wife, Taj Mahal is just the right place for your partner. Hardly 250 km ride away from Delhi, Agra, with its grand vestiges sprinkled in every corner of the city, promises to take one back to the era of extravagant Mughal. To make your Valentine's Day more memorable, choose the Myles' Unlimited km package, self-drive to this beautiful city and book a stay in one of the many luxury hotels. Undoubtedly, Agra is synonymous to Taj Mahal but there are many other sights and sounds that are absolutely unmissable like Mariam's Tomb, Mehtab Bagh, Agra Fort, Tomb of I'timād-Ud-Daulah, and much more.
Approximately 100 km away from Mumbai; Lonavala has a beautiful mystical quality to it owing to the lovely hills and valleys around. Take your loved one for a long drive this Valentine's and spend some unforgettable moments in the serenity of its hills and by driving along the ghats. So you can plan a beautiful day out this Valentine's, by booking a Myles car with 240km/day smart km package and roam amidst the ecstasy of this hill station. Therefore if romance is on your mind, Lonavala is a must visit. If you're a couple that gets their kicks from exploration, hiking and trekking, Lonavala is a wondrous dugout for you.
Nandi Hills is just 65 km from Bangalore. The main attraction here is the floating clouds which give you the feeling as if you are walking above the clouds. It's an ideal location for the couples to visit and spend some time in peace. So while you would be on cloud nine, this Valentine's, make sure you view the beautiful sunrise at Nandi hills. You simply need to choose the 120km/day smart km package and the trip would be all sorted.
Myles loves the way you love it and therefore all it wants to do this Valentine's is be the source of bringing loved ones closer, so as rightly initiated, Let Myles be your Cupid, this Valentine's!
Tags:
packages
,
road trip
,
self drive cars
,
Self Drive Rental
,
valentinesday