My Myles Long Weekend Diaries- Penned by our customer
---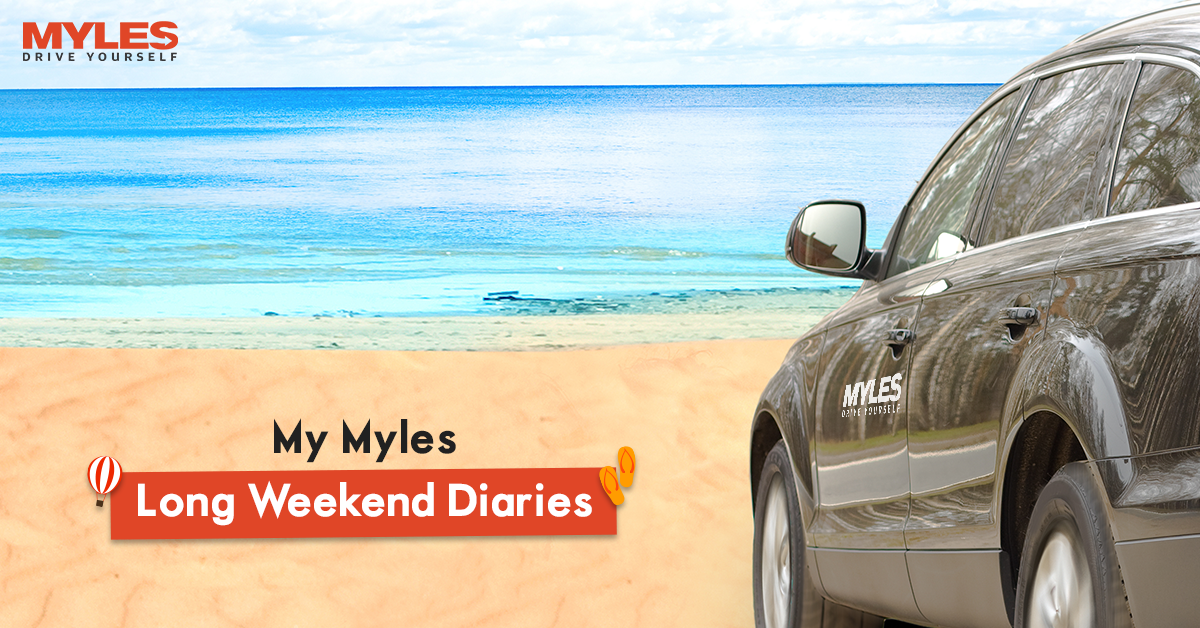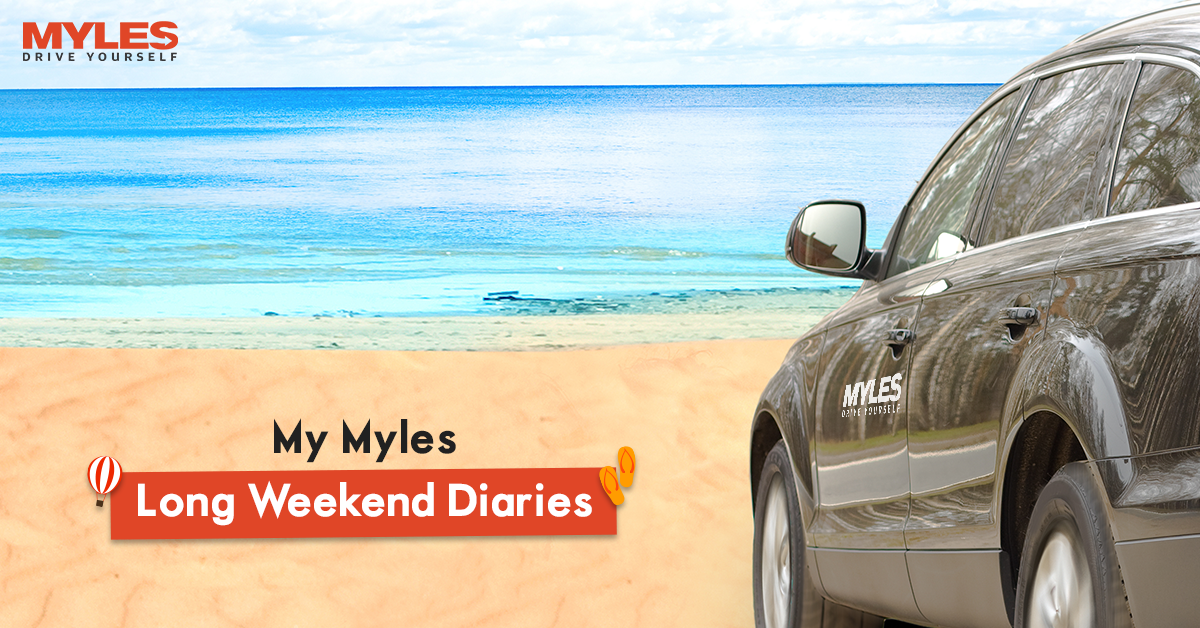 Myles knows how smart and special its customers are and therefore we always believe in giving out the best in terms of service and experience. One of our customers is sharing below, one such ecstatic experience he had.
"A long weekend is like those rarest of occasions that I seldom come across. And I being a wanderlust and escapist always wait for such an opportunity.  While I love to travel allot, an instant plan is what I love to execute. As a Marketing & Sales professional, working in Mumbai; I have always been fortunate to fulfil my dream of travelling and exploring new places, meeting different people and above all of getting the opportunity to explore the inner me. And one such sweet opportunity is what I got on this last Republic day long weekend! I planned a road trip from Mumbai to Goa and this is what I would like to share with you all!
Basically, I came to know about the Smart Km packages that Myles cars were offering and all I had to do was book the same at the right time! I hired a car for a self drive, chose the 120 Km/day smart km package from Mumbai to Pune! Similarly, I hired another Myles car in Pune, choosing the 240km/day smart km package from Pune to Goa! So I took a leave on 24th and 25th of January and booked a Myles self-drive car from 24th morning to 28th evening! I was well guided by the Myles representative and therefore I got my self-drive car, exactly at my pickup location.
I chose the NH-4 highway as the road is simple, smooth and straight with a four-lane road all along. I had pre-decided to take a stop at Pune on the 24th evening. I stayed at a friend's place and as we all know that Pune is known for its nightlife, we attended a happening event as well! Next day we both left for Goa!  It was a seven and a half hour drive and we were in south goa around 4 pm.
As a Mumbaite, Goa for us is a very common destination famous for its beaches, flea markets and the most happening nightlife. But on my travel, I witnessed the other side of Goa which is much more beautiful, calm and serene. Most of the tourists prefer North Goa for its happening nightlife and numerous options to stay and eat but on one of my events, I rather chose to visit South Goa. We checked into our hotel, took some rest and went to a party on 25th evening.
The 26th morning was a bright sight for me! My breakfast for the day was the Goan speciality called Ros Omelette a delicious egg Omelette drowned in a rich chicken curry served with Pav. Later, we drove to the southern Goa village. After spending a lovely day at the local market of Palolem we then went to Chaudi. As we were travelling whole day long, we decided to spend 26th evening in a more quiet and peaceful manner by having a decent dinner at the Redos.
We left for Pune on 27th and stayed there for the night. I was backing home on the 28th evening! While I enjoyed my stay in Goa, the best part of the trip was to self-drive and experience the natural beauty around me! I can't thank Myles for this marvellous experience!"
Tags:
long weekend
,
r
,
roadtrip
,
Self Drive