Let Myles be your travel buddy, when you travel with your buddy
---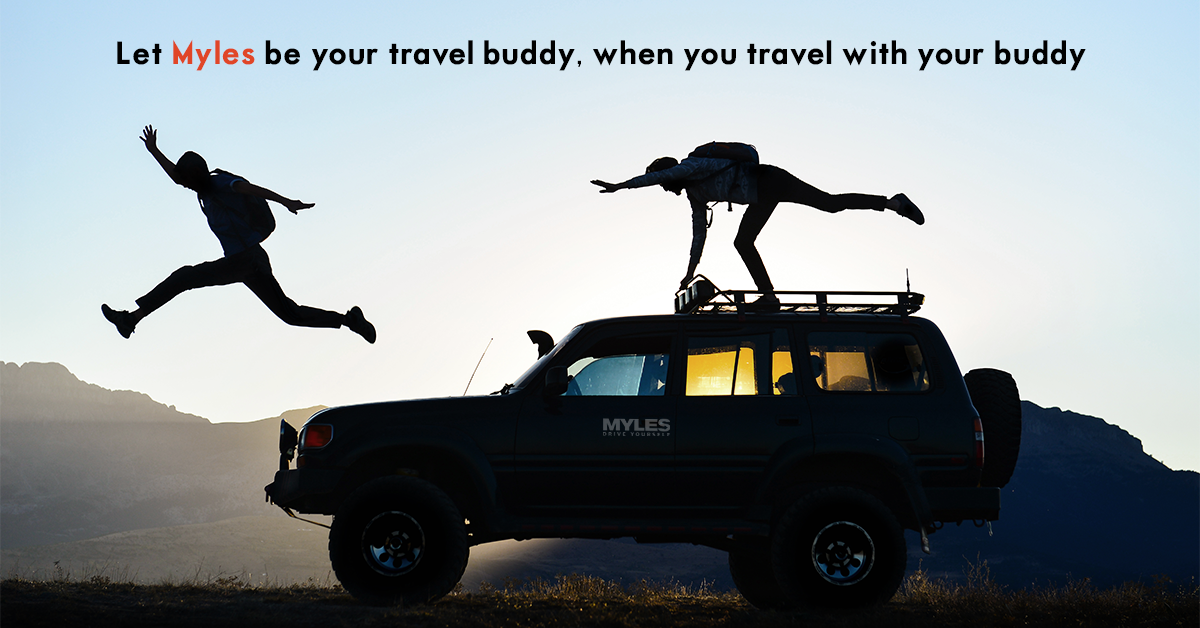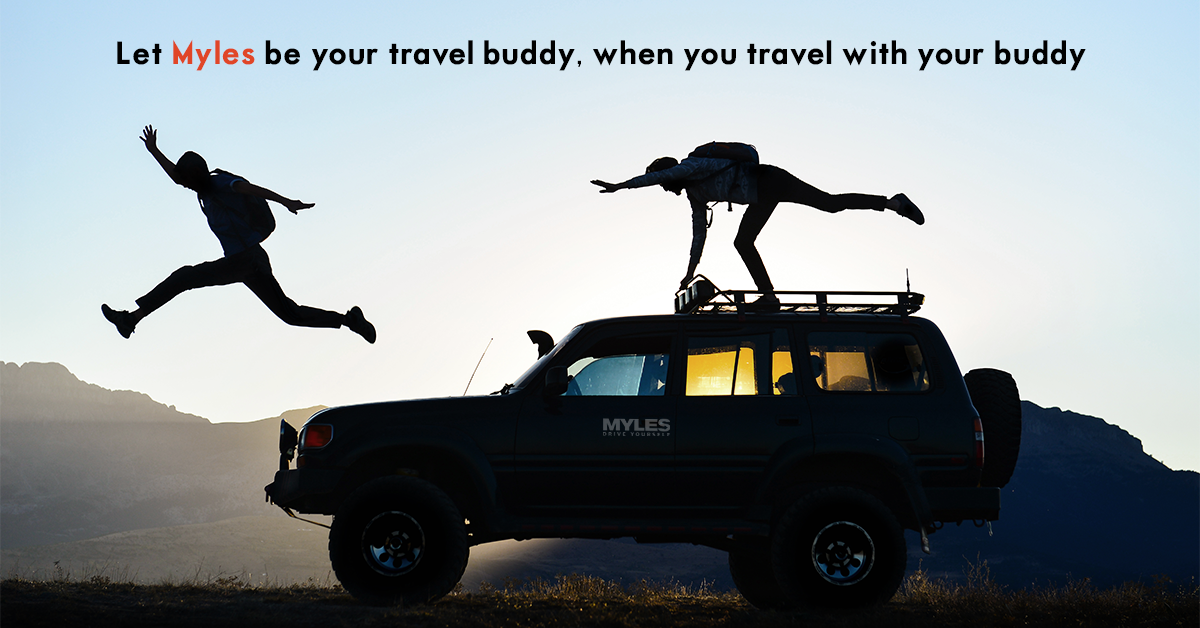 Myles knows you really well! We are sure that you've been craving for a decent holiday with your close friends; for a very long time and we have exactly what you need for one right here! So convene that zeal of yours and gather your backpacks, tag in some good friends, book a self-drive car and ride away to some of the best places to visit in India with friends for an unforgettable, yet crazy trip of your life.
Manali
Manali is mostly the first choice of all college-goers in Northern India. Ease of access, a happening vibe, and picturesque mountains are some of the major attractions that bring the young mixed with the old to this town. It is among the best places to visit in India with friends especially after the Bollywood flick 'Yeh Jawani Hai Deewani' was shot here, unfolding some of the fun aspects of this cool town up north. You can rent a car for self-drive and lead your squad towards the beautiful view of Manali.
Rishikesh
Mingle with adventure as you visit to Rishikesh with your friends. All that you would require having a great time at this wonderful place is an inflatable boat, life jacket, carbon paddles, some daring buddies and probably also a camera! River rafting is a complete blessing for all fun lovers across the world that follow the notion of 'Dar Ke Aage Jeet Hai', owing to the sky-high adrenaline rush and an unmatched sense of thrill it gives. But nothing can beat the experience of river rafting in the mighty Ganges in Rishikesh. Add to your rafting with riverside camping and bonfire and you and your gang are all set to have the time of your lives. And don't get into the hassle of pushing yourselves into a bus; rather just book a ride for self-drive and freely explore the roads.
Malana
Unravel the roads with your friends on a trip to Kasol, or actually Malana. Not into the trend of smoking hashish or visiting the vibrant café places? Visit anyway. The never-ending beauty and peculiarity of this place set it apart from all other villages in the vicinity, and it's the right place for an offbeat vacation with your best buddies. A destination with the supreme gifts of nature, Malana is among the best places to visit in India with friends! Don't stay calm and book a self-drive ride to drive you and your friends; all crazy.
Gokarna, Karnataka
There is no dearth of beaches in Goa to satiate your cravings for the sun, sea, and sands. Add to it a laid-back atmosphere, a hippie life, and subtract the noisy sea of tourists. What you'll get is this amazing heaven in Karnataka that is one of the best places to visit in India with friends and an offbeat destination! Lively flea markets, pristine beaches, mysterious forts, beach bonfires, mind-blowing seafood, and watersports are some of the many reasons why you and your buddies need to start packing for Gokarna right away! Self-drive towards this nature's gift with Unlimited Km and Unlimited excitement.
Tags:
friends
,
roadtrip
,
Self Drive
,
Travel