The Daunting Ghostly places to visit in India
---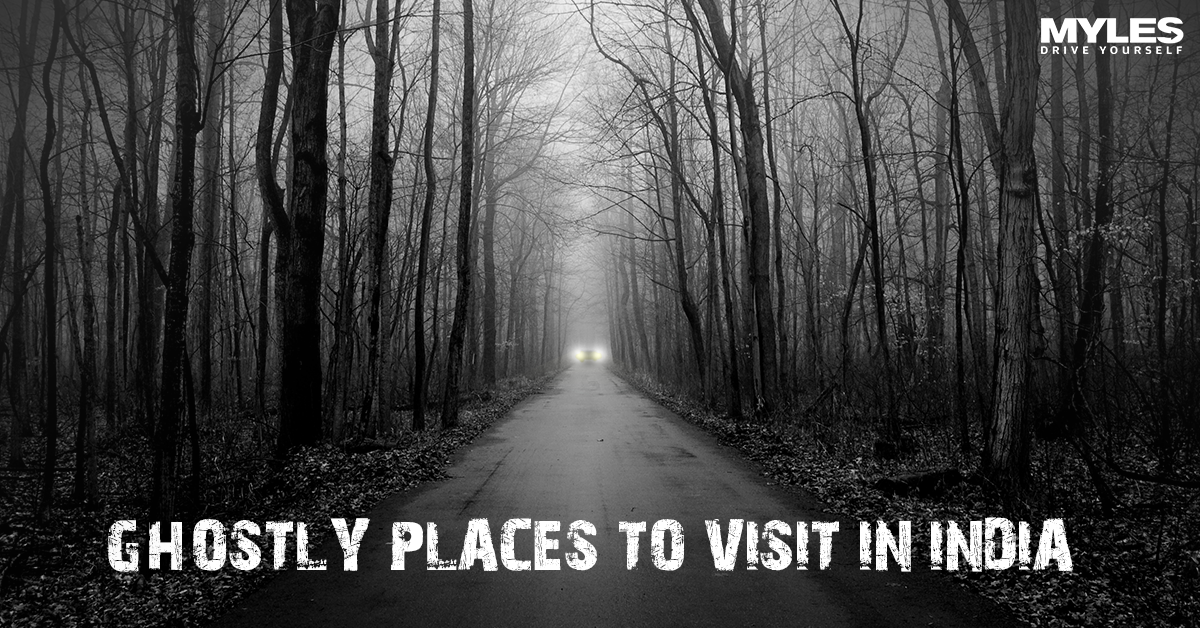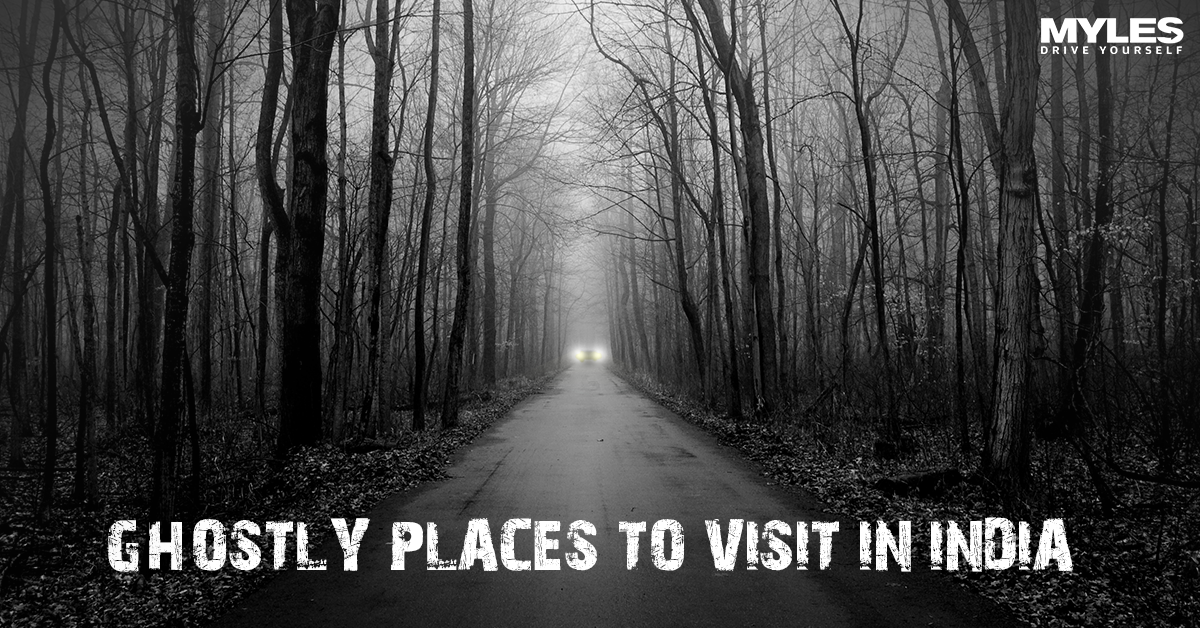 India is a country with rich heritage and unexplored entities. The haunted places in India mainly include forts, monuments and lonely areas that people often intend to go but miss them due to lack of knowledge. These places are really scary to the core, thanks to the gory folklore associated with them. The tales have been passed on from generation to generation and thus the attached taboo continues to grow stronger with passing years. And not even one community dares to defy the presence of supernatural beings. Each state of India has its own share of haunted places and stories. Have a look at these haunted places and the presumably true Indian ghost stories associated with them which will interest you and make you self-drive towards them.
Bhangarh Fort in Alwar
The extent to which the Bhangarh fort is haunted is evident from the fact that the Archaeological Society of India has put up warning signs around it. Hence, no wonder, the fort ranks on the top of the list of most haunted places in India. Bhangarh Fort is known worldwide for its mysterious outlook and scary surroundings. As per the story associated with the most haunted place in India, Tantrik Singhia fell in love with Princess Ratnavati. He tried to use magic to win over her, but the princess got to know of his evil plans and ordered him killed. Before the tantrik died, he cursed the residents of the fort to die and the village dwellers to stay roofless forever. Certain villages in the city are roofless. Even if a roof is built, it collapses soon after. This will add to your interest of visiting this amazingly haunted place. So what are you waiting for? Rent a Myles self-drive car and get yourself to this haunted place in Alwar, Rajasthan.
Brij Raj Bhavan in Kota
Brij Raj Bhavan Palace in Kota, an old and a very regal palace built-in early 19th century and converted into a heritage hotel in 1980, is one of the haunted places to visit in India. If this isn't enough to amaze you here is the actual story around the Bhavan. It is rightly claimed to be home to the harmless ghost of Major Burton who was killed by the Indian sepoys during the Mutiny of 1857. This ghost in India is rumoured to walk the corridors of the palace and occasionally slap the guards who sleep on their duties. That's funny, is it? Not really because the people who have already witnessed the horrifying instances in this palace say that it made them anxious enough and when I say enough, it means more than enough. So why delay? Get on the roads and drive yourself in a Myles car towards this awfully scary place.
Kuldhara in Rajasthan
Kuldhara is located near Jaisalmer and has been abandoned since the 19th century. It is known as a ghostly deserted village that has witnessed a lot of scary events. It was established in 1291 by Paliwal Brahmins, known for their business acumen and agricultural knowledge. The mystery of the vanishing villagers is quite intriguing. Though the story talks of Salim Singh, then minister of state, who fell in love with the beautiful daughter of the village chieftain. It is also said that the villagers, before leaving, cursed the village that no one could ever inhabit the land. Well, that sounds very interesting because how amazing it would be if you could actually see it with your own eyes and experience the entire gothic feel. So wait no more, Rent a Myles self-drive car and drive towards the appalling roads.
Dumas Black Sand Beach in Surat
The thing about the most haunted places in India is that they differ so much in their nature and topology. It is believed that the beach was used as a burial ground for long and hence is home to several tortured souls. People have reported hearing whispers of other people talking when they were alone on the beach. But these reports have been given by only a few of them. Rest? Well, they never returned from their midnight stroll on the beach. Haha, yes now this sounds even more alluring because the more scarier it gets, the more interesting it turns out to be, while you explore it on your own. So yes, Pick a Myles car, drop the hesitation and get going to this Heck horrifying place.
Tags:
ghostlyplaces
,
mylescars
,
roadtrip
,
selfdrive