Myles be your source to spiritual enlightenment,this Navratras!
---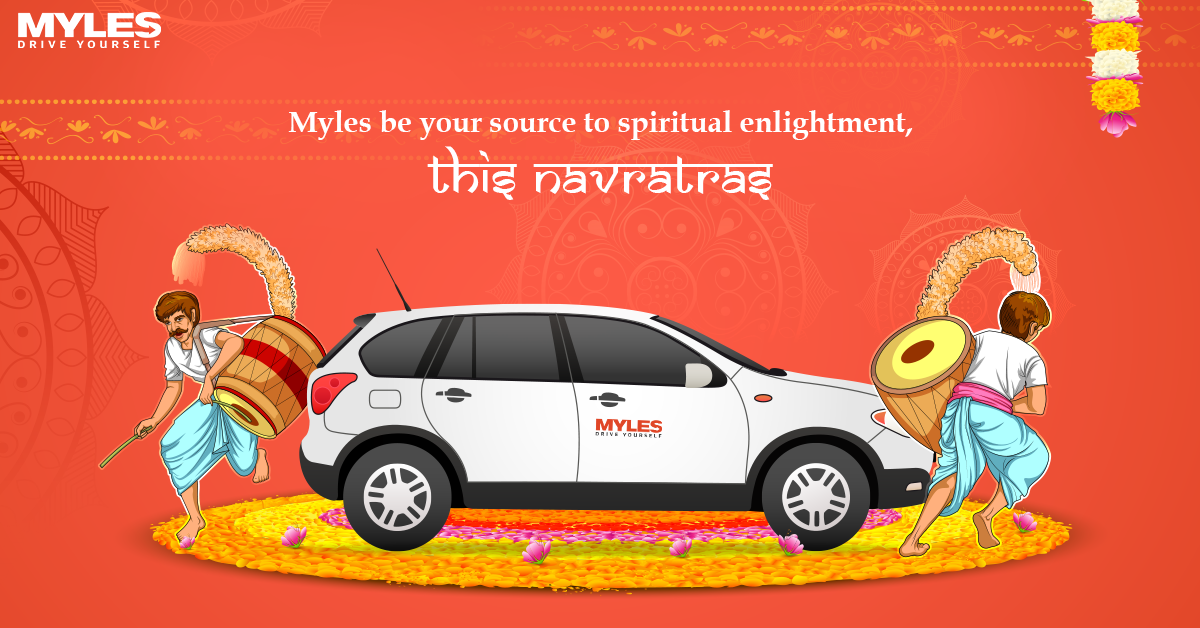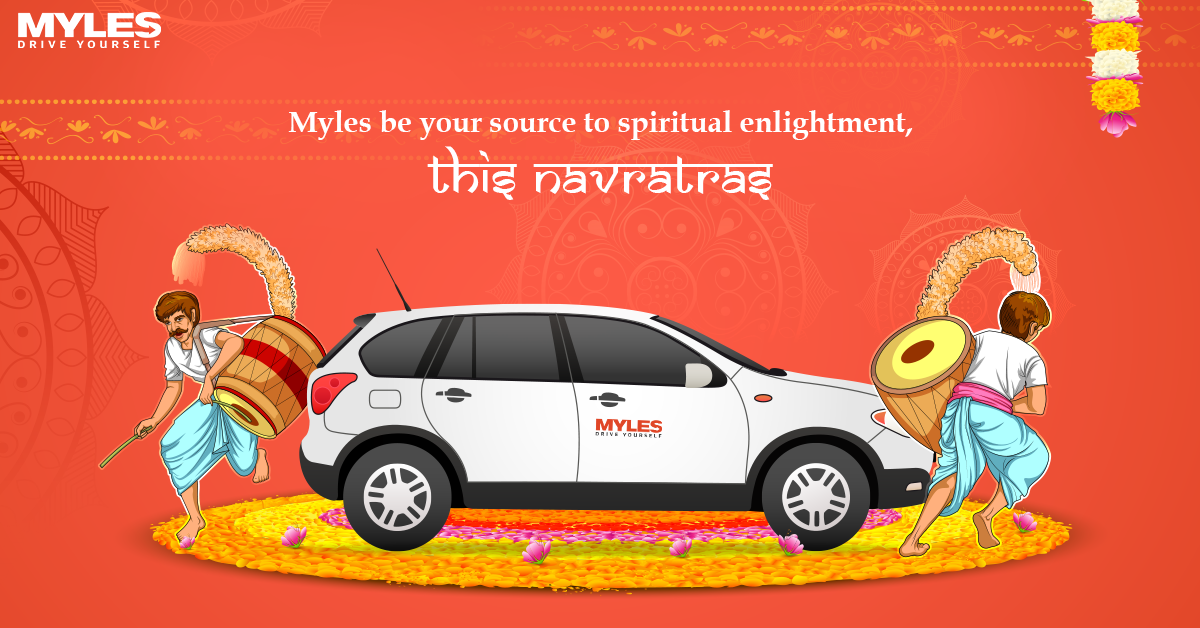 Navratri is the divine festival of 9 most magnificent days during which Goddess Durga is worshipped in nine different forms. This spiritual event of India is celebrated with all grandeur throughout the country.
Myles understands and caters to your spiritual spirit as well and therefore to make your self-drive experience more memorable we have brought to you the list of best places that you can visit during the 9 days of Navratri.
Gujarat
Experience the festivities and traditions of the Indian culture during Navratri in Gujarat. Be it the major cities of Gujarat such as Ahmedabad, Surat, Baroda, and Gandhinagar or be it the small villages of the state comes alive with gusto for celebration through music, dance and food.  So, if you are residing in a nearby state or in Gujarat itself then you can self-drive yourself towards a grand treat.
Varanasi
Often called as the mokshdwar (the gate of salvation), Varanasi is the Holy city of India. It is believed that Varanasi was established by Lord Shiva himself and thus one can see a huge impact of Shiva and Parvati in here. The celebration of Navratri festival is quite unique in here. So why not grasp a Myles self-drive car and visit this spiritual place with your family.
Himachal Pradesh
Himachal Pradesh is one of the finest places to visit during your holidays. The state during the festival of Navratri becomes more admirable.  If you wish to savour the real taste of Navratri festival, you must give a visit to the Dhalpur Maidan in Kullu Valley that is considered as the epicenter of Navratri celebration. You can quickly book a Myles self-drive car and get yourself onto the roads, to get the feel of this festival.
Jammu
Jammu is quite a charismatic location and is famous as the house of Vaishno Devi Temple, one of the prominent Devi temples of India. During Navratri festival, Katra becomes a holy pilgrim site that comes to life with all hymns, prayers, Aartis and rituals. The air filled with the chants of "Jai Mata Di" boost up your spiritual soul.
Tags:
festival
,
mylescars
,
travel tips