Heads up: Here's the list of 11 long weekends in 2017
---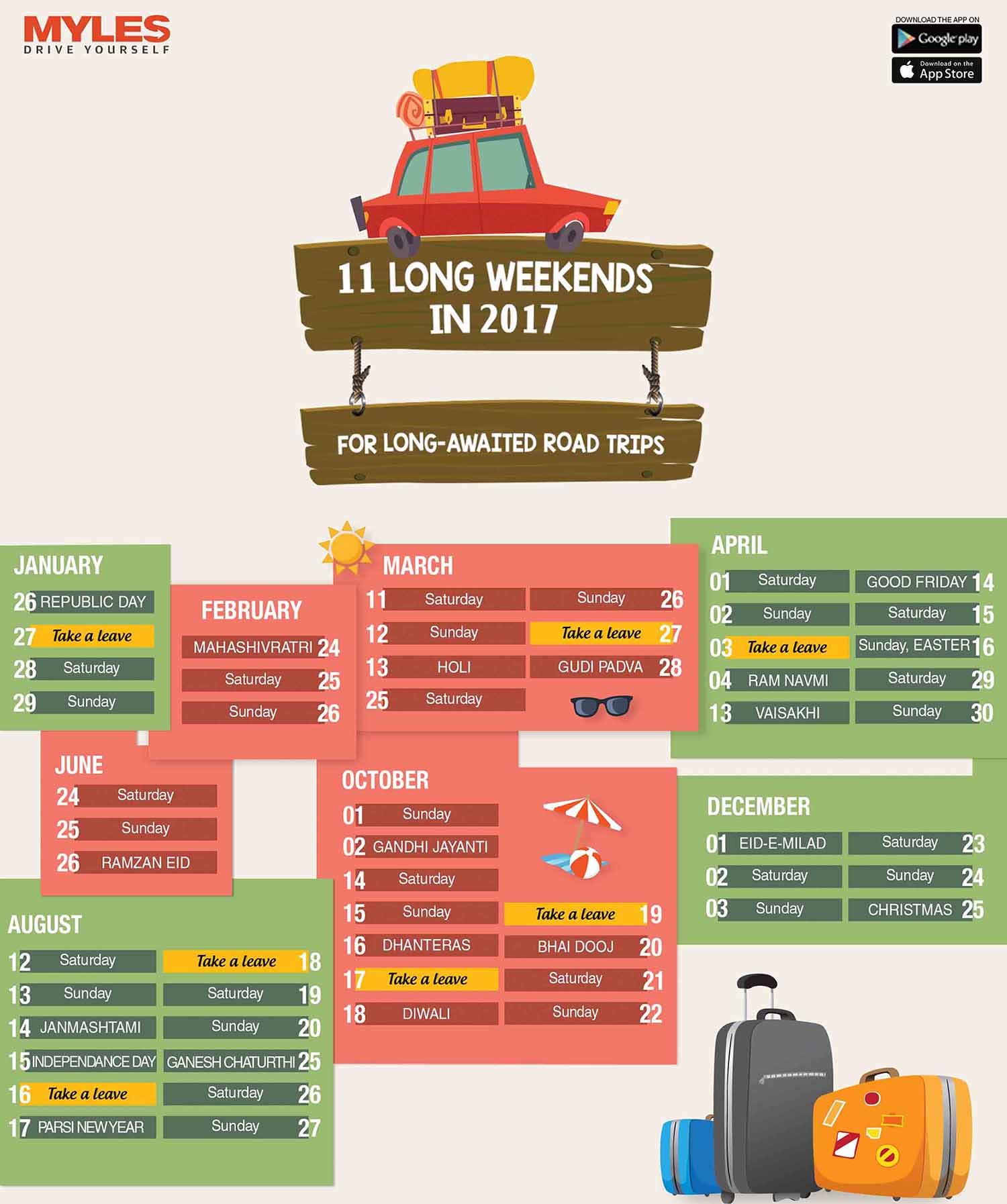 Your search ends here!
We all know how frustrating 2016 has been, especially for office-goers who are always on the lookout for an escape from their hectic work schedules. The idea has always been to capitalise on 'long weekends' i.e. official leaves that are juxtaposed with Saturday and Sunday on the calendar.
Well, 2016 was a disappointment in that department with most of the official holidays falling on the weekend itself. But worry not, friends! Looks like 2017 has heard all our moaning and groaning. With a bit of skillful planning (and deceiving your bosses!), you can stitch together holidays, leaves and the weekends into really long vacations. What better than dragging your wanderlust on the road because 'you might not have been everywhere, but it's surely on your list', right?
Without further delay, let's take a look at 11 long weekends you could use to fulfill your travel dreams in 2017.
Want to print the calendar? Click here to view the high resolution image.
Tags:
long drive
,
long weekend
,
mylescars
,
roadtrip
,
selfdrive