Love Thy Ride: Car care tips to keep your car healthy
---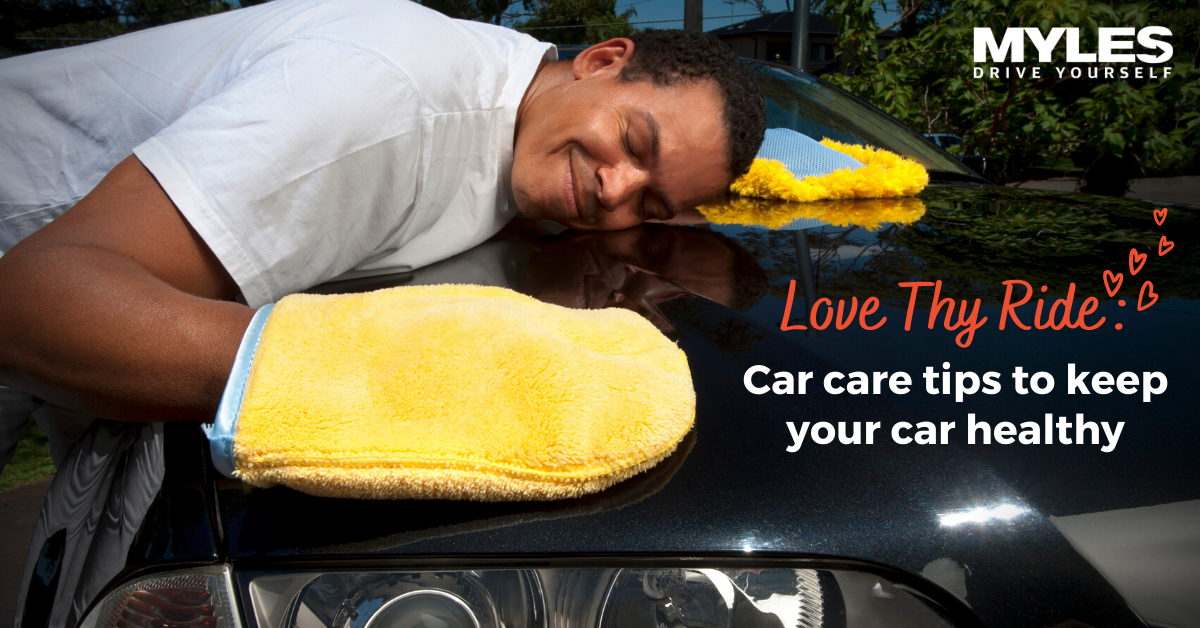 Convenience, Satisfaction, Pleasure, and Comfort is what we want as we step out in our car. The new vehicle indeed offers a smooth ride for the longest; to continue with the newness and excellent driving experience at every ride, one needs to practice a few things to keep their car healthy.
Whether you got a car on subscription, lease, or buy it the traditional way, apart from the regular servicing, you need to put little effort to keep it in good space and condition.
Here we have listed a few car care tips to keep your car healthy and young.
Keep a Check on Brakes, Battery & Belts
Brakes, Batteries and Belts are the vital components of your car like we have in our bodies. And nobody wants to trouble them at any cost, especially in a situation when your vehicle is on a high-speed run into problems like braking, belt issue or battery breakage. It is important to have the braking system checked every quarter of a year, even if you own a car on a subscription. When it comes to a car battery, it usually lasts until a year or two, depending on the car model you have and keep checking the water level.
A Car should Look Good & Smell Good
Imagine a colleague or your boss suddenly asks for a lift, and you are embarrassed because it's a mess in there. In other scenarios, you can be in for a drive with a friend or your love interest or travelling for a meeting. Your car plays an important role in making an impression, and what kind of impression an unkempt, cluttered, sluggish, and disorganized car interior can give? It needs to be changed. Clean your car regularly by dusting, changing foot mats, cleaning car cover, de-clutter it and using a freshener.
Keep your Car Well Hydrated
Our body needs to be kept well-hydrated for better functioning. Likewise, it is important to keep our car well hydrated to keep it healthy. Regularly check power steering fluid, wiper washer fluid/water, engine oil, brake oil, and coolant. When these things are left undetected, they can create critical issues in the car engine. You also need to keep changing engine oil regularly, like after every 10,000 km. When you opt for a car subscription, you don't need to worry about anything and leave everything on the maintenance team.
Well Kempt Tyres for Smooth Rides
It is one of the important car care tips to remember, especially if you plan a road trip or an extended getaway. Well-kept tyres offer smooth and safe rides. Tire degradation is a common and recurring phenomenon. You need to ensure that the tires are properly inflated as per the requirement. It needs to be checked regularly and replaced if required. This common things should be practiced religiously every morning before you begin your journey because good tyres offer comfortable rides.
Look after Windows, Headlights & Car Body
Another handy practice to follow is to keep the windowpanes and headlights of your car in proper condition. Due to negligence, we are sure you don't want any minor error during your drive, especially on a rainy day and during the night. It also reminds us that you need to take care of the exteriors and clean dust and dirt every day to avoid the accumulation of debris. It can also harm the car paint if left neglected.
Look for Warning & Invest in Emission Control
Noticing the warning sign your car is giving to you is one of the best ways of taking care of its health. These signs indicate that car is not well; like the warning lights on the dashboard, it shows that your vehicle needs servicing or mechanic attention. On the other hand, it is important to take care of your car and the environment. Global Warming is one of many challenges the world is facing. To reduce it, check the vehicles for emissions regularly to control car pollution. A pollution certificate is essential and mandatory. You can always switch to a green mobility solution or subscribe to an EV car.
These tips are more of a practice that you need to follow regularly to keep your car healthy and young after years. To make it more secure, car insurance by your side is always a great choice.
To book a car subscription, visit: https://www.mylescars.com
To know more, call: 0888 222 2222/ +91 – 11 – 43083000 or write: help@mylescars.com
Tags:
book self drive cars in mumbai
,
Car Care Tips
,
Car Rental
,
covid travel
,
covid-19
,
highway
,
Myles Cars
,
Myles Zero
,
mylescars
,
road trip
,
selfdrive
,
Travel
,
Travel 2022