Myles to go: Self Drive Car Rental
---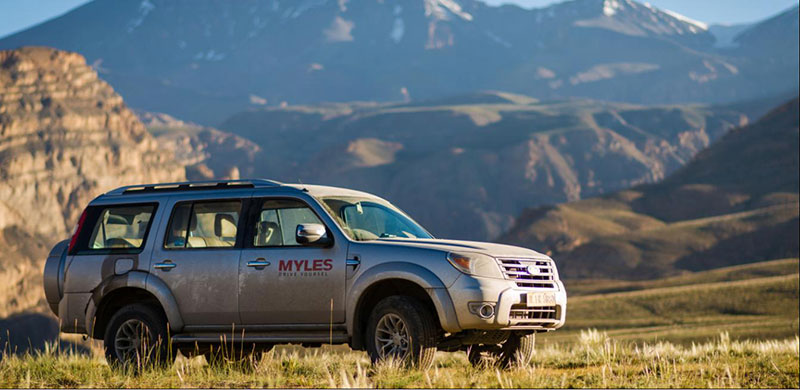 There's just one thing keeping you from your summer pottery class – a pair of wheels. Your family has one car, which is always being hogged by one of the other family members.
That's probably the same reason you missed that food fair in Worli last Saturday, were late to a meeting, and felt too lazy to go to Pune for that music festival.Hey feet, you're missing out on a lot of fun stuff!
Well here's an option you haven't considered: Myles, a self drive service that allows you to pick up a car from a convenient location and zip around the city. The awesome bit is that besides letting you rent a car for a day – perfect for those pesky relatives who are visiting – Myles also allows you to rent by the hour (including fuel charge), which makes it ideal to hire for quick chores, meetings, shopping trips and last minute lunches.
On offer is a range of cars in the Economy Segment, like the Mahindra Reva E2O; Mid Segment cars include Suzuki Swift, Volkswagen Polo, Toyota Etios, Volkswagen Vento and Maruti Ertiga; and Premium Segment cars like Nissan Sunny, Toyota Innova, Mahindra XUV 500, Duster, Ford Endeavour and Toyota Fortuner. These come with GPS for the geographically challenged, an easy-to-use online/phone booking system for the technologically challenged; and quick pick up and drop locations for the patiently-challenged.
Also For Suits
Myles is also great for when you have to make one of those quick business trips to Delhi or Bangalore and want to drive around the city for a bit on your own after. Spread across 12 Indian cities (with 30 pick up locations in Delhi and 20 in Bangalore), this self-drive service is fast and super convenient. S(p)eed fund?
For Weekend Trippers
But bpb's favourite bit about renting a car from Myles is for a  weekend getaway when you can't fit all friends in one sedan. Get  one of their tricked out SUVs and head out of Mumbai for that  music festival that seems to inevitably spring up every weekend.  Myles Davis!
Source: http://bpbweekend.com/services/sponsored-myles-to-go-self-drive-car-rental
Tags:
Car Rental
,
Company News
,
Myles
,
Self Drive