Myles – a bliss for the road travelers
---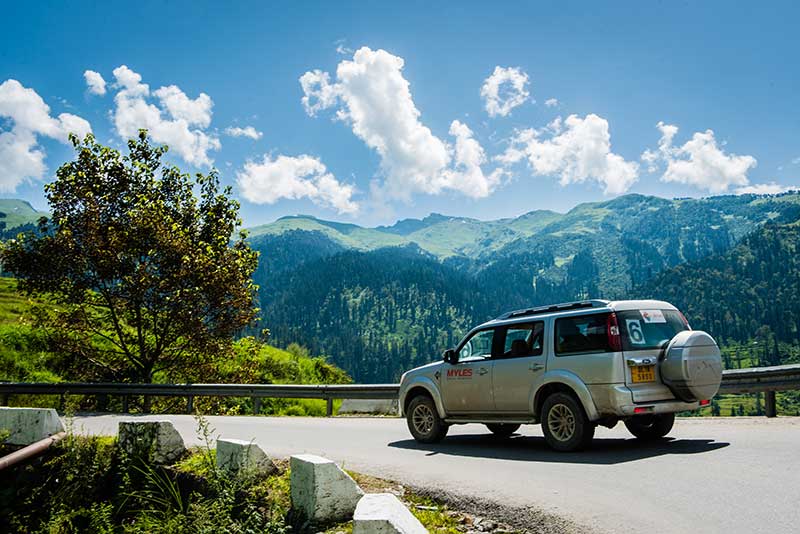 Since childhood, we frequently travel from Delhi to Chandigarh to reach my aunt's place that was located in the heart of this beautiful city. We usually traveled via bus and were thus deprived of taking control of our trip & halting at the cool places. I had always fancied driving on this route – stopping at every famous dhabas on the stretch, visiting the beautiful and refreshing green fields by the road side and shopping at the factory outlets that enticed me with their huge discount hoardings. I always missed the actual fun of a road trip.
Though I have been driving since the last 3 years, but still my dad   still did not have enough    confidence in my driving skills and    refused to give me his car for such a long route every time I  asked   for. Recently, my friend referred Myles, the self-drive a solution  to my problem. I checked  out their  website & immediately  booked a Maruti Ertiga to drive on the stretch I so loved.
I reached Connaught Place at 5 in the morning to pick-up my car    with 4 of my cousins. The friendly    Myles executive just took 10  minutes to handover the car with all what had to be done. We  took off  to  NH 1 in no time and aimed at reaching Murthal within  an hour to enjoy the scrumptious Aalu  and  Gobhi Paranthas at  the popular Sukhdev da Dhaba. And there we were treating our  taste buds  with  the ghee soaked paranthas and the equally  delectable lassi! Next, we stopped by at a  picturesque  green field to feel the fresh air and the goodness of nature. After a quick photo session  we were back  in our car.
Driving on the four-laned road was absolute fun, especially because the car was in a very good condition. I adhered to the speed limit and drove smooth. Our next stoppage was the Karnal Haveli, a place I had longed to visit for years. We spent around two hours at the place and though overstuffed with the paranthas, we could not resist tasting a few cuisines there. Haveli's ambience is just awesome and so is its food and I thoroughly enjoyed the time spent at the place.

Great food, loads of fun and now it was time for some shopping. We parked our car at the NH1 factory outlet near Ambala to buy some really cool branded stuff. And then zip zap zoomed straight to the beautiful city of Chandigarh!
Wow…What a wonderful experience! Myles is certainly the best thing that has happened to travel enthusiasts like me.
My next destination is Shimla!
Tags:
Car Rental
,
Self Drive Rental
,
Travelers