If not now, then when? Pack Your Bags for Summer Vacation
---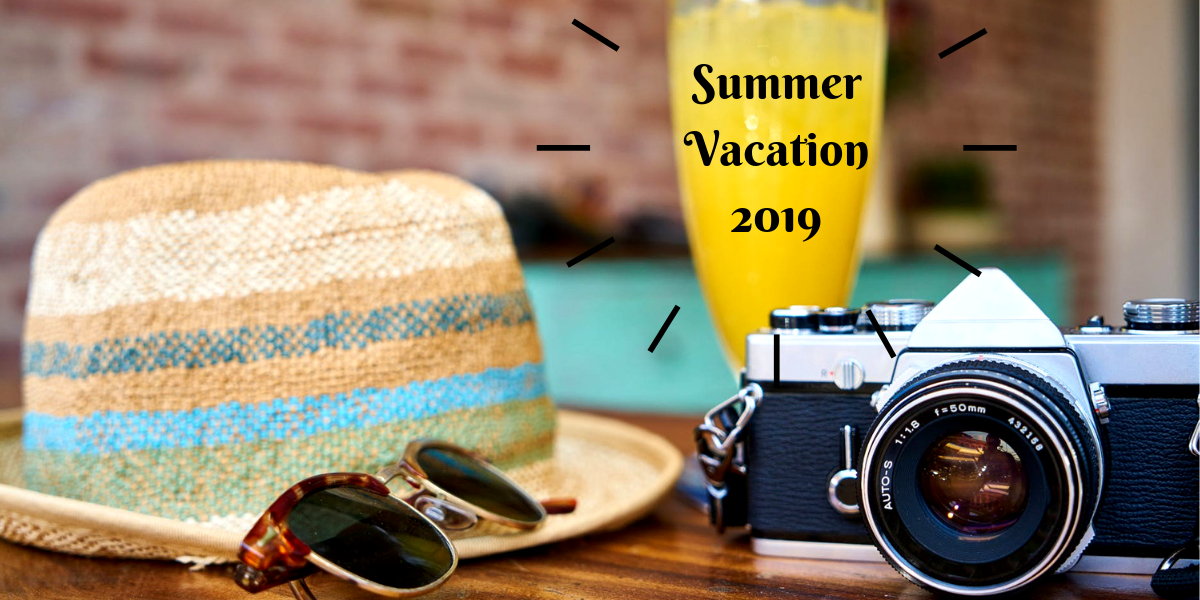 Hello, Summer Vacation!
We are not going to write an essay on summer vacation for you today. But, we do want to ask you this, 'have you done your summer vacation homework'?
Sounds weird? No, we are not going crazy with the summer heat. What we mean is have you started planning a trip for summer vacation yet?
If not, then now is the time to look for vacation packages and summer vacation places in India.
To make the search easier for you, Myles has listed fabulous places to visit in summer vacation in India. Read on…
Places to visit in summer vacation
Summer vacation means summertime fun. Kids are the happiest during this time as they get a long break from the daily hectic routine of school and school work. And, parents are even happier because their kid's vacation time becomes a perfect excuse for them to plan a family getaway and take a break from their monotonous work life.
The best places to visit in summer vacation would either be the colder places dotted in North India or the beach towns located all across the country. So, without further ado let's take you through the list:
Summer Vacation in the Hills
Dalhousie
Dalhousie in Himachal Pradesh is commonly known as the Mini Switzerland of India. It is nearly 311 km from Chandigarh. When in Dalhousie you must visit Khajjiar, a deep green grassland surrounded by pine trees and mesmerizing views. Dalhousie is the ultimate destination for indulging in adventurous activities as well as enjoying a peaceful vacation with family. Few things to do in Dalhousie are trekking, river crossing, paragliding, zorbing, wildlife sighting, and flying fox.
Manali
Manali in Himachal Pradesh is among the most popular hill stations located nearly 307 km from Chandigarh. The place is perfect for adventure seekers and relaxing vacationers alike. Manali is essentially a valley situated in the Kullu district of Himachal. Other than amazing landscapes featuring snow-capped Himalayas, pristine rivers and pine trees, Manali also houses the adventure destinations – Rohtang Pass and Solang Valley. Few things to do in Manali are trekking, paragliding, and skiing.
Dharamshala and Mcleodganj
Popular as the holy residence of the great Dalai Lama, Dharamshala and Mcleodganj are popular summer retreats in north India. Situated in the Kangra district of Himachal, Dharamshala is known to house many stunning monasteries and Buddhist cultural centers that give a sneak peek into this vivid culture. The place offers picturesque views of the Dhauladhar ranges. These two are amongst the best hill stations located nearly 250 km away from Chandigarh and are perfect to enjoy a rejuvenating vacation. Few things to do in Dharamshala and McLeodganj are Triund trek, camping, and shopping.
Narkanda
Narkanda is a town in the Indian state of Himachal Pradesh. It is located about 174 km away from the city of Chandigarh. Narkanda is listed amongst the unexplored hill stations near Chandigarh and is a perfect place for those who wish to explore the unexplored.  Narkanda offers magnificent sunrise and sunset views. The place never fails to surprise its visitors with astounding views and a chilled out vibe. Few things to do in Narkanda are skiing, boating, and trekking.
Kufri
Located in the Shimla district of Himachal, Kufri is amongst one of the most frequented holiday destinations in India. The place is nearly 128 km away from Chandigarh. The place offers dreamy views of cloud-hugging mountains and snow-capped hills. The place is a preferred destination for all couples and honeymooners. In winters especially, the beauty of the place is truly unmatched. Few things to do in Kufri are trekking, skiing, and sledging.
Barog
Barog is one of the offbeat hill stations located near Chandigarh. Situated en route the Chandigarh-Shimla route, Barog is the perfect getaway to explore on a short weekend trip. Unlike other hill stations, this quiet hamlet set amidst the verdant Himalayan ranges has fewer crowds of tourists lurking in the popular hill stations near Chandigarh. Things to do in Barog: Enjoy Karol Tibba trek or opt to go paragliding.
Kasauli
One name that can't be avoided when listing the best hill stations in North India near Chandigarh is Kasauli. Located in the Solan district of Himachal Pradesh, this place is popular for its old-world charm and natural beauty. The major attraction in Kasauli is the Monkey Point, which overlooks forests of horse chestnut and Himalayan oak. Things to do in Kasauli: Have fun trekking, bird-watching
Chail
Chail is a beautiful hill station in North India known for two things – Peaceful environment and the world's highest cricket ground (located at an altitude of 2,444 meters (8,018 ft)). Blessed with lush greenery, mesmerizing views, and a picture-perfect expanse of pine and deodar trees, Chail never disappoints its visitors. Things to do in Chail: Try hiking or wildlife spotting
Shimla
The colonial architecture, hip vibe, chic cafes and peaceful walks on Mall Road, make Shimla a perfect summer retreat for travelers. Undoubtedly one of the best and most popular hill stations near Chandigarh, Shimla is your go-to destination for vacationing with family and friends. Things to do in Shimla: Camping, rock climbing, and shopping
Narkanda
Narkanda is another unexplored and lesser-known hill station near Chandigarh. Those willing to experience extreme winters and play in the knee-deep snow, this is the place you must visit. Situated beyond Shimla and Kufri, Narkanda is just as much fun in summers as it is in winters. This place will never disappoint you. Things to do in Narkanda: Skiing, boating, trekking, jungle trails
Summer Vacation by the Beach
Kovalam Beach 
The paradise of South, Kerala is an amazing destination renowned worldwide for its divine beaches and the most elegant sand stretches along the coastline of Arabian Sea. Kovalam offers an endless sight of coconut trees standing tall against the majestic stretch of clear blue waters. The clean and glittering beaches have marked a formidable spot on the world tourist map. Some of the most beautiful beaches that form the triplet package of the most lustrous and romantic seaside spots in "Gods own country" – Kerala are the Lighthouse Beach, Hawah Beach and Samudra Beach.
Palolem Beach, Goa
From the coastal heaven of India – Goa, Palolem Beach can easily be termed as the most alluring and scenic seaside destination in the country. Enclosed within a densely picturesque curtain of coconut trees opposing an infinite stretch of blue sea, Palolem Beach is a crown jewel in the world-renowned Goan shoreline. The pristine beach forms a major family holiday attraction and it is highly suggested that you avail the self drive car rental facility to derive immense pleasure along your way leading to Palolem.
Marina, Chennai
The white sands of Marina Beach form an eye-tempting attraction in the coastal map of India. It is popular as the largest beach in India and the second largest in world. Walking along the beach in pleasant sunset and being involved in the myriad fun activities on offer will make your trip memorable while serving timeless bliss. Marina Beach is famous for more than just a splendid view of the Bay of Bengal as it offers a host of attractions including the Ice House and an Aquarium.
Havelock, Andaman
The calm ambiance and vivid shades of corals in Havelock Islands form a hub for water activities and seaside vacations. If your desires are to engage in an enthralling Scuba Diving adventure, then the beaches of Havelock is the destinations to be at. Discover the sparkling sands and turquoise waters that form an undeniable attraction to serve an imperative getaway from the hassled schedules of daily life.
Puri Beach, Odisha
Famous for being home to the Hindu temple dedicated to Lord Jagannath, Puri Beach in Odisha offers an awe-inspiring shoreline and is a spiritual pilgrimage destination as well. Known for its water sport activities, the beach is an ultimate spot to rejuvenate yourself with the calmness of ambiance on offer and the golden sands form a perfect backdrop for viewing the splendid sunset.
To book a vacation rental in India, connect with MYLES.
Happy Summer Vacation !
Tags:
Car Rental
,
car rental india
,
Essay on summer vacation / summer vacation essay Summer vacation quotes. Things to do in summer vacations
,
Happy journey images
,
Happy journey wish
,
Happy summer vacation
,
Holiday list 2019
,
How I spend my summer vacations
,
Myles
,
mylescars
,
Places to visit in summer vacation Vacation places in India Summer Vacation 2019 Punjab
,
summer vacation
,
Summer Vacation 2019
,
Summer vacation homework. Summer vacation
,
Trip Planner
,
Vacation packages
,
Vacation rental
,
Vacation songs