8 Awesome Travel Packing Hacks For Summer Vacation
---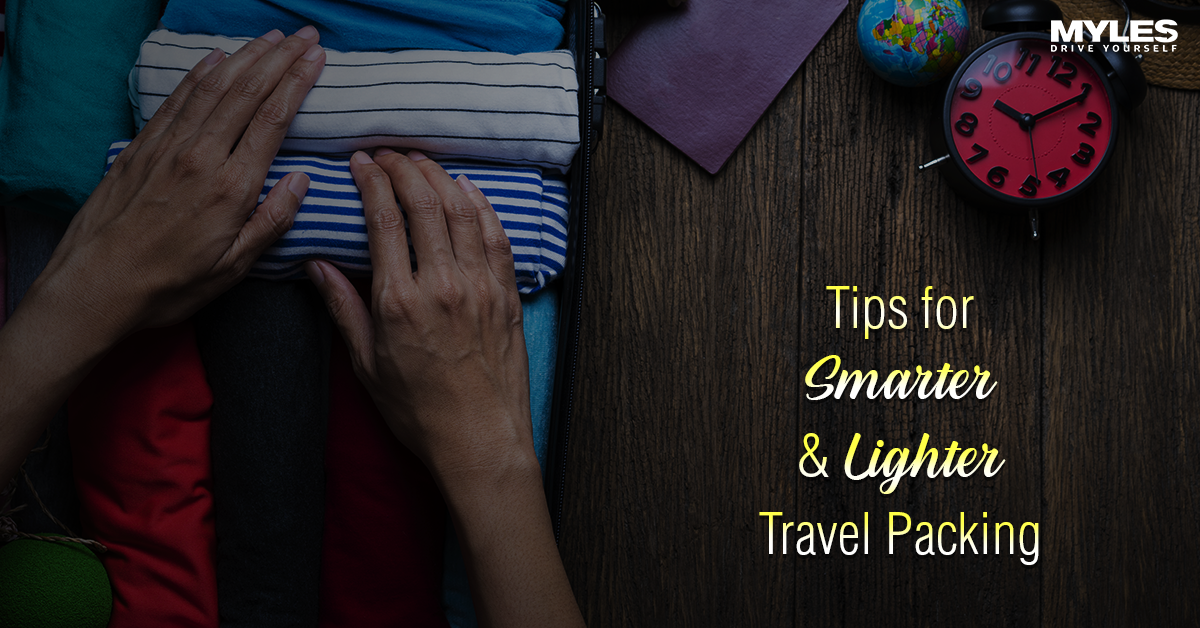 Now that summer break is here, it's time to plan a vacation! And, one thing that most people worry about when planning a journey is, packing. Myles lists 10 awesome packing hacks that can really help make your travel plans a little less stressful. Whether you're traveling by self-drive car rental or no, these hacks will definitely help make your pack better for your trip.
Cool Travel Packing Hacks You Must Know
1. Use Packing Organizers
Packing organizers or suitcase organizers can really be a lifesaver if you're one of those travelers who usually have a hard time staying organized. E-commerce websites like Amazon, Flipkart, etc. offer so many styles and sizes to choose from – Shoe bag, make up kits, organizers for clothes and many more. These will help immensely when trying to find something quickly in your suitcase.
2. Protect Your Razors with Binder Clips
This is a cool hack to protect your fingers, in case you're digging around your bag haphazardly. Use a binder clip over the head of your razor to protect it from scratching any other items in your suitcase.
 3. Use Plastic Wrap to Keep Things from Spilling


Does it often happen with you that things spill from the cream bottles etc. that you carry on the trip and spoil your bag and other stuff? Then, this one is for you – Use the plastic wrap under the bottle cap and voila! The bottle content will never spill again in your bag.
4. Use Oven Gloves To Store Your Tools Like Curling Iron, etc.
As you may know that oven mitts are made to withstand heat, therefore, they are a good option to store your heating tools like curling iron, etc., when traveling. Just in case you are in a rush and don't have time to wait for the iron to cool down, just place it in the oven glove and you are good to go.
5. Roll Don't Fold
Don't fold your clothes when packing! There is a much easier and time-saving hack for packing clothes – Roll Them Up! It will help you pack a number of clothes.
6. Use Straws To Pack Your String Necklaces
Does your string necklace often gets entangled in your jewelry box, when traveling? Then place one end of your necklace through the straw & hook it together to organize and keep it from tangling.
7. Use Lens Holder To Carry Foundation, etc.
If you have an old lens holder and it is just lying around as waste at your place, then you can use it to carry foundation and creams that are required in less quantity.
8. Carry An Extra Foldable Bag
One advice that every traveler who loves to shop souvenirs, etc. whenever they travel to a new place would be to carry an extra foldable bag. Why? So that you can carry all the newly shopped stuff in a separate bag instead of stuffing it unnecessarily in your primary bag.
One last advice – Pack Light!
To book a ride with us, visit
car rental india
,
discount on car rentals
,
Packing hacks
,
rent a car
,
summer
,
summer car rentals
,
summer offers
,
summer travel
,
summer travel 2019
,
Travel