Best Hill Stations Near Chandigarh You Must Visit In 2020
---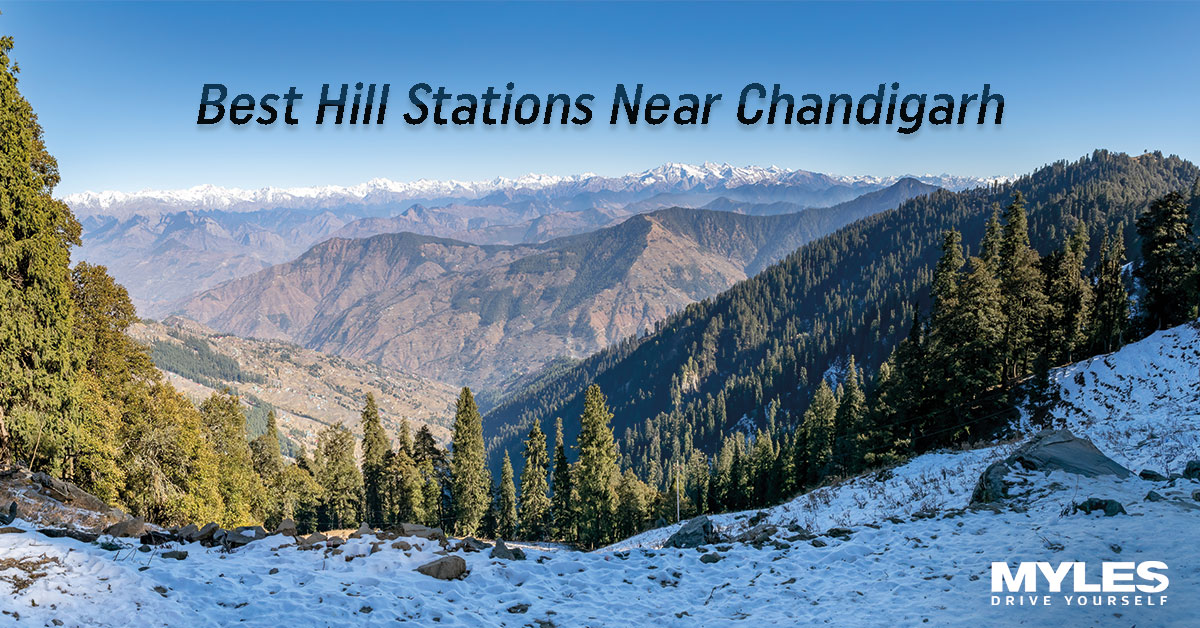 The city of Chandigarh in India is undoubtedly a perfect mix of urbanization and a rustic charm. It is a significant getaway to the verdant hills of Indian states in the north namely Himachal, Uttarakhand and more. If you are seeking quick relief from your urban chores, city chaos and stressful work life, have a range of splendid places near this beautiful city to check out. Simply head out to any of these hill stations near Chandigarh that will surely offer you an instant respite from life's monotony and offer you a journey of adventure. All you need to do is pick a destination from the below, book a self driving car in Chandigarh and go vacationing.
Places To Visit Near Chandigarh 
Dalhousie
Dalhousie in Himachal Pradesh is commonly known as the Mini Switzerland of India. It is nearly 311 km from Chandigarh. When in Dalhousie you must visit Khajjiar, a deep green grassland surrounded by pine trees and mesmerizing views. Dalhousie is the ultimate destination for indulging in adventurous activities as well as enjoying a peaceful vacation with family. A few things to do in Dalhousie are trekking, river crossing, paragliding, zorbing, wildlife sighting and flying fox.
How to reach Dalhousie – Book Self Driving Cars in Chandigarh
Manali
Manali in Himachal Pradesh is among the most popular hill stations located nearly 307 km from Chandigarh. The place is perfect for adventure seekers and relaxing vacationers alike. Manali is essentially a valley situated in the Kullu district of Himachal. Other than amazing landscapes featuring the snow-capped Himalayas, pristine rivers and pine trees, Manali also houses the adventure destinations – Rohtang Pass and Solang Valley. Few things to do in Manali are trekking, paragliding and skiing.
How to reach Dalhousie – Book Self Driving Cars in Chandigarh
Dharamshala and Mcleodganj
Popular as the holy residence of the great Dalai Lama, Dharamshala and Mcleodganj are popular summer retreats in north India. Situated in the Kangra district of Himachal, Dharamshala is known to house many stunning monasteries and Buddhist cultural centers that give a sneak peek into this vivid culture. The place offers picturesque views of the Dhauladhar ranges. These two are amongst the best hill stations located nearly 250 km away from Chandigarh and are perfect to enjoy a rejuvenating vacation. A few things to do in Dharamshala and McLeodganj are Triund trek, camping and shopping.
How to reach Dharamshala and Mcleodganj – Book Self Driving Cars in Chandigarh
Narkanda
Narkanda is a town in the Indian state of Himachal Pradesh. It is located about 174 km away from the city of Chandigarh. Narkanda is listed amongst the unexplored hill stations near Chandigarh and is a perfect place for those who wish to explore the unexplored.  Narkanda offers magnificent sunrise and sunset views. The place never fails to surprise its visitors with astounding views and a chilled out vibe. A few things to do in Narkanda are skiing, boating and trekking.
How to reach Narkanda – Book Self Driving Cars in Chandigarh
Kufri
Located in the Shimla district of Himachal, Kufri is amongst one of the most frequented holiday destinations in India. The place is nearly 128 km away from Chandigarh. The place offers dreamy views of cloud-hugging mountains and snow-capped hills. The place is a preferred destination for all couples and honeymooners. In winters especially, the beauty of the place is truly unmatched. Few things to do in Kufri are trekking, skiing and sledging.
How to reach Kufri – Book Self Driving Cars in Chandigarh on Mylescars.com
Checkout Myles Car Rental Offers Here
Tags:
cab booking
,
car hire
,
car rental in Chandigarh
,
Hill stations in north India
,
hill stations near Chandigarh
,
Places to visit near Chandigarh
,
Self Drive car
,
taxi services in Chandigarh