Destination Guide Bangalore – Places to Visit And Things To Do In Bangalore
---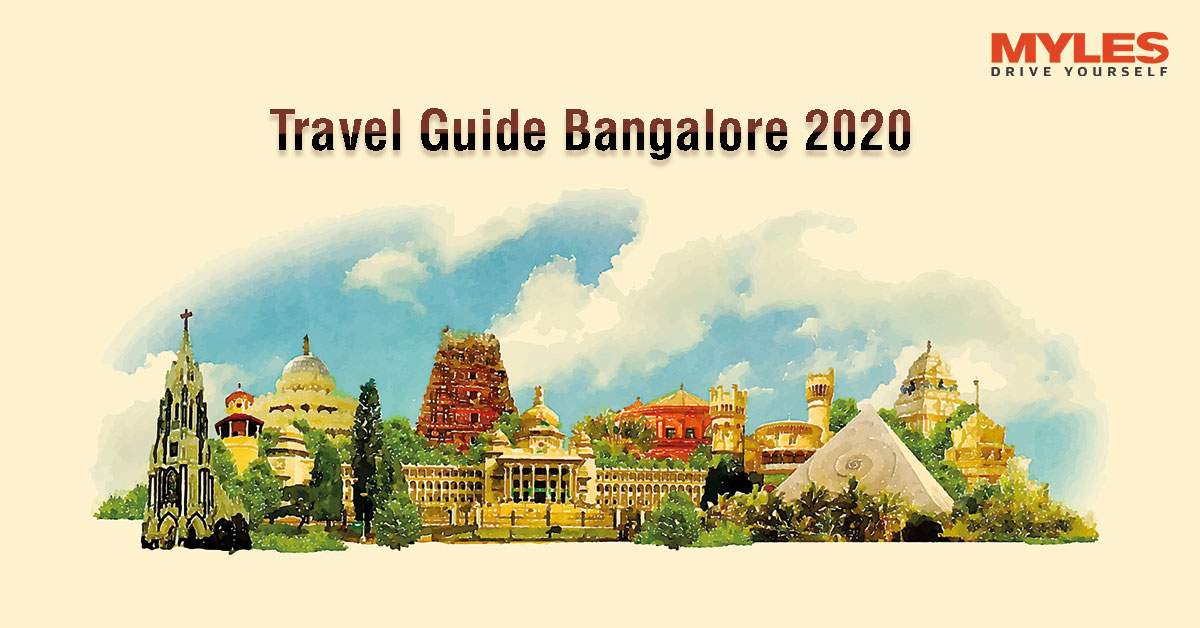 Once known to be a regional capital, today Bangalore is a popular modern metropolis that will surprise those visiting the city for the first time. Bangalore, also known as Bengaluru, is the capital of Karnataka and the technological hub of India. Popular as the 5th largest city in India, Bangalore is one of the fastest-growing cities in Asia. The city has a plethora of interesting buildings, high-tech industries, temples, colorful markets and peaceful gardens, vibrant cafes, and bars. Bangalore compensates for the lack of historical places with its buzzing, easy-going and liberal atmosphere. It is a city to be experienced and explored. And the best way to do that is by opting for self drive car rental Bangalore.
List of places to visit near Bangalore
Pondicherry
Fondly known as Pondy, Pondicherry is one of the union territories that boasts a culture not seen in many places across India. Pondicherry (or Puducherry) is nestled by the lapping waves of the Bay of Bengal and is blessed with sun-kissed beaches that silently unfold with the rising sun hitting the sand, into an array of vibrant colors. The place is sometimes recognized as the subtle version of Goa by tourists. Its colonial architecture, churches, temples, and statues make it a perfect place for history buffs.
Distance from Bangalore: 321 km (via NH 77)
Things to do in Pondicherry: Take a boat ride at Chunnambar Boat House, enjoy scuba diving, spend a day at the Auroville Ashram or laze around at the beaches.
How to Reach Pondicherry from Bangalore: Simply take a car for rent in Bangalore and head on a stress-free journey.
Coorg
The picturesque town of Coorg (Kodagu) is a popular destination around Bangalore, ideal for a weekend getaway. It is located about 276 km away from Bangalore and offers a peaceful and tranquil atmosphere. Coorg is suitable for both romantic couples and adventure seekers. If you are newly married, then there is no better place around Bangalore than Coorg as your honeymoon destination. Coorg presents a splendid terrain for trekking, so if you are an adventure seeker, there are plenty of opportunities for you to indulge. Other than trekking, you can also enjoy dirt biking, ATV rides or paintball.
Distance From Bangalore: About 276 Km
Things to do in Coorg: Trekking, Camping, Stay in Homestays
How to Reach Coorg from Bangalore: The best way to travel to places near your city is to take a road trip. So choose a car for rent in Bangalore and enjoy the journey not just the destination.
Chikmagalur
Yearning for a relaxing getaway a little away from the city of Bangalore? Chikmagalur is the place to be at this weekend. Situate around 280 km from Bangalore, this place is a true gem for travelers. Chikmagalur is blessed with lush green valleys, gushing streams and aromatic coffee plantations. You can go camping and trekking to the highest peak of Karnataka, Mullayanagiri Mountain or you can enjoy a coracle ride that smoothly glides across the pristine water.
Distance From Bangalore: Nearly 280 Km
Things to do in Chikmagalur: Trekking,  
How to Reach Chikmagalur from Bangalore: A road trip is ideal for a weekend getaway from Bangalore. Take a car for rent in Bangalore and enjoy a trouble-free driving experience.  
Nandi Hills
Located at a distance of 60 km from Bangalore, the Nandi Hills is amongst the most popular weekend getaway near Bangalore. The hills boast an elevation of 1,479 m and offer majestic views and fantastic terrain for trekking. You can do a cycling expedition to Nandi Hills or choose to book self drive cars in Bangalore.
Distance From Bangalore: Around 60 Km
Things to do in Nandi Hills: Trekking, Cycling Expedition
How to Reach Nandi Hills from Bangalore: To reach this place, look for a cheap car for rent in Bangalore and plan an economical trip around Bangalore.
You have the places to choose from, now all you need to do is contact Myles and choose a car for rental in Bangalore.
List of places to visit in Bangalore
Bangalore Palace
Built to strike a resemblance with the Windsor Castle in England, the Bangalore Palace is the seat of the current Maharajah of Mysore and head of the royal Wodeyar dynasty. The palace boasts of beautiful interiors and also serves as a stage for live concerts and events. It is a great place to delve into the rich history of the city.
To book car rentals in Bangalore visit Myles
Cubbon Park
Built in the year 1864, Cubbon Park is spread across an area of 300 acres and is the abode of extraordinary flora and fauna. The place is great for picnicking and playing cricket. Within the premises, there is a Public Library, the High Court, the Government Museum and the Visveswaraiah Technological & Industrial Museum. The place is quite entertaining for both tourists and locals alike.
To book self drive car rental Bangalore visit Myles
Government Museum and Venkatappa Art Gallery
The Government Museum and Venkatappa Art Gallery focus on Indian sculptures, numismatic, music and praise-worthy artworks that date back to the 4th century. The archaeological artifacts exhibitions hosted here is the museum´s highlight and a real magnet for history and art lovers.
To book car rentals in Bangalore visit Myles
Lal Bagh Botanical Gardens
The Lal Bagh Botanical Gardens serve as the botanical artwork and internationally renowned center of scientific studies. It has a deer park, a diverse variety of flora and one of the largest collections of rare tropical plants. Built by Sultan Hyder Ali in the year 1760, the botanical gardens were further expanded by his successor/son, who planted here trees from Persia, Turkey, and Mauritius. The main highlight of this place is the annual flower show, held here, in the British-built glass house.
To book self drive car rental Bangalore visit Myles
Tipu Sultan's Summer Palace
Built around the 18th century, Tipu Sultan's Summer Palace is an exquisite relic of Bangalore's royal past. Originally, used as a summer retreat, the Tipu Sultan's Summer Palace now serves as a museum offering a detailed depiction of Tipu Sultan's life and glorious conquests. Right next door is the Venkataramanaswamy Temple, a 300-year-old temple constructed by the Wodeyars.
To book car rentals in Bangalore visit Myles
Karnataka Chitrakala Parishath Art Gallery
The art gallery is an ideal destination to delve into the cultural realm and learn interesting facts about it. The gallery offers an eclectic collection of Indian and international contemporary art, lavish gold-leaf works, Mysore-style paintings and amazing folk and tribal art, from across the subcontinent.
To book self drive car rental Bangalore visit Myles
Ulsoor Lake
Made by Kempe Gowda II, Ulsoor Lake is one of the popular tourist destinations in Bangalore. The lake is located on the eastern side of the city and represents an idyllic place par excellence. It is an ideal place for taking a stroll and relaxing in the sun. Boating is a common activity you can indulge in at the lake.
To book car rentals in Bangalore visit Myles
Checkout Myles Car Rental Offers Here
Tags:
Bangalore taxi services
,
Bangalore travel guide
,
car hire in Bangalore
,
car rental in bangalore
,
destination guide
,
P;laces to visit around bangalore
,
Places to visit in Bangalore
,
places to visit near bangalore
,
Things to do in Bangalore