Suitable destinations where wonder woman can wander solo!
---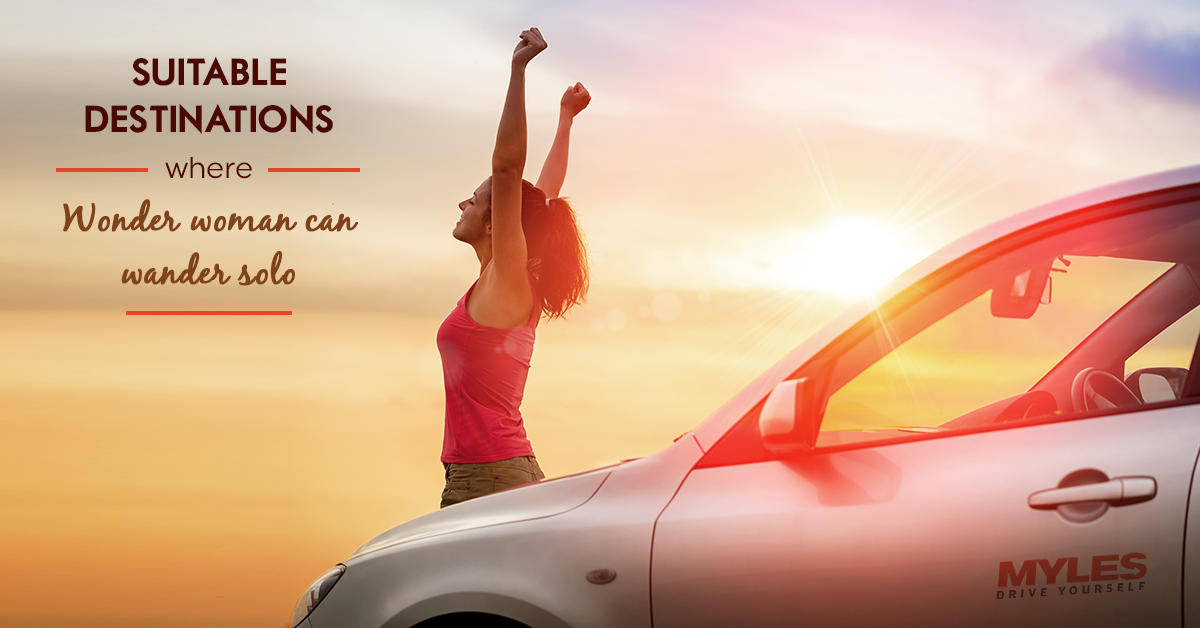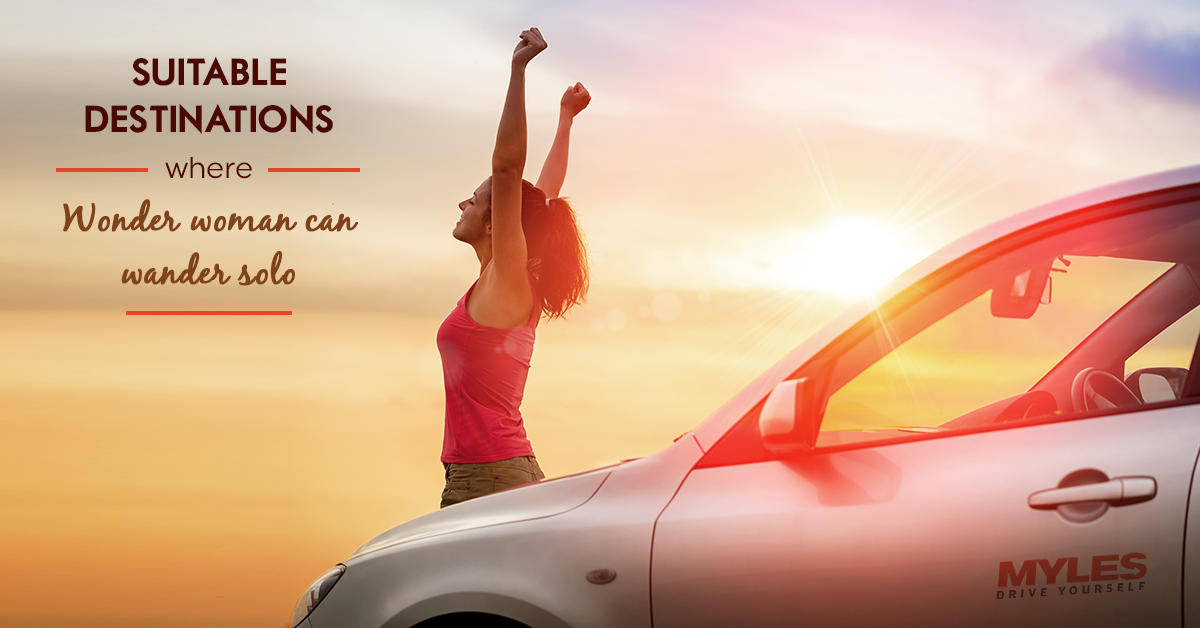 Dear Women, it's time you let it go! You heard it right, it's just the right time to let go the hesitation and take over the Indian roads. It is time that all the super women out there travel solo in the country. India is a beautiful travel destination and it is embedded with so much to explore and much more to absorb.
Today, we have lots of single female travellers coming forward and sharing their Indian travel stories, tips and tricks for a safe and hassle-free journey around the country. The smart idea is to take the safest and smartest route to travel and that certainly would be to self-drive towards wherever you want to be at! Everything's coming up roses for you! So, if you are ready to LET GO, here are the suggestions for a few great destinations in India, which are notable for their beauty and are undoubtedly safe to self-drive to.
Drive solo from Bangalore to Hampi
Hampi will surely change your mindset about India, as this small yet extremely beautiful village destination has so much to impart to its urban counterparts! It's hospitable, friendly and happy people are what you are likely to encounter here and you got to believe me when I say that Hampi will change all your perspectives about travelling solo in India. Situated near Hospet in Karnataka and only 350 km from Bangalore, Hampi is recognized as a World Heritage site. Doesn't matter if you are a backpack person or not, you are surely going to love this place as it offers a very cheap accommodation, gives you the chance to meet with people from different countries and apparently makes you feel free without the fear of safety. You needn't do much and simply book a ride with Myles from Bangalore and choose our 240km/day Smart Km package.
Drive Solo from Delhi to Nainital
The charming and alluring city of Nainital in Uttarakhand attracts tourists with its sublime natural beauty and being an ideal piece of peace. Like other hill stations, Nainital is a popular tourist spot in India. Inhabited by the Kumauni people, this destination is totally a safe place for the single female traveller. Lake City, as it is popularly called, is a serene valley with a deep lake in the centre. It is, in fact, an excellent getaway for spending some time alone in sheer tranquillity in the lap of Mother Nature. Although a small place, one still has much to see in the city. Ladies, book a self-drive ride with Myles and drive up to this green, unpolluted and attractive destination.
Drive Solo from Chennai to Mysore
South India has always been a safe region for women in India. And that holds for women travellers as well. Mysore is one of the safest places for women travellers in India. The amicable gentry makes it easier for women to roam around safely even after dusk. The City of Palaces as it is popularly called, Mysore takes one back to the times of the famous ancient rulers. In other words, the city is a delight for those who have this special thing for architecture. Mysore is also a hub of sandalwood, premium silk and incense, which means that you are going to have a gala time shopping here! Yoga and Ayurveda centres and the special flower market called Devraj Market add to the grace of Mysore. You needn't do much and simply book a ride with Myles from Chennai and choose our unlimited km package for the unlimited exploration.
Tags:
solo trip
,
Travel
,
Women's day
,
women's day special