Celebrate Holi with the colours of travel
---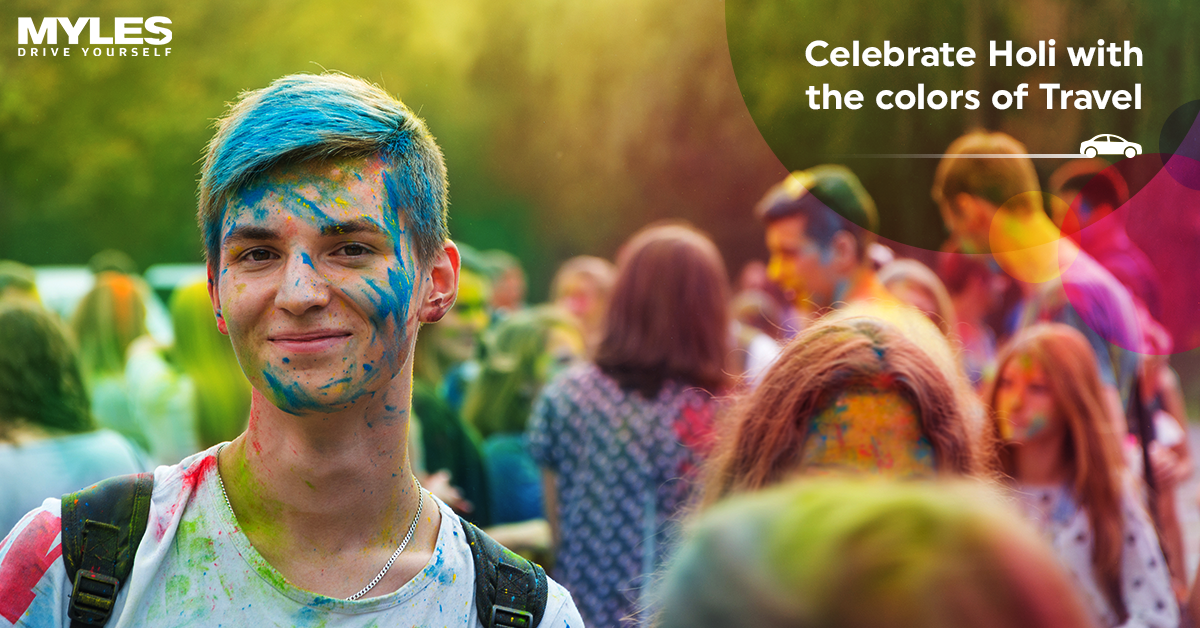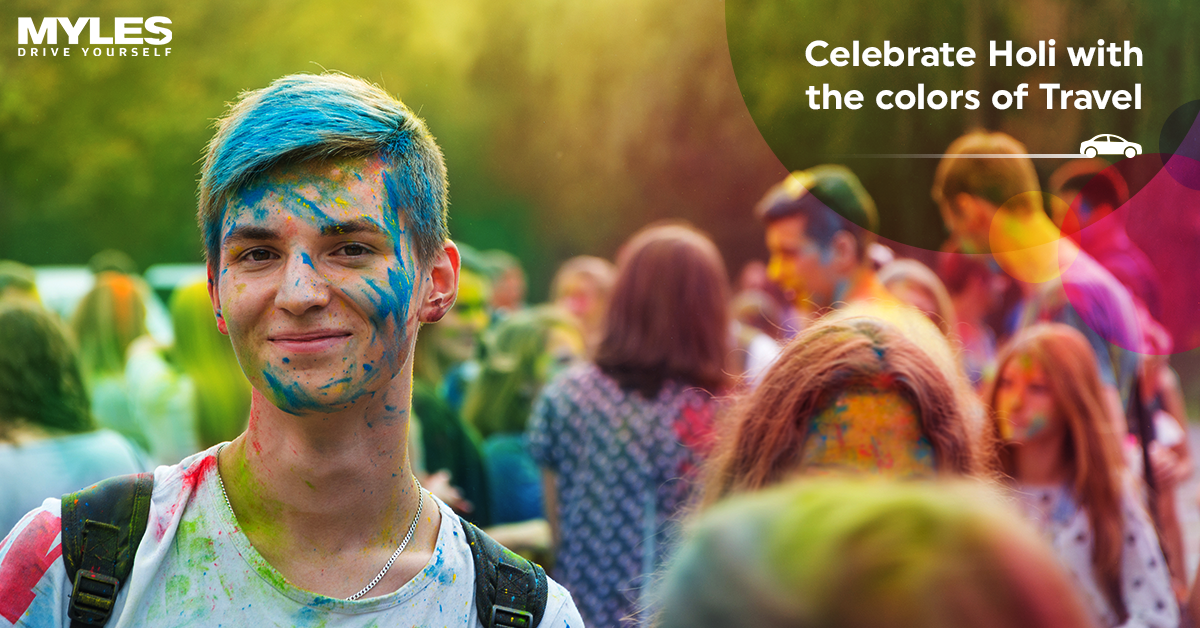 "Holi toh bas Bahaana hain!"
The festival of colours is finally here! This is one of those times when you would love to drench yourself and be a rebel all around!
As luck would have it this year, Holi falls on a long weekend. With three holidays in a row, just don't miss the chance to hit the roads and self-drive yourself towards a priceless experience.
Here are five places that could make for an unforgettable Holi road trip:
Vrindavan
Of course, the first name on the list has to be Mathura-Vrindavan. Holi celebrations here have become a part of the modern cult, with Bollywood playing a huge role in it. The festivities here begin a whopping 40 days before Holi eve, and the fervour all around is viral. Don't miss the Phoolon Wali Holi at the Banke Bihari Temple, the Widow's Holi, and the wild traditional Holi on the last day! Vrindavan is merely 180km away from Delhi and therefore you can simply choose the 240km/day Smart km package of Myles and get those wheels rolling on the road.
Barsana
The way people play Holi here will boggle you. Barsana is famous for Lathmar Holi. As you would have guessed it, it involves beating people with sticks- only women are the perpetrators as men cower and shield themselves. Don't worry, though! It's all fun and light-hearted, and a sight you have to witness in person to believe it. If you visit the place a week in advance, you might also find yourself being bombarded with laddoos during Laddoo Holi!
Udaipur
When you think of Udaipur, you think of majesty and magnificence. That's what you get during Holi as well! The Mewar royal family carries out a procession of bedecked horses and the royal band. Later on, you can also participate in the ritual of Holika Dahan (bonfire). If you can sneak into Jaipur on the trip, then don't forget to enjoy decorated elephant and camel parades!
Goa
The Goans celebrate Holi in their own unique way which has something to do with the onset of spring. The Shigmotsav comes to life in various parts of Goa like Panjim, Margao and Vasco. It lasts for a fortnight, with various parades and performances on the street. On the final day, tourists and locals celebrate with colours in the streets and on the seashore! For the unlimited fun, opt for the unlimited km package from Myles, book a self-drive ride in Mumbai and set yourself for the unforgettable moments, this Holi!
India is melting pot of thousands of cultures. It's time you give your regular Holi a miss and hit the road with your friends to soak in the myriad festivities our country has to offer.
Tags:
holi
,
holiday
,
long weekend
,
Travel