Assorted Ways to escape the Holi Madness!
---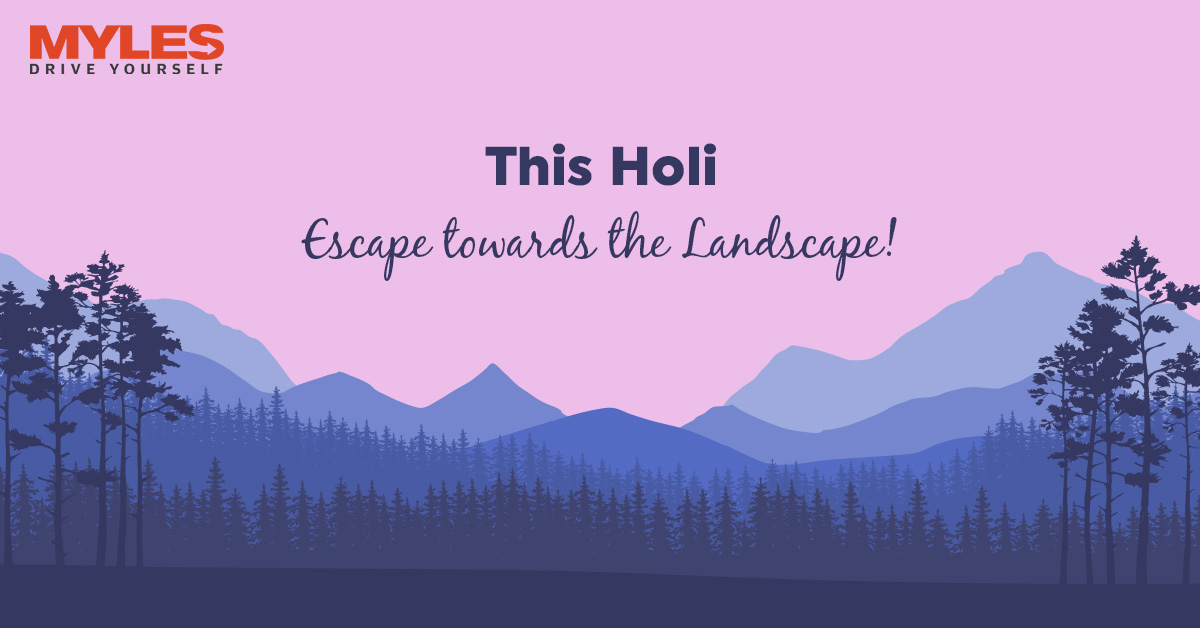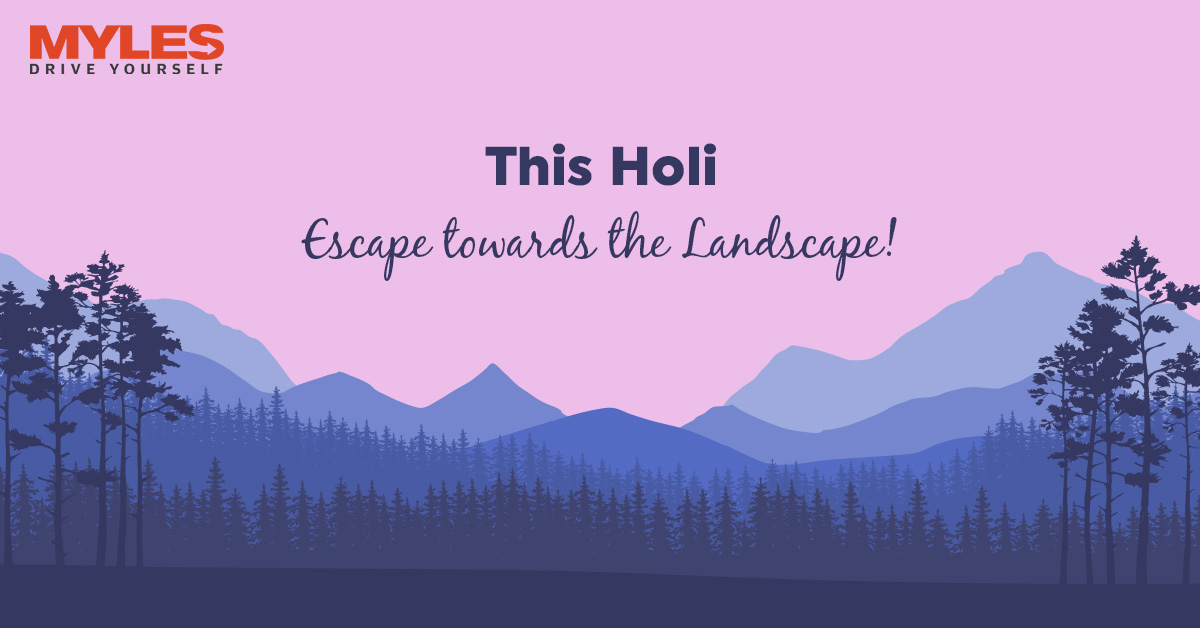 Holi is the festival of colours and brightness. While immensely enjoyable for several can prove quite a bore if you don't enjoy being vigorously drenched in water and colours that refuse to fade even after several baths. However, with this Holi weekend being a long one it's an ideal excuse to indulge the traveller within and escape to quieter, scenic places.
Here are 4 incredible destinations within the country that promise an experience as colourful as the festival itself, on any long weekend this year.
Chikhaldara, Maharashtra
Witness a popular summer retreat minced with breezy days and cool evenings on the beautiful land of Chikhaldara in Maharashtra. This serene destination pairs beautifully with its ecstatic viewpoints of velvety-green hills and ever-active waterfalls, sparkling like the blue crystals. The most convenient way to reach this alluring place would be to book a self-ride with Myles and choose the unlimited km package from Mumbai.
Bharatpur, Rajasthan
Away from the hush and the rush, 220 km from Delhi, Bharatpur is easily accessible via the Yamuna Expressway route. Perfectly known as the bird watcher's paradise, Bharatpur is known for Keoladeo Ghana National Park & Band Baretha wildlife reserve. One can walk or cycle through the brown breadths of woods, or even opt for a quiet boat ride to observe the plethora of fauna. The Ganga Temple, Bharatpur Museum & Deeg Palace are few other preferred locations. All you got to do is to book a self-drive ride from Delhi with Myles and choose the 240 km/day Smart km package and get all sorted for the Holi long-weekend.
Kasauli
Quickly select the 120km/day Smart km package from Chandigarh and get yourself moving towards the quiet and rustic reigns of Kasauli.  The beautiful village is tiny, yet bursting to the gills with bakeries with red velvet cakes, blueberry pastries and much more. You can easily find cheap guesthouses and tiny bars. Literally, have a happy long-weekend at this priceless travel destination.
Auli
Though not as prominent as Gulmarg or Malani, Garhwal's Auli is heavily frequented for its skiing facilities. It also features Asia's longest cable car that extends across a distance of 4 kilometres across the meadow, although it has recently been gaining a reputation for trekking in the snow. The Holi long-weekend in March is possibly the best time to experience the rolling clouds that envelope Auli's lush green landscapes that feature dense oak, rhododendron and deodar forests at approximately 3000 metres above sea level, it also offers some majestic views of Himalayan peaks, such as Nanda Devi, Hathi Parbath and Trishul.  Choose the 120km/day Smart km package from Delhi as you choose Myles as your self-drive partner and disappear into the serenity that Auli has to deliver.
The idea behind Holi has always been to understand the importance of various colours in life. And what other than travel can splash a VIBGYOR of experiences onto you. Welcome Holi with a zeal of exploring the unexplored grace and peace.
Tags:
holi
,
holidays
,
long weekend
,
Travel