Explore the Unexplored with Myles
---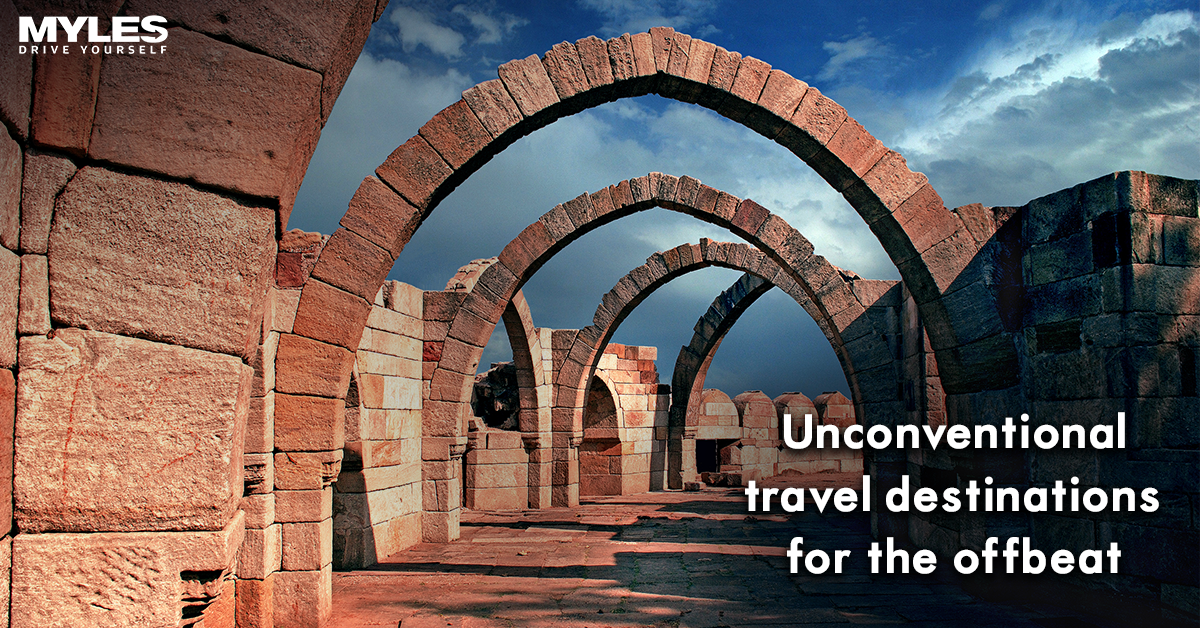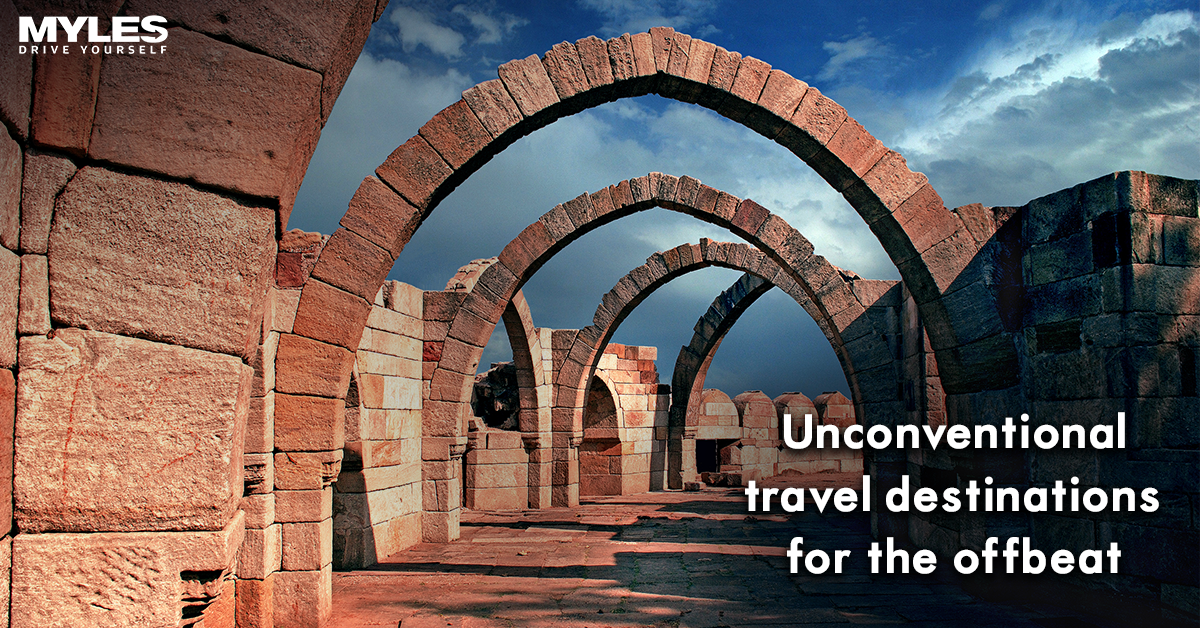 Travelled too much towards the known tourist trails? Looking for an alternative to get away to a new place? The offbeat destinations in India offer an awesome experience and there are so many of them. Escape the hustle-bustle of cities and indulge into these priceless experiences. Listed below are a few offbeat places that you can surely explore, while you self-drive towards your next holiday.
Halebid -Karnataka
Halebid in Karnataka is one of the most ancient towns in South India. This town is totally untouched by tourist crowds and blessed with an ecstatic offbeat experience. This place is only 210 km away from Bangalore, so one can always book a ride for self-drive with Myles, opt for a 240 km/day Smart km package and get going! You can also combine your tour with a visit to Belur along with Jain monuments at Shravanabelagolain. The town is untouched by tourist crowds and a beautiful offbeat experience. Known as Dwarasamudra, gateway to the seas, Halebid is the capital of the Hoysala Dynasty for about 150 years. Even in the ravaged state, the town glory still remains undiminished. Spend time exploring the temple ruins of Halebid and much more around.
Champaner- Gujarat
One of the important UNESCO World Heritage Sites, Champaner is a divine historical treasure. Dwelling amidst the Pavagadh hills, this is one of the interesting offbeat places to visit in Gujarat. Here you can actually imagine the olden days by viewing a culmination of Hindu and Islamic styles of designs which date from the 8th century onwards. The ruins include agricultural buildings, mosques, and a fortress. This site was once an important religious shrine and point of pilgrimage. Despite its ruinous condition today, it is as special and dignified as it is intriguing. This beautiful place is only 140 km away from Ahmedabad and so you can easily reach here by choosing the 120km/day Smart km Package from Myles.
Khajjiar-Himachal Pradesh
Away from the touristy and busy towns of Himachal, Khajjiar is an unexplored beauty. The offbeat town in Himachal Pradesh is known as "Mini Switzerland of India". Beautiful, yet blessed with the most serene charm the town is replete with hills, lakes and meadows. Trek in the scenic environs or go for long walks, it's absolutely blissful. Visitors can also partake in various adventure sports like paragliding, horse-riding, zorbing and the like. Khajjiar can be easily visited throughout the year; the summers are pleasant while the winters come with snow. You can surely choose the Unlimited km package by Myles from Delhi for this one and drive yourself towards the most alluring of natural beauty.
Tadoba- Maharashtra
Unexplored and abundantly blessed with plenty of wildlife, we come to the last but not the least offbeat destination of India on our list, Tadoba. The town of Maharashtra is known for the Tadoba National Park, Tadoba-Andheri Tiger Reserve, and Tadoba Lake, Erai dam, Moharli and Khosla village. It is often named as the 'Jewel of Vidarbha'. Perfect for wildlife vacations and to spend time away from cities, Tadoba is one of the best kept Tiger Reserves in India and the largest in Maharashtra. Go for safaris or opt for a jungle stay. This place is around 650 km away from Mumbai so you can surely opt for the Unlimited km package from Myles from Mumbai and set yourself for this unique experience.
Tags:
explore
,
longweeke
,
Self Drive