Vacation Mode Is On | Unplug And Enjoy Summer Vacation
---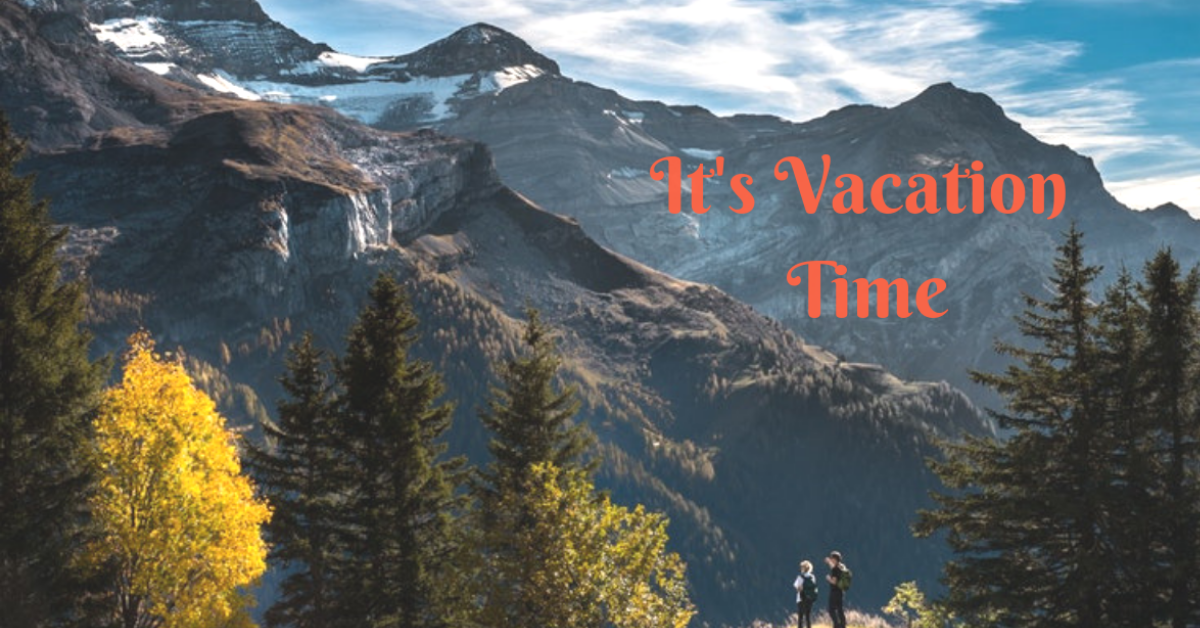 Summer Vacation in the Mystical Himachal Pradesh
Situated in the western Himalayas, Himachal Pradesh is an archetype of natural beauty. Adored with distinct topography of splendid mountains, splashing rivers, beautiful meadows, and lush jungles, Himachal Pradesh is unquestionably a hotspot for tourists.  This Indian state attracts tourists of all sorts – honeymooners, wildlife enthusiasts, adventure buffs and casual getaway seekers. In winters, the beauty of the state is worth witnessing; however, summers are no less gorgeous in Himachal. The pleasant weather all along the year attracts scores of travelers from all parts of the country. So, if you are planning to escape the unbearable soaring temperature in the plains, you must plan a summer vacation 2019 right away!
It's during the peak summer months – April, May and June – when various fairs and festivals are organized by the Himachal State Tourism. A trip to Himachal in summer vacation offers a deep insight into the state's diverse cultures and traditions.
The list of incredible places to visit in Himachal Pradesh is long and thus, it can be overwhelming to shortlist a few. To save you all the stress of finding a suitable destination for summer vacation, Myles has shortlisted mind-blowing places to visit in Himachal Pradesh. Read on…
Incredible Places to Visit in Himachal Pradesh
Spiti Valley
Also known as the 'Little Tibet', Spiti is a magnificent tourist destination, situated in the state of Himachal Pradesh. The name Spiti means 'the middle land', which perfectly connotes its geographical position on map i.e. in between Tibet and India. Culturally speaking, this place has a dominant influence on Buddhist culture (Tibetan Buddhism). Spiti Valley is covered with a high altitude alpine land and boasts of scattered villages and monasteries.
To get the best car rental deal visit Myles
Kibber
Kibber is a quaint village that makes for an important trekking route to Tso Moriri, Ladakh. This place is known to be the world's highest village with electricity and daily bus service. It is also considered as the highest place connected by road in Asia.
To book cheap car rentals visit Myles
Solang Valley
Solang Valley is located about 13 kilometers away from the west of Manali in the Indian state of Himachal Pradesh. One of the prime attractions of this place is the Skii lift activity here, which offers breathtaking views of Pir Panjal range. Tourists can also opt for skiing here and enjoy summer vacations in the gorgeous Himalayas.
To get the best car rental deal visit Myles
Kalpa
Kalpa is a vivid town in Himachal Pradesh, nestled along the Sutlej River. Kalpa is popular for its apple orchards, and pine and deodar forests. The most visited tourist destination here is Kinner Kailash also known as Parbat of Lord Shiva. It is perched at the height of 6500 m above the sea level. To reach here, tourists have to trek up to the peak. The experience uphill is truly delightful.
To book cheap car rentals visit Myles
Chail
Chail is situated at a distance of about 45 km from Shimla. This small hamlet is perfect for a peaceful and serene getaway. The place is surrounded by three hills – Rajgarh Hill, Sadh Tiba and Pandhewa Hill. The apple orchards, sprawling vegetation of deodar and pine vegetation, makes this place a beautiful destination for summer vacation.
To get the best car rental deal visit Myles
Jispa
Located in the Lahaul and Spiti district in Himachal Pradesh, Jispa is a small yet bewitching place for spending summer vacation. It is dotted about 20 km from Keylong along the Manali-Leh Highway. The place boasts of panoramic views and breathtaking scenery that keep tourists hooked on all along their stay here.
To book cheap car rentals visit Myles
Dharamshala
Nestled in the upper reaches of the Kangra Valley, Dharamshala is located at an elevation of 1475 m and is the abode of the 14th Dalai Lama of the Tibetan sect of Buddhism. Dharamshala is a year-round tourist destination. Tourists can either choose to trek here and enjoy sightseeing. Some of the popular treks in Dharamshala are Triund trek, Indrahar Pass trek, Laka Glacier trek and Indrahar Pass trek to Chamba.
To get the best car rental deal visit Myles
Dalhousie
Known as the 'Mini Switzerland of India', Dalhousie is an alluring town situated amidst the Dhauladhar mountain range. Meadows adorned with flowers, beautiful natural landscapes, valleys sprawled with pine trees and pristine rivers, together make this place one of the best hill stations in Himachal Pradesh. If you are looking for a serene place to spend some relaxing time in the lap of nature, then this should be our pick for summer vacation.
To book cheap car rentals visit Myles
Manali
Manali is one of the most popular tourist places in North India. The town boasts of sky-high snow-covered peaks and the bustling Beas River flowing straight through it, making it a picturesque place to be at. The valleys of Kullu and Solang along with the Rohtang Pass, increases the excitement of visiting the hill station.
To get the best car rental deal visit Myles
Kufri
Kufri the splendid hill station of Himachal Pradesh is also a paradise for skiers. Kufer, the lake, is the main tourist attraction of Kufri and that's where the place has derived its name from. It is located 19 km away from Shimla. Oftentimes tourists coming to Shimla, visit Kufri as an excursion.
To book cheap car rentals visit Myles
Weather Himachal Pradesh
If you are not a big fan of extreme winters, then the months of June and July are ideal to visit Himachal Pradesh. The temperature ranges somewhere between 5 degree Celsius and 24 degree celsius. During the summer time, the weather in Himachal is quite comforting during the peak daytime. Though sometimes it can drop in the night time. Since the weather is favorable in summers, tourist can participate in adventure sports, nature expeditions and explore the chosen destination.
Need a ride to visit Himachal Pradesh in summer vacation?
Connect with Myles. We would love to take you there.
Let's Go! Let's Go!
Tags:
Happy summer vacation
,
Kufri
,
manali
,
Summer Vacation 2019
,
Weather Himachal Pradesh
,
weather in Dalhousie
,
Weather in Dharamshala
,
weather in kufri
,
weather in manali