Uttarakhand – One Heck Of A Magical Place To Visit In Summer Vacation
---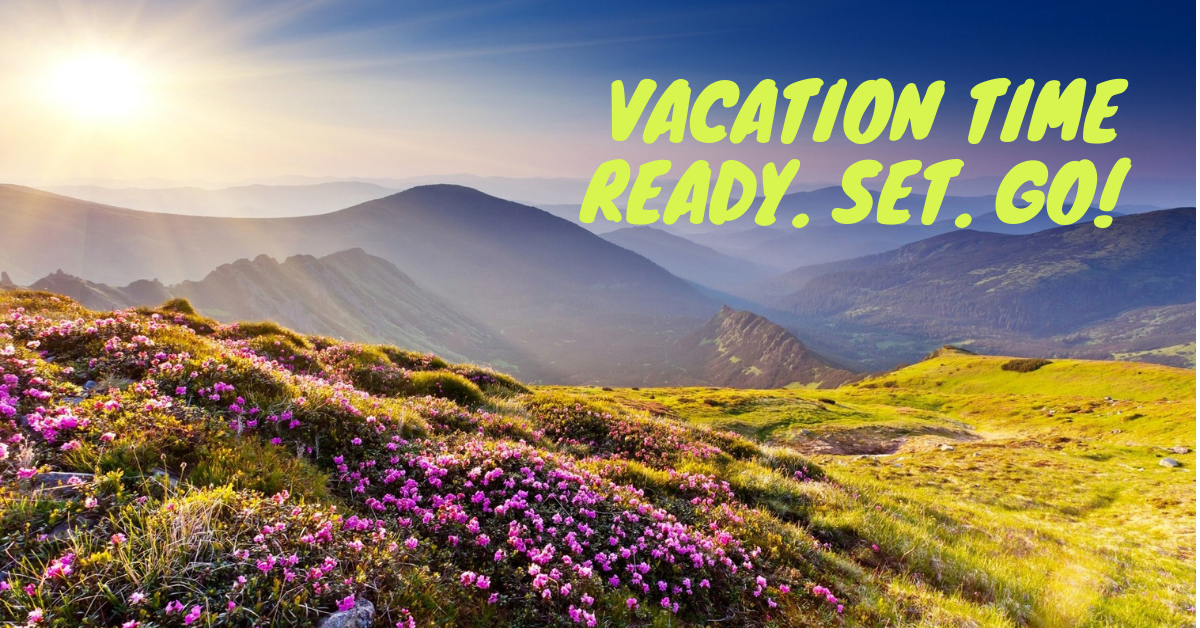 Spend Summer Vacation in Uttarakhand
Uttarakhand is one place in the North that stands out as the perfect tourist destination for all sorts of travelers. Whether you are an adventurer looking for thrilling experiences or someone seeking peace, this place will not disappoint you. From snow-covered mountains, gurgling rivers, beautiful lakes, lush green valleys, and wildlife sanctuaries, there is plenty here to keep you enticed and mesmerized. You will not spend a single dull moment in Uttarakhand. You can choose to visit Uttarakhand with family, friends or office colleagues.
The number of places you can visit in Uttarakhand is going to amaze you. Popular as the 'Dev Bhoomi', the state of Uttarakhand is also a must-visit destination for pilgrims wanting to immerse in a never-like-before spiritual experience. The pilgrimage to the holy sites – Yamunotri, Gangotri, Kedarnath, and Badrinath – popularly known as the char dham yatra, is what you can plan if you want to complete the full circuit. Else, you can opt to visit these dhams one at a time. The hill stations in Uttarakhand are a perfect escape for the city dwellers during summer. There are a plethora of things to do in Uttarakhand. One thing that all the tourist spots in Uttarakhand share in common is the beautiful landscape and almost perfect weather anytime you come.
Spectacular Places to Visit In Uttarakhand
Rishikesh
Rishikesh, known as the 'Yoga Capital of the Country', is an ideal place to visit for tourists seeking a peaceful sojourn in summer vacation 2019. Here you can spot sadhus clad in saffron clothes walking around the pious Ganga, travelers dressed in Indian attire and experience the religious richness. Rishikesh is also an adventure seeker's paradise. From hiking, camping, river rafting to bungee jumping, kayaking and flying fox, there is plenty to indulge in Rishikesh. Another major highlight of this holy city is the 'evening Ganga Arti on Triveni Ghat. The city is also popular for the Ram Jhula and Laxman Jhula, the rope-fastened bridges that offer a panoramic view of the entire city.
To get the best car rental deal visit Myles
Rudraprayag
Rudraprayag is situated at a distance of nearly 160 km from Haridwar, Uttrakhand. The place is famous as the confluence of river Alaknada and Mandakini. Located at a distance of 34 km from Srinagar, Rudraprayag is a must-visit spot for pilgrims going to Kedarnath and Badrinath Dham. During your visit, you can enjoy the scenic beauty of the place or visit the temples of Rudraprayag.
To book cheap car rentals visit Myles
Barkot
Located at an elevation of 1,220 m above the sea level, Barkot is one of the lesser known hill stations of Uttarakhand. It is nestled enroute Yamunotri, a pilgrimage destination for Hindus. Barkot is circumscribed by lofty snow clad mountains, lush valleys, and apple orchards. It is a perfect getaway for spending peaceful time with friends and family.
To get the best car rental deal visit Myles
Joshimath
Joshimath has become a popular tourist destination in Uttarakhand, over the past few years. The place offers a picturesque view of the Hathi Parvat and enjoys close proximity to the confluence of Alaknanda and Dhauliganga at Vishnuprayag. A major highlight of this place is the Lord Narsimha Temple, which is 1200 years old. Joshimath is also a perfect spot for adventure seekers. You can opt for camping and trekking here.
To book cheap car rentals visit Myles
Valley of Flowers
If you want to spend time in nature's lap, then Valley of Flowers is where you should be for summer vacation 2019. It is located in Uttarakhand and is bordered by Nepal and Tibet. The perfect time to visit the valley is from June starting to September end because for the rest of the year, the valley is covered with snow.
To get the best car rental deal visit Myles
Mussoorie
Reckoned as the 'Queen of Hills', Mussoorie is one of the well-known hill stations in Uttarakhand. It is located at an altitude of 2003 m above the sea level in the Garhwal hills. This hill town is popular for its lush green hills, varied flora and fauna, the Doon valley and magnificent view of Shivalik ranges. You can also indulge in a number of adventurous activities like trekking, rappelling, rock climbing, etc. To enjoy the most in Mussoorie, you can visit these places – Kempty Fall, Gun Hill, Camel's Back Road, Mussoorie Lake and Jwalaji Temple.
To book cheap car rentals visit Myles
Almora
Perched atop Kashaya Hill, at an elevation of 1638 m above sea level, Almora allures tourists with its cultural richness and picturesque landscape. Nanda Devi and Chetai Temple are two of the most significant spots to visit in Almora. You can also visit the 200-year old market, Lala Bazaar.
To get the best car rental deal visit Myles
Nainital
The hill town of Nainital ranks amongst the few handpicked places to visit in Uttarakhand. The place is titled as the 'Lake District of India', the wonderful place is known for its mystical lakes, tranquility and snow-covered peaks. Some added plus are the ancient legends associated with this hill town and the appeal of the British. Naini Lake, Naina Devi Temple, Land's End, Hanuman Garhi, etc. are some of the best places to visit in Nainital, during summer vacation.
To book cheap car rentals visit Myles
Jim Corbett National Park
If you are seeking an exciting wildlife adventure, then Jim Corbett National Park, in Uttarakhand, is the place you should visit in summer vacation. You can enjoy wildlife safari, sightseeing to nearby attractions and a comfortable stay in beautiful resorts nearby.
To get the best car rental deal visit Myles
Ranikeht
It is situated in the Almora district of Uttarakhand. Along with the weather, the pristine environment and amazing flora make Ranikhet a must-visit tourist destination in Uttarakhand. Ranikhet is also popular for apricots, chestnuts and peaches plantations.
To book cheap car rentals visit Myles
Need a ride to visit Himachal Pradesh in summer vacation?
Connect with Myles. We would love to take you there.
Let's Go! Let's Go!
Tags:
Almora
,
Barkot
,
car rental in india
,
india car rental
,
Joshimath
,
Mussoorie
,
Nainital
,
places to visit in uttarakhand
,
Ranikeht
,
rishikesh
,
Rudraprayag
,
Summer Vacation 2019
,
things to do in uttarakhand
,
Uttarakhand
,
vacation