The Sula Fest 12th Edition – Coolest Weekend Getaway Idea Ever!
---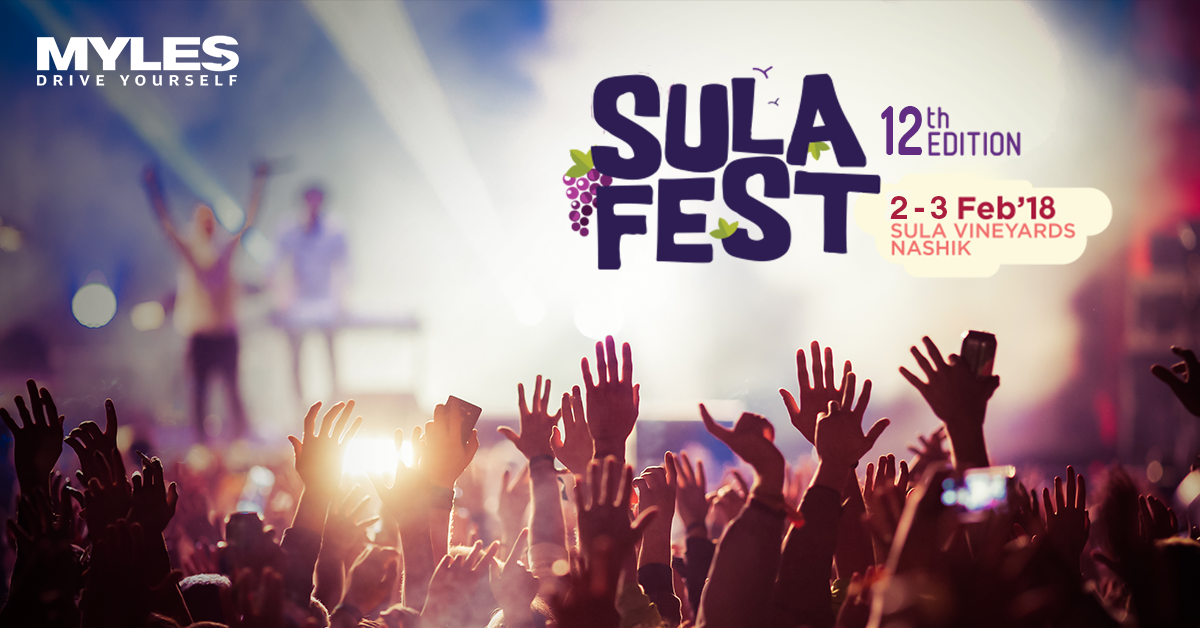 They say 'Good things come in small packages, but GREAT things come in WINE glasses'.  Agree much?
Then, you will be happy to know that the much-awaited 12th Edition of Sula Fest (Nashik) is around the corner, 2nd – 3rd Feb'19, with one additional day of fun, music, food, drinks and much more. 
Reasons to Visit the Sula Fest 12th Edition
Wine, because it's not good to keep things bottled up!
All the winers in the house, make some noise! Along with wines from Sula, a fine variety of other wines, beers, and spirits from around the world will be served at the Sula Fest 12th Edition.
Food is therapy
Great food, good wine, and an amazing company are all you need to forget what a mess life is sometimes. Food makes everything better because there is no better love than the love for food. Sula Fest is offering scrumptious food from Soma, Little Italy and many other cuisines from across the globe.
A little bit of indulgence never hurt anybody
You can shop for some cool and quirky merchandise or enjoy foot massages, get tattooed, try grape stomping and take special wine tours at the event.
Music is the escape from all the crap in life
You will experience a great musical line-up at the Sula Fest 12th Edition. Sounds like a perfect escape, doesn't it? Was that a yes? Then wait till you read what's next….
Camping at the Vineyards. Wohoo!
A perfect icing on the cake, camping at the Vineyards. Tents will be set up at the campsite this year, about 300 meters from the amphitheater, so that you can make the best of your visit to the Sula Vineyards Nashik.
Isn't this the coolest weekend idea ever possible? Then what are you waiting for? Call your friends now and plan a weekend trip ASAP to the Sula Vineyard Nashik. If you need a ride, Mylescars is always there for you.
Book a self-drive car rental now! Happy traveling!
*Disclaimer – Myles doesn't promote drinking and driving. We want our Mylers to be safe always, hence, it is advisable that you stay overnight in case you drink a little too much. Drive back home the next day. Safety comes first. Be Safe!
Tags:
car rental in Mumbai
,
Fun
,
happiness
,
music
,
Myles
,
mylescars
,
party
,
Self drive car rental in Maharashtra
,
self drive car rental in Mumbai
,
self-drive car rental in Pune
,
sula
,
Sula Fest 12th Edition
,
sula vineyards
,
sula vinyards nashik
,
weekend getaway from Mumbai
,
weekend getaway in Feb 2019