This Female Entrepreneur Is Driving Change In India's Car Rental Industry – Forbes
---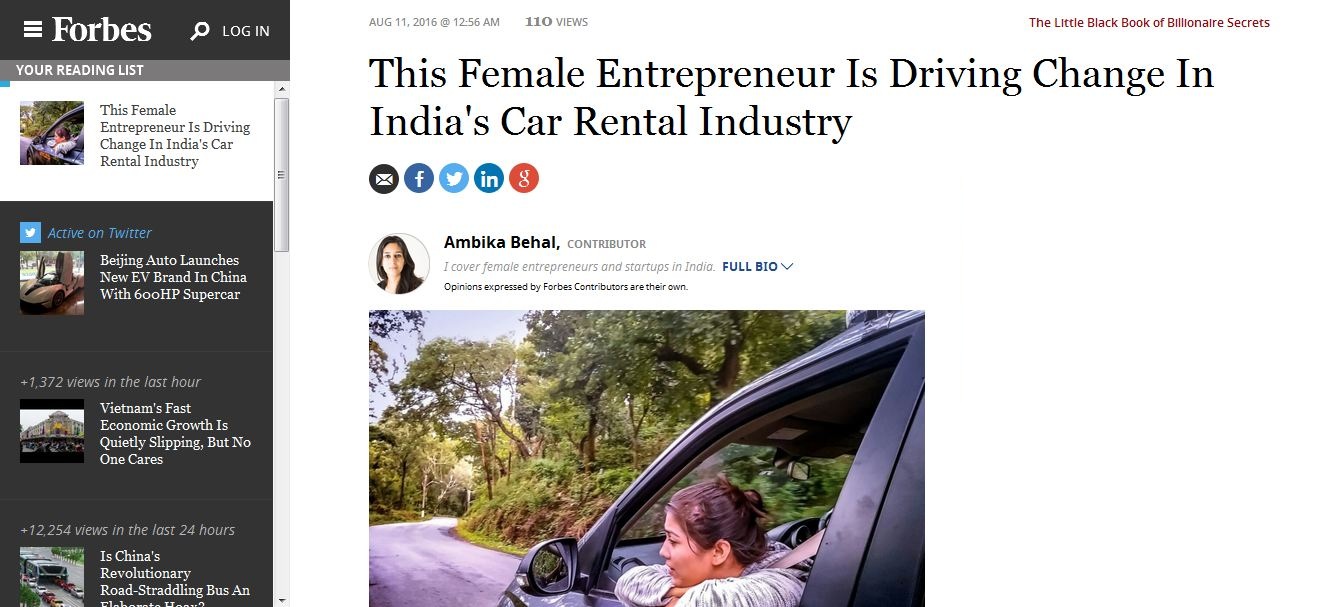 Car rental company Myles is proving that next gen India is thinking quite differently from their parents when it comes to cars and whether to own one or not.
The Indian automotive industry is one of the largest in the world, accounting for roughly 7% of the country's GDP – with over 40 million vehicles on the roads today.
Click here to read the full article on Forbes.

Tags:
car
,
coverage
,
drive
,
forbes
,
media
,
Myles
,
report
,
self
,
story