Tips For Monsoon 2019 Road Trip In India – Suffer Nahi Safar Karo!
---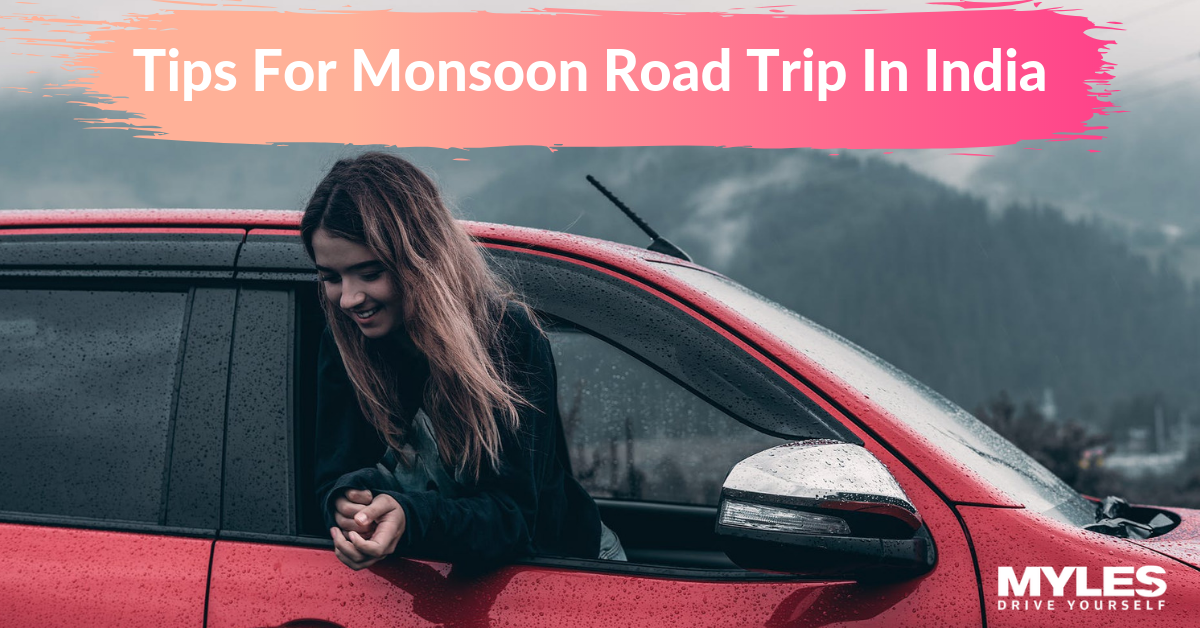 As much as we all may love the monsoons, traveling in the rainy season can be quite difficult and messy. The roads get slippery, there are mud puddles all around and the water pouring on your head just adds to the troubles.
But none the less, the difficulties must not dampen your travel spirit. And, to ensure this, Myles has listed a few tips that you can follow for monsoon 2019 road trip in India.
1. Pack smart
If you're planning to be out and about in the rains, you must be smart with what you carry along. The things to carry during a monsoon trip includes things that are waterproofed like the bag, for starters. Along with an umbrella and raincoat or a waterproof jacket with a hoodie, make sure you carry a pair of rain boots because you would not want to miss out on walking a little to explore the place. In addition, if you are planning on a camping trip, carry a mosquito repellent. Other than these do remember to take along clothes that dry off soon.
2. Drive, don't race
You must have heard of this quote quite often 'slow and steady wins the race'. In monsoons, 'moving slow and steady will keep you safe'. Remember that!
To avoid any mishaps, it's better not to be Schumacher. Why? Because slippery roads and mud puddles along your way can be unpredictable.
3. Vehicle check
In case you are taking your own vehicle, ensure that you get your vehicle inspected. However, if you are planning to travel via a taxi or self drive car rental, you need not worry because the vehicles will already be pre inspected.
4. Keep check of the weather forecast
Whether you are on your way or reached the destination already, you must keep a check on the weather forecast. This will help you plan your way head better. And, you will be able to avoid the unpredictability of monsoon travel to a large extent. You can check it on Accu Weather.
5. Have your phone fully charged
Keep your cell phone charged or carry a power bank to have the Google maps handy wherever possible. Also, having an active communication channel handy will help you in case of vehicle break down during a monsoon trip.
6. Carry food & water
Finding a decent place to eat during a monsoon trip can be difficult sometimes. Hygiene is a big issue, especially during the rainy season. So, it is advisable to carry food and water along on the trip.
Tags:
car rental delhi
,
car rental india
,
india in monsoon
,
monsoon 2019
,
Monsoon in India
,
monsoon road trip
,
road trip india
,
self drive car rental
,
tips and hacks
,
weather in india
,
weather india