Top Places to Experience Onam in India
---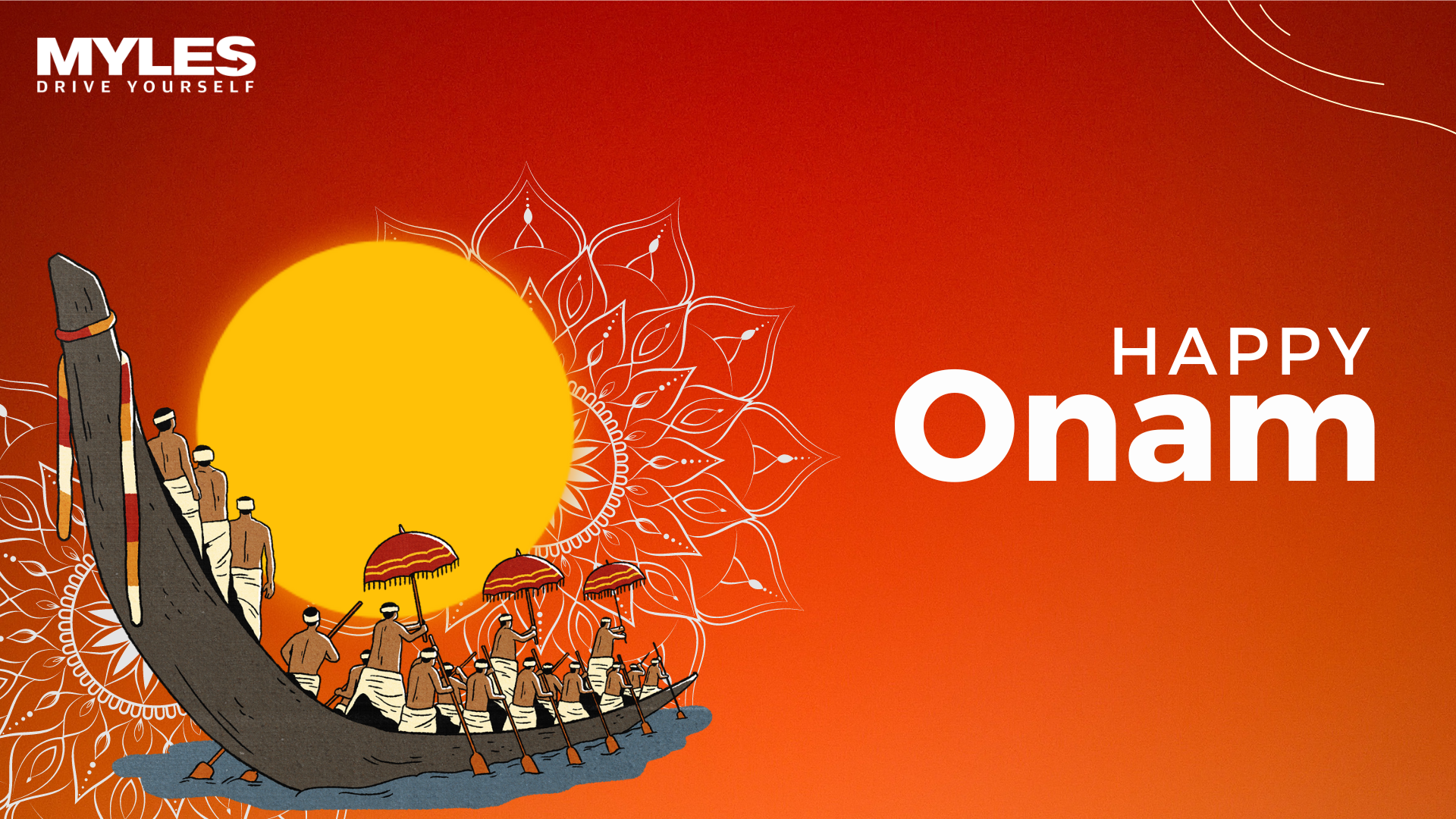 The festival of Onam generally falls in the month of August or September every year and it is celebrated all over India, especially in the Southern parts. Onam is the most important festival of Kerala and it also marks the beginning of the Malayalam New Year. Each and every festival has its own history and significance due to which it is dear to the people who celebrate it. Let us see the historical importance of this festival and how it is celebrated across India.
History 
Onam commemorates King Mahabali and Vamana. According to Hindu legend, Onam is celebrated in Kerala in remembrance of the good governance under the rule of king Mahabali, a mythical king who once ruled Kerala. The legend holds that jealous of Mahabali's popularity and his power, the gods conspired to end his reign. They sent Vamana or lord Vishnu to earth in the form of a dwarf Brahmin who trampled Mahabali to netherworld. 
Vamana asked Mahabali for three feet of land as his wish from the generous Mahabali. Since denying gifts to Brahmin is considered a sin, Mahabali agreed to fulfill Vamana's wish. In the first two feet Vamana measured the entirety of the universe, leaving nowhere to place his third foot. Mahabali offered his own head to place his third feet making the wish complete. However, witnessing Mahabali's generosity, Vishnu granted the king's sole wish to visit his land and people once every year. This homecoming of Mahabali is celebrated as Onam in Kerala every year.
Significance 
Onam festival is also the time of rice harvesting and it symbolizes the homecoming of king Mahabali. This festival marks the beginning of the Malayalam New Year, Kollavarsham and it is celebrated for 10 days. This year it was celebrated from 20 August 2023 till 31 August 2023. Onam is a time when people of Kerala come together, transcending social and economic barriers.
It fosters a sense of unity and inclusiveness among different communities and backgrounds. Onam serves as a reminder of Kerala's cultural roots and heritage. It encourages the preservation and continuation of traditional art forms, music, dance, and rituals.
Celebration 
There are various rituals associated with this festival and these rituals start 10 days before the actual day of Onam. Many people take bath in the holy river and offer prayers. Women in Kerala wear white saris and decorate themselves with various jewelry, while the men wear a mundu.There is also a tradition of organizing dance performances, making rangolis, and preparing special dishes.
The food is offered on banana leaves during this period of ten days. The Onam Sadhya, a grand vegetarian feast with a plethora of dishes, is a major highlight of the festival. The Sadhya is served on banana leaves and features a variety of traditional Kerala delicacies.
Pookkalam, or intricate floral rangoli designs, are created in front of homes to welcome King Mahabali. These designs become increasingly elaborate as the festival progresses.
One of the most appealing features of the Onam festivities is the Kathakali Dance and Drama. This Kathakali Pookalam represents a visually appealing form of a Kathakali dancer's face adorned in flowers and comes out rather large.
Pulikali dance or 'the play of the tiger', which was started 200 years ago, can also be witnessed during Onam. The former king of Kochi took forward the legacy of tiger dance which reflected manliness. For the dance hundreds of people get themselves painted and dressed like tigers and later they perform dance on traditional music.
The most important event of this festival is the snake boat race which attracts thousands of people from across the country. In this event, hundreds of boats take part and compete against one another. Martial arts performances are also organized in various parts of Kerala.
Places To Visit To Experience Onam 
Trivandrum : At the time of celebration, Trivandrum is beautifully decorated and it looks quite beautiful during the night. The streets, buildings, and other structures are decorated beautifully by the lights and the scene is completely mesmerizing. Also, you get to taste the special delicacies prepared at home and enjoy various religious and cultural activities during this time.
Palakkad : At this particular place, a special kind of event is held which is known as Onathallu. This is a kind of wrestling sport that is very famous in the state of Kerala and people from all over the state come here to enjoy this event. 
Alleppey : At this place, you can experience a ride on a houseboat. Alipay which is also known as Alappuzha is one of the best destinations to visit in Kerala during the Onam festival. Here, you also get an opportunity to quench your thirst for mouth watering delicacies.
Thrissur : At the time of Onam, a large number of people gather here from all over India to witness the grand celebration. Some of the important highlights of the Onam celebration at Thrissur include the tiger dance, Puli Kali dance, etc. The tiger dance takes place at Swaraj Round where hundreds of men dressed up as tigers, dance to the beats of traditional musical instruments. 
Ernakulam : At this place, many kinds of traditional artworks, parades on the streets, many musicians and dancers performances, etc.takes place. People buy new clothes and thousands of lamps are lit during this festival, making it look like a Diwali celebration. The most important place at Ernakulam is Tripunithura which is known for its unique kind of celebration of this festival. People gather at Layam Ground for various cultural events which continue for 10 days. 
Kannur : At Kannur, the festival of Onam is celebrated as a special kind of ritual known as Theyyam. Theyyam is also called Kaliyattam and in this traditional dance, music is combined as a part of the worship. The people who perform in Theyyam are generally from lower castes and other people seek the blessings of these performers as they are considered Gods during this time. 
Aranmula : At Aranmula, the famous snake boat racing event is witnessed. Hundreds of boats compete against one another to win the competition and the sight is nail-biting and jaw-dropping, making you jump from your seat. 
Thrikkakara Temple, Kochi : At Thrikkakara Temple, more than 10,000 devotees reach to be part of Onam festival. There is only one temple that has been dedicated to Vamana, the dwarf-like avatar of Lord Vishnu. The temple is located in Ernakulam district and the festival begins on the day of the Atham by lighting a lamp in the front yard of the temple and concludes on the tenth day of Thiru Onam with special rituals, pooja along with a grand feast.
Conclusion 
Onam is a celebration of prosperity, unity, and cultural identity. It brings people together to enjoy traditional practices, strengthen social bonds, and relish the beauty of Kerala's culture and traditions.
Now that you have read all about the grand celebration of the Onam festival, are you considering going on a road trip in your car and how will you manage the budget accordingly? Well! Who has told you that your road trip should only happen in your old car? Get the top model of your favorite car from Myles and experience the grandeur of Kerala during Onam.
Happy Onam from Myles!!
Tags:
Onam