Exploring the Best Road Trips from Mumbai with Myles Self-Drive Rentals
---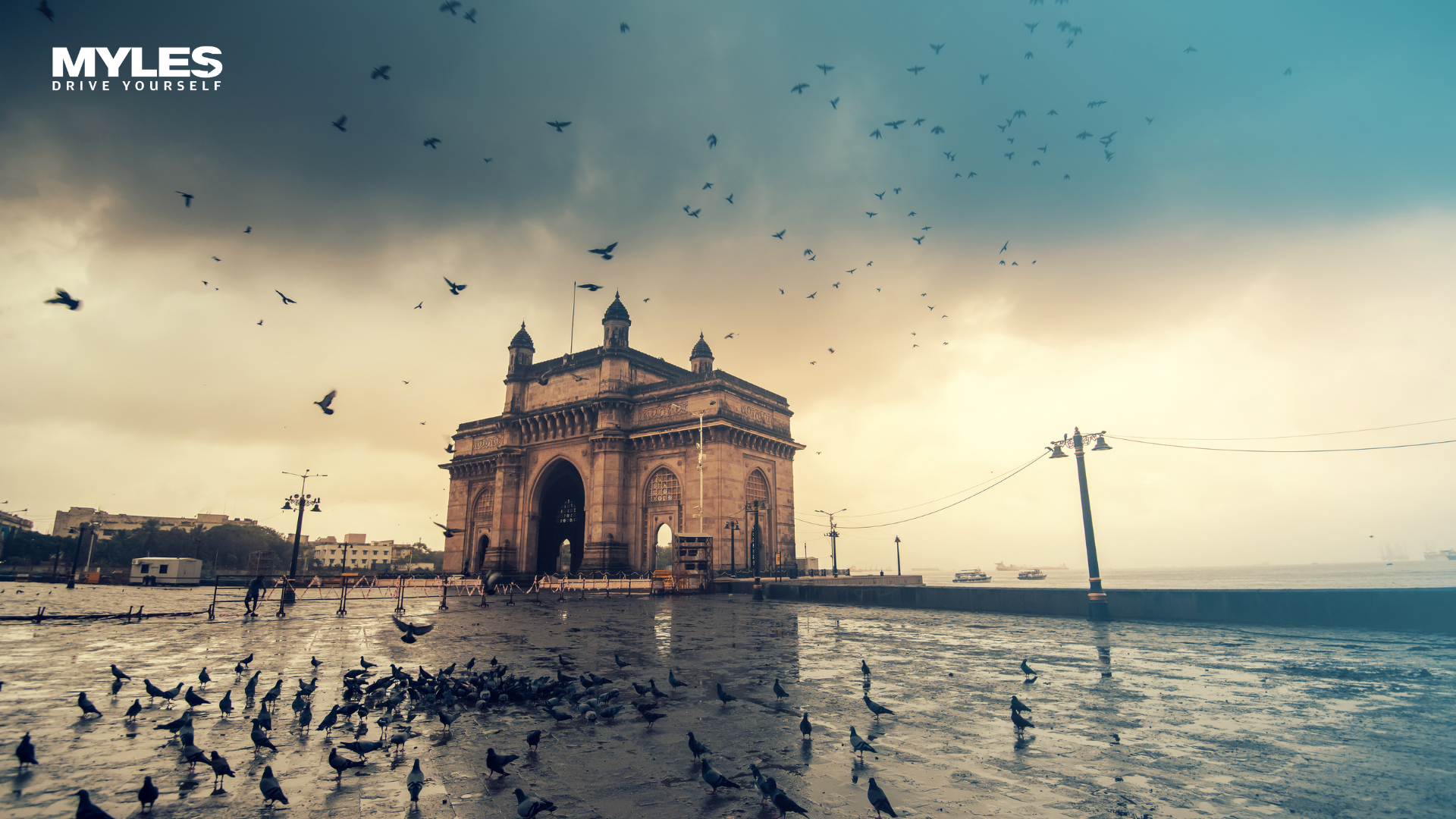 Mumbai, the city of dreams, often ends up being the center of distress. Filth, pollution, city bustle, and the rush-hour traffic add to the woes of the daily road commuters. That is why Mumbaikars are always looking for a break. And what better than a short road trip from Mumbai – from an adventurous trip to a holy pilgrimage.
Weekdays are for work, and weekends are for road trips that spike your adrenaline! If you are in Mumbai, we have a few road trips in mind that will keep you on the edge of your seat before you go back to your office on Monday. Here are five adventure road trips from Mumbai for thrill-seekers.
Lonavala
A drive through the spectacular Mumbai – Pune highway is where the magic of this drive initiates and ends in a place as magnificent as Lonavala where the experience is further enhanced and revealed by the travelers. Amazing roads, combined with an exquisite view, what more is to be asked of a road trip. This drive from Mumbai to Lonavala falls among the best one-day road trips near Mumbai.
Distance: 83.3 km
Time duration: 2 hours
Stopovers on the way: Visit the Bushy Dam, Tiger Point, and Lonavala Lake
Alibaug : One of the closest and the most beautiful port cities nearing Mumbai is Alibaug. Settled on the Mumbai Goa highway, this place is crowded with tourists throughout the year. Lined by beautiful beaches, the city in itself proves to be a commendable option for road trips. The Kolaba Fort in the city is an excellent choice for sightseeing.
Distance: 92 km
Time duration: 2 hours 30 minutes.
Stopovers on the way: Capture the beautiful views of Kolaba Fort on your way. Sanman restaurant is one of the most well-known eateries that specializes in seafood in the area
Pelhar Dam
A drive which is not just a drive but is a road lined with spectacular activities and ends in a sight as splendid as that of a dam. This drive from Mumbai to Pelhar Dam is among the famous one-day road trips from Mumbai and covers a wildlife sanctuary and a waterfall to finally reach the beautiful dam.
Distance: 60 km.
Time duration: 2 hours
Stopovers on the way: Dam, waterfall, a wildlife sanctuary with foxes, hares, boars, and leopards; visit the Tungareshwar Temple located 6 kms from the Dam
Igatpuri
This little road trip from Mumbai to a town near Nashik that goes by the name Igatpuri is sure to instill tranquility and peace in your heart with its mesmerizing views and the perfect balance that it holds with the weather. To exacerbate the experience of this road trip, you can venture into a trek along the way and explore nature from a further close point of view.
Distance: 121 km
Time duration: 2 hours and 30 minutes
Stopovers on the way: Dhamma Giri Meditation Centre, Ghatandevi Temple, Bhandardara, Nashik
Mahabaleshwar
The drive from Mumbai to Mahabaleshwar is lined with picturesque views and their corresponding viewpoints through the journey. If the views weren't an allure enough, the quality of the road does the trick. Winding its way to this beautiful hill station, the trip from Mumbai to Mahabaleshwar becomes a memory of beholding.
Distance: 248 km.
Time duration: 5 hours 30 minutes
Stopovers on the way: Wilson Sunrise Point, Needle Hole Point, boating in Venna Lake, markets of strawberries and mulberries, and Three Monkey Point. You can also explore the Kaas Plateau of Flowers, a UNESCO World Heritage Site which is just a short drive away from Mahabaleshwar
Rann Of Kutch
Another one of the long road trips from Mumbai, this drive lands you to a place that literally belongs in the middle of nowhere. The drive takes you through the varied and vibrant cultures of Maharashtra and Gujarat and lands you in a destination that is spellbinding one of several arenas is what the road trip from Mumbai to Rann of Kutch is.
Distance: 922 km.
Time duration: 14 hours.
Stopovers on the way: Take breaks at Vadodara, Ahmedabad, Dasada, and Bhuj. Stop at Sugar & Spice located near Valsad for food. You can take a little detour to Surat also.
Goa
The ever famous road trip from Mumbai to Goa is one of the best road trips from Mumbai. The drive is so spectacular that it has become the plot for a number of Indian movies. Furthermore, the destination is another story altogether, unending beaches, churches and the simple beach life make for an exceptional destination for a drive as pretty as this.
Distance: 608 km.
Time duration: 11 hours.
Stopovers on the way: Satara, Kolhapur and Sankeshwar are some places where you can stop for food and relaxation while on your way.
Mount Abu
This pleasant road trip from Mumbai takes you to the only hill station of Rajasthan, Mount Abu. One of the most beautiful of the road trips from Mumbai, this trip takes you through the different cultures and the landscapes to land you in the beauty of Aravalli Mountains.
Distance: 765 km.
Time duration: 13 hours.
Stopovers on the way: You can stopover at Ahmedabad, Jodhpur and Jaipur on your route to Mount Abu.
Conclusion
This simple list can leave you itching for a holiday trip. So hurry up and enjoy the freedom of having a vehicle at your disposal. Embark on your journey without any long term commitment and drive in style your favorite vehicle with Myles in and around the vibrant city that never sleeps – Mumbai.
Tags:
Best Road Trips
,
Car Rental
,
Mumbai Travel
,
Mumbai Trip
,
Self Drive car
,
Self-Drive Rentals