Unconditional Love: Here's how you can own your dream car at Zero Conditions
---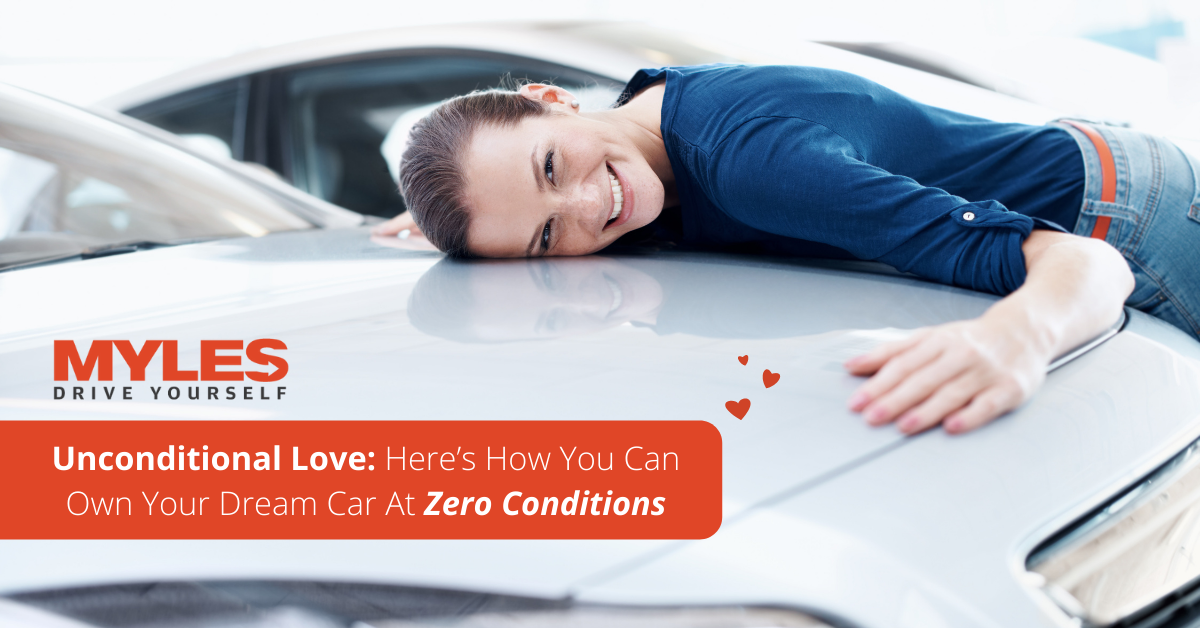 This time and age is all about unconditional modern love and comes with zero conditions. Imagine no strings attached, just simple unconditional love. The thought of it might intrigue you, but it's not always possible to get this kind of love.
But what is possible- getting your dream car at Zero Condition.
This Valentine's Day, look for unconditional love in the right direction. With Car Subscription, own your dream car at Zero Condition.
How?
Car Subscription means No Stress
A car is an aspiration for almost all of us. Car subscription is a practical way of buying a car with convenience, affordability and zero stress. When buyers get their dream car, they tend to stick with the vehicle for at least 9-10 years, even if they want to get a new one after a couple of years. You don't even have to stress about the resale value and hassle to find the right buyer.
A Hassle-Free Ownership
Car Subscription is not your regular car ownership model. It is all about owning a car in a hassle-free way.
Hassle-free Purchasing- comes with zero down payment that offers a plan built as per your needs and flexible tenures.
Hassle-free Ownership- with no long term commitments, no maintenance and insurance costs.
Hassle-free Returns- with a car subscription, everything is easy, return, upgrade and buy back. Everything is based on your convenience.
Bring Home Your Dream Car at Zero Conditions
With no commitment, we mean that a subscriber will receive all the benefits of owning a car, but you don't stay with one vehicle for long. Car Subscription is a modern way of the traditional car-buying system. It is a personalized solution based on the subscriber's needs and requirements. The model gives you complete freedom and flexibility, which means now you can own your dream car at Zero Conditions and Zero Commitments. Moreover, the model offers a wide range of vehicles (both new and old) with quality service and reliability.
Hassle-Free Ownership
Myles Car Subscription is one of the oldest car rental programs that offer a hassle-free and flexible ownership experience. With Myles Zero, fuel your joy of driving your dream car with an easy monthly subscription fee at Zero Conditions.
This Valentine's Day, invest in unconditional love, bring your favourite car home, and enjoy all the privileges at every drive.
To book a car subscription visit: https://www.mylescars.com/subscription/search
To know more, write: help@mylescars.com or call: +91 – 11 – 43083000/ 0888 222 2222
Tags:
Car Rental
,
car rental in india
,
car rental in Mumbai
,
Car Subscription
,
Car Subscription in India
,
covid-19
,
Happy Valentine's Day
,
myles car
,
Myles Zero
,
Pandemic
,
rent a car
,
travel tips
,
Valentine Week
,
valentines day
,
Zero Conditions