What happens if your Myles car breaks down?
---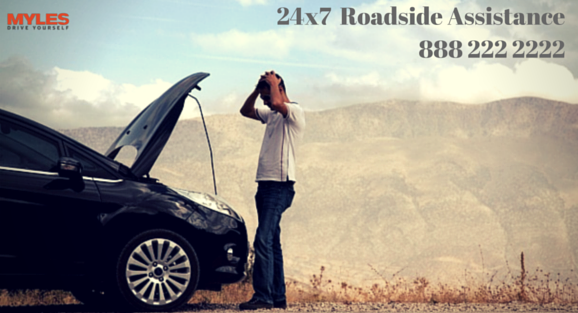 We understand that most Myles users like to drive cars across the country. Our cars travel over 7 million kilometers every month and reach the remotest locations in the country. In such conditions, there could be various reasons where you may need some assistance during your journey. This could be due of an unfortunate accident, an unforeseen break down of the vehicle, an unexpected damage to the vehicle due to the terrain of driving amongst many others.
In such unfortunate circumstances, we provide 24/7 Roadside Assistance. This service operates through a single helpline number 888-222-2222. This service is available in most of the cities and towns across India. Through this service, help in terms of a towing truck, mechanic and replacement car.
The help needed and the time it will take for the assistance to reach will depend on the location and nature of assistance needed. Typically, it takes about an hour. Since the safety of our members is
of utmost importance, we also ensure that  the members to be dropped to a safe location nearby.
To book a self drive rental car visit: https://www.mylescars.com/
Tags:
assistance
,
break
,
care
,
customer
,
down
,
drive
,
helpline
,
highway
,
Myles
,
roadside
,
self
,
support