Year 2017-18 – A year that was all about creating a zillion s-Myles
---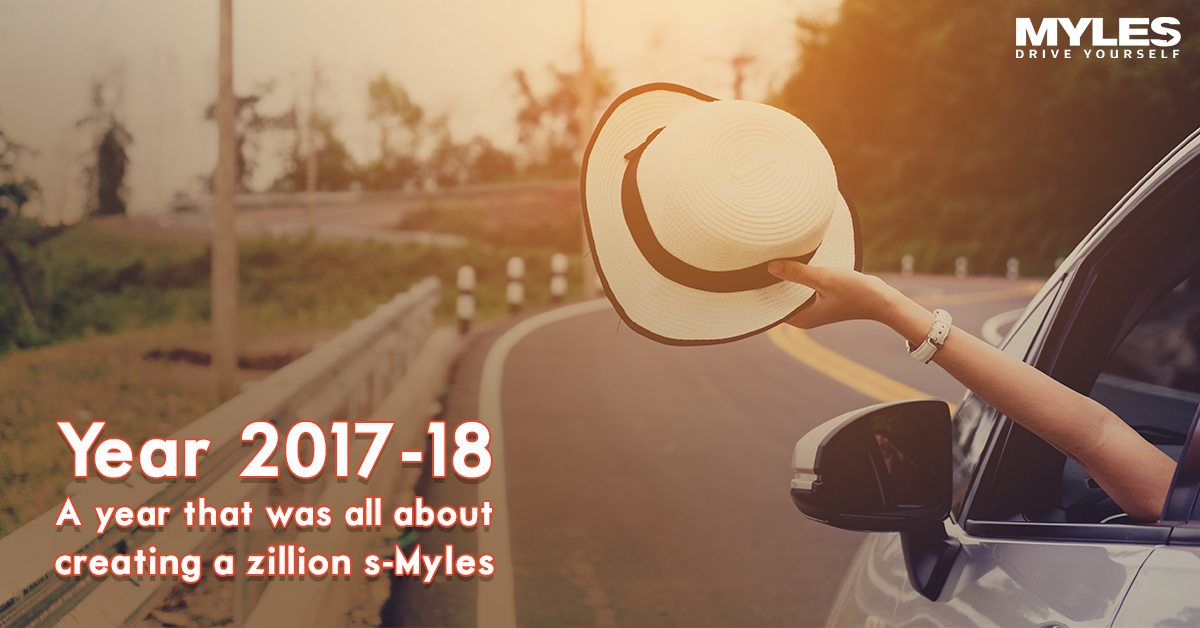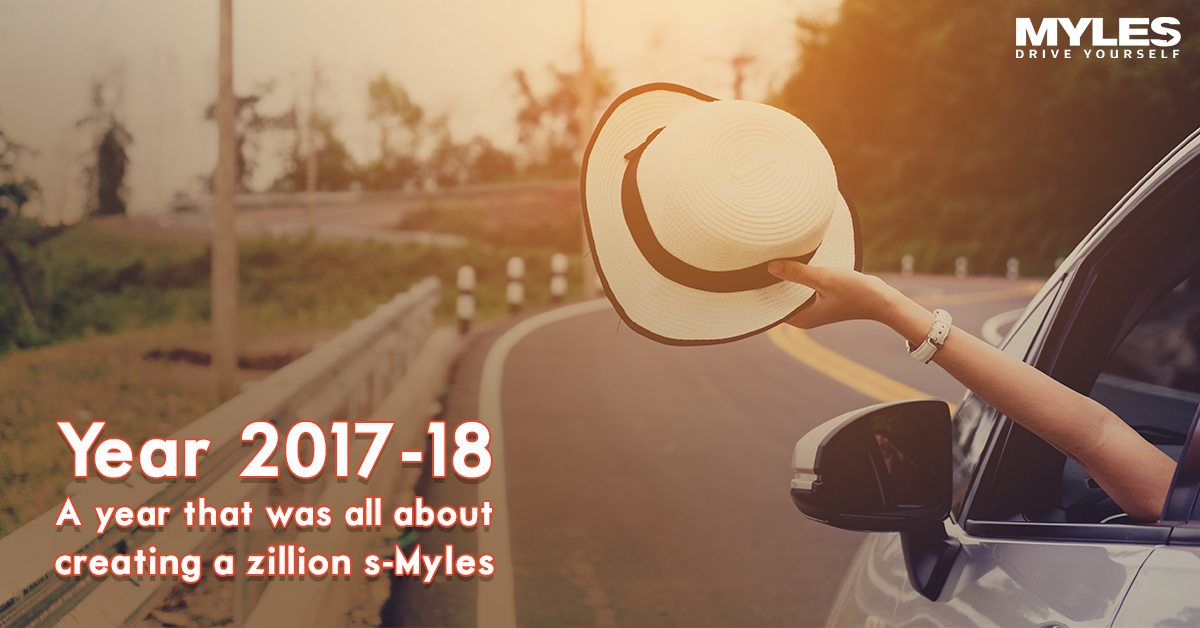 Myles has always strived to push the boundaries and break the barriers to deliver you the travel experience you desire. The Year 2017-18 has been one such year where not only Myles touched new heights but also set new standards. We have always been appreciated about how well maintained our fleet is and keeping the appreciation in our heart and motivation to do better in our head, we brought in new packages and policies. After bringing in the Unlimited Km packages that catered the essence of freedom in travel, we introduced "No security deposit" on 11th April 2017. The intent behind such an initiation was to make renting cars easier in India. We have always preached the fact that if there ever has been a time for change, it is now and therefore we have always been at the forefront of it.
Myles knows its customer so well that we always customize our offerings, in accordance with the demand that sets up at the bay. We were clearly thinking straight when we brought In the "No security deposit" which meant that with the low cost of entry, starting from INR 100/day paid towards 'Loss Damage Waiver' depending on the choice of the car model with no security deposit, we can make luxury in the self-drive segment affordable. And this is what it leads to in the following time.
Further, Myles cars also reduced the age limit of entry for aspiring customers from 23 to 21 years making the services accessible to a wider customer base, including the college-going youth. The net effect of this translated into at least 25% to 35% increase in bookings/customer numbers. This made it easier for customers to think about renting cars as often as possible without worrying about refunds or blocks on cards.
Throughout the year 2017-18 Myles cars was driven by its vision and commitment towards enhancing customer experience with evolving product concepts, building new avenues of addressing different customer segments. We considered it crucial to make people realize that shared economy is the inevitable solution to the Cities traffic woes and environmental impact, since it's a proven fact from the experience of the developed markets that one car has the potential to replace 25 cars on the road and we feel that our contribution in this field has been essential and will continue to be prominent for lifetime.
In Dec2017- Jan2018, Myles brought forth the Smart Km packages that not only make you choose wisely but also make you pay smarter. With the Smart (limited km) packages of 120km/day and 240 km/ day respectively, you pay only as much as you travel. The intent behind introducing these packages was to keep the customer in the centre and revolve everything around that.
We understand how sharp our customers are and therefore we strive to give the smartest options available to you! This is exactly what we had in our mind while bringing in the Smart km packages. We wanted our customers to imagine that if they are planning a trip to a spot which is not more than 240 km a day, so why not opt for the smart km package (240km/ day package) and optimize their budget. This clearly spelt that not only do you get many more kms to explore the road, but you also do not end up getting charged for any extra km.
Renting cars for self-drive is a trend that has created its own wide space. Myles often innovates with its offerings to make the trend, look better. And this is how the concept of "Unlimited km", "No security deposit" and "Smart KM" came into being. And this was just a lead for something even grander in the upcoming year; 2018-19. So keep holding on as we spill a trillion more s-Myles around.
Tags:
experience
,
mylescars
,
Self Drive